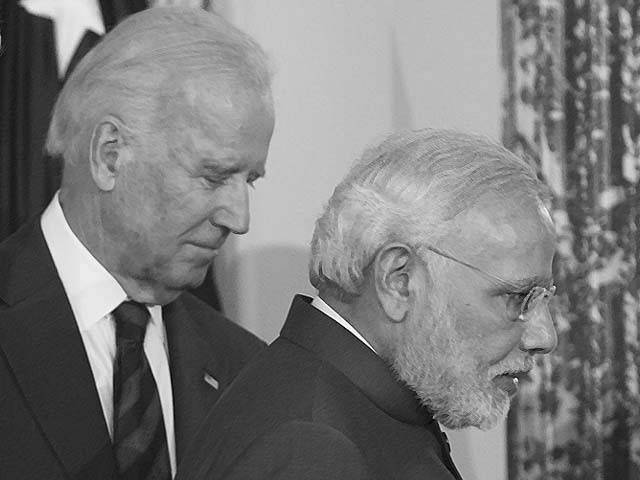 ---
Why American criticism of India might rankle New Delhi
India should brace itself for becoming the victim of what might possibly be America's next Hybrid War
---
Acting Assistant Secretary of State for South and Central Asia Dean Thompson testified before the US Congress last week about how troubling the situation in India is becoming. According to The Times Of India's report, Thompson voiced concern about some developments that he described as "inconsistent with India's democratic values". In his words, "This includes increasing restrictions on freedom of expression and the detention of human rights activists and journalists", as well as Kashmir. Regarding the latter, the diplomat testified that it's "one area where we have urged them to return to normalcy as quickly as possible: The release of prisoners, the restoration of 4G access, things of that nature. There are other electoral steps we'd like to see them take and that we have encouraged them to do and will continue to do so."
Although there hasn't yet been any official reaction from the Indian government to his testimony to the best of my knowledge, it might have understandably rankled New Delhi. After all, the Indian government consistently regards such statements as so-called "meddling" in its internal affairs. It's neither here nor there whether these issues are of concern to the international community since the simple point is that India didn't expect to become the target of such high-profile criticism from the State Department. Even though Thompson is also reported to have spoken very highly of the US' strategic partnership with India, especially with respect to their shared goal of countering China, those comments might not be enough to reassure New Delhi of Washington's true commitment as an ally after its targeted criticism of very sensitive issues.
India seems to have naively thought that it wouldn't become the focus of such attention from the US as part of an implied quid pro quo in exchange for their rapidly expanding military cooperation against China, but its decision makers were obviously mistaken as proven by this latest news event. If anything, their newfound military relations might have even emboldened the US to criticise India more loudly and on an increasing array of sensitive issues since Washington doesn't believe that New Delhi will lash out against it out of fear of losing access to the much-needed equipment that its armed forces require in order to more confidently counter China. Although Russia is still India's top arms partner, Moscow is more interested in preserving the military balance between it and China whereas Washington wants to disrupt it in New Delhi's favour.
Expanding its anti-Chinese military capabilities with American support is undoubtedly an important component of India's national security strategy, but so too is defending its domestic interests as its leadership understands them to be (which in their eyes also includes Kashmir) from what it regards as foreign meddling. This observation suggests that the US isn't just India's security ally against China, but is increasingly becoming a security threat in the hybrid sense. America has yet to take any tangible action in response to its concerns about India's democratic backtracking in recent years, but it still can't be discounted that it might do so in the future through sanctions threats and/or support (whether covert or overt) for anti-government forces including putatively "Non-Governmental Organisations" (NGO) for Colour Revolution ends.
Growing awareness of the latent security threats that the US might soon pose to India could inspire its leadership to accelerate the on-going recalibration of their increasingly imbalanced "multi-alignment" policy between Great Powers. Instead of depending so much on the US for its hard security needs at the expense of potentially exposing itself to soft security threats as was warned about above, India might refocus its efforts on militarily engaging Russia so as to avoid any forthcoming dependence on America which could put the South Asian state in a strategically disadvantageous position that makes it more vulnerable to these earlier described hybrid threats. New Delhi is already moving in this direction somewhat as evidenced by its commitment to purchase Moscow's S-400 air defence systems despite Washington's CAATSA sanctions threats.
That being the case, India should brace itself for becoming the victim of what might possibly be America's next Hybrid War if it ultimately goes through with that deal. It might simply be too tempting for Washington to pass up the chance to instrumentalise those unconventional levers of influence in the event that it decides to impose some sort of punishment on New Delhi for expanding its military ties with Moscow. To be clear, this strategic risk assessment shouldn't be misconstrued as delegitimising peaceful political movements in India that aren't connected to any foreign patrons. It's just a warning that Washington seems to be preparing the "public pretext" for this possible policy shift considering how Thompson's latest criticisms represent the continuation of a trend that began after Biden's inauguration. Even the most legitimate of issues can be exploited by the US to pressure its "partners", which is a soft security threat that everyone should be aware of, especially India.