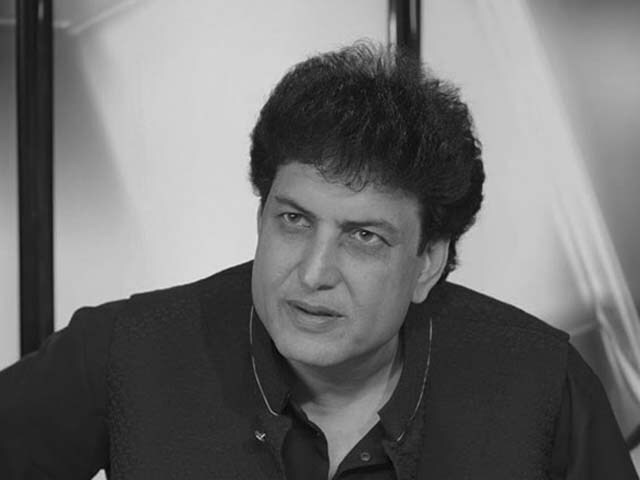 ---
How Khalilur Rehman Qamar normalises misogynistic mindsets
But the issue is not just about Khalilur Rehman Qamar. He is an acute representation of a widely shared mindset
---
Writer Khalilur Rehman Qamar is no stranger to controversy, particularly when it comes to his views about women and their place in society. On top of this, he is extremely rude and has often gotten into arguments with anchors and guests during talk shows.
I have also seen him being rude to men, but he is particularly vicious when it comes to women. Last year, he made headlines due to his spat with the activist Marvi Sirmed, where he lost his temper and started to hurl invectives on live TV while mocking her appearance. That incident left a very bad taste in my mouth while also demonstrating his thoroughly misogynistic and regressive mindset.
That incident was not the first, and it was certainly by no means the last. With respect to Qamar, such interactions are proving to be a pattern of behaviour as evidenced by a recent incident where he walked out of a talk show in anger, while hurling sexist slurs at a journalist and editor from Naya Daur, Ailia Zehra. The writer became angry when Zehra tried to correct his misperception about her own point of view.
The incident brought back the unpleasant feelings that arose during the Sirmed incident and I could not help but wonder why Qamar is so toxic and disrespectful. This recent incident has also attracted a lot of attention on social media, particularly Twitter. And just like the incident with Sirmed, the reaction seems to be polarised. While some women and liberals have rightly condemned his misogynistic views and exceptionally rude behaviour, a substantial number of people have actually shown appreciation for him. I have read many tweets on Twitter which admire him for putting "nasty feminists" in their proper place.
But then again, I should not be surprised. In fact, the issue is not just about Khalilur Rehman Qamar. He is an acute representation of a widely shared mindset; one that is toxic, insecure and misogynistic, while it often uses religion and culture to justify these attributes. He is saying what certain people want to hear. Nothing irritates our society more than an outspoken woman expressing her thoughts in the media, and when Qamar out lashes at such women, a huge section actually feels elated at a visceral level.
He reduces everything pertaining to women to obscenity and his misperceptions are unfortunately shared by most of our conservative society. For example, during his spat with Sirmed, he termed the slogan "Mera jism, meri marzi" (my body, my rules) as vulgar, while completely overlooking the fact that it has nothing to do with obscenity and is instead about women having autonomy over their bodies. It is a fundamental right that no woman should be violated physically under any circumstances. She has reproductive rights and these rights should only lie with her as she is the one who is going to go through childbirth. However, in our sexually frustrated society, somehow asking for control over their own bodies is synonymous to having sex in the streets.
Qamar's views resonate with a large chunk of our population, as he articulates the same warpped mindset and also justifies his point of view by selectively using religion. Not only that, in order to undermine feminism, he has also gone to the extent of portraying men as some sort of victims. People like him are truly dangerous as they give instinctive comfort to our problematic patriarchal mindset.
Although I am in favour of the freedom of speech, giving an impactful platform to such toxic individuals is not the right approach. Besides his regressive views, which attract a huge audience whenever he is invited to shows, his crass behaviour with women on live TV also normalises such thinking. Unfortunately, since his status as a writer has grown massively due to the success of some of the drama serials he penned, he has become what is known as a "public intellectual". TV channels also keep inviting him despite the fact that he does not seem to have the expertise to talk about any of the aforementioned issues.
The show in which he had a spat with Zehra, he was invited to talk about polygamy and other issues pertaining to women. He has absolutely no qualifications to talk about anything which was discussed in the show. In all probability, he was invited as he is controversial, which results in higher ratings. While I understand that television is a business, I still believe that there have to be better ethical standards as to what content should be aired.
While the Pakistan Electronic Media Regulatory Authority (PEMRA) has often been over vigilant when it comes to banning serials like "Churails", and even at times biscuit ads, it has no issues when a person like Qamar is invited on talk shows to spew venom. Qamar also hosts his own show now, which would probably further amplify his regressive impact. I think that PEMRA should intervene and cancel his show while barring TV channels from inviting him to their talk shows. This person and his vile thoughts should not be given any platform.