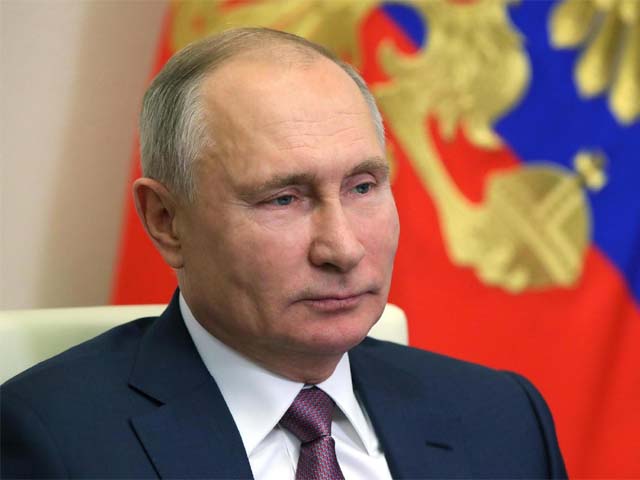 ---
Why Moscow's upcoming anti-terrorist conference is a timely move
There should be serious consideration about the wisdom of proposing another round of Afghan-related talks
---
State Duma speaker Vyachseslav Volodin told his Iranian counterpart Mohammad Bagher Ghalibaf during talks earlier this week in Moscow that the Russian capital plans to host an upcoming anti-terrorist parliamentary conference between the representatives of their countries, China, Pakistan, Turkey, and Afghanistan later this year. It wouldn't be the first such gathering between these parliamentary speakers since other meetings have taken place in the past, but this latest planned one takes on a heightened significance considering newly inaugurated President Biden's decision to postpone his predecessor's drawdown from Afghanistan. According to Volodin, the agenda will also include strengthening regional integration and combating drug trafficking, both of which are very important for the involved countries, especially against that geopolitical context.
Multilateral integration between all six of those states can't proceed any further without the situation in Afghanistan first stabilising. The building blocks for creating a "Golden Ring" in Central Eurasia are already in place after the following axes of cooperation emerged over the past few years: Russia-China since the 2014 Ukrainian Crisis; China-Pakistan over CPEC; Russia-Turkey-Iran over Syria; Pakistan-Turkey over Kashmir and Nagorno-Karabakh; China-Turkey via their "Middle Corridor" cooperation; the Russian-Pakistani rapprochement of recent years; and multilateral political talks on Afghanistan (particularly for the purpose of normalising the Taliban's role as an indispensable part of any political solution). Upon Afghanistan's future stabilisation, which is unfortunately once again thrown into doubt, all of these interests can finally converge.
It's therefore of the utmost importance that these six countries are on the same page regarding the consequences of Biden's decision to delay Trump's planned drawdown from Afghanistan. Russia is evidently very concerned that this could worsen the regional security situation, hence its intent to focus on anti-terrorism and drug-trafficking during the planned conference later this year. Only after assessing the impact that Biden's decision will have on these two issues can all six of them have a clearer idea about their future comprehensive integration plans to construct the "Golden Ring". They can also brainstorm ways for each of them, whether individually or jointly, to contribute to Afghanistan's stabilisation during what might turn out to be some pretty difficult upcoming months.
On that topic, there should be serious consideration about the wisdom of proposing another round of Afghan-related talks as soon as possible in order to hopefully mitigate the growing tensions between the US and the Taliban. All Afghan domestic stakeholders should be assured of regional support for keeping the fledgling peace process on track regardless of any provocations that the US might commit in order to derail everything, which some American actors might be driven to do for self-interested reasons related to their country's complex internal politics at the moment. Under no circumstances must Afghanistan be allowed to slip back into the anarchy that characterised it for nearly the past two decades prior to last year's US-Taliban peace deal. The regional ramifications would be really destabilising in terms of terrorist and drug-trafficking threats.
Those two can't be thwarted by military means alone, which is why soft ones must be proposed to serve as incentives for keeping at-risk individuals away from committing either of them. With this in mind, it would be extremely helpful if the six parliamentary speakers discussed the creation of a mechanism between them for facilitating the provision of joint aid and investment in Afghanistan. Some promising connectivity projects might be proposed for transforming this landlocked state into a land-linked one (to borrow the slogan that geopolitically similar Laos has started to employ in recent years) but tangible progress on them would be dependent on the situation remaining stable there for obvious reasons.
The mutual benefits that these projects could bring to the Afghan people, its warring factions, and the regional stakeholders in their country's stability should hopefully serve as an incentive to keep the peace process on track despite any future provocations from the US. It's far from a perfect solution, but it's perhaps the most pragmatic one that their parliamentary speakers could propose in pursuit of their shared vision. In order to make it as credible as possible so that some suspicious Afghans don't think that they're being manipulated by false promises of the sort that their Western partners have historically made, it would be ideal if the outcome of their upcoming meeting concerns the commissioning of feasibility studies for each proposed project.