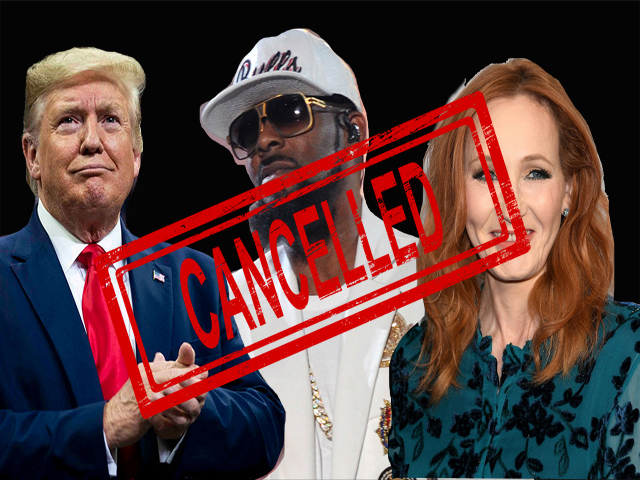 ---
What is cancel culture and is it effective?
Cancel culture empowers masses to hold immensely influential celebrities, business owners and politicians accountable
---
First and foremost, what really is cancel culture? We've seen it before where headlines have stated mastermind behind the Harry Potter empire, J K Rowling, has been 'cancelled' for transphobic comments or that makeup mogul Kylie Jenner was cancelled for weaving a "Web of Lies" according to Forbes magazine – but what does it all really mean? And is it justified for the public to call for the cancellation of celebrities every time they misspeak?
Cancel culture, at its core, stands to empower the masses to hold the immensely influential – celebrities, business owners, politicians – accountable for their actions and words. 'Cancelling' a public figure can entail boycotting their products, services or the media that they disseminate (especially for singers, actors and performers) or could solely involve the shaming of an individual in the public eye. In some instances, one could argue that cancelling really is for the greater good. A prime example of this would be the cancellation of Harvey Weinstein, who has been slapped with over 80 lawsuits regarding substantiated allegations of sexual assault and rape, for which he is now serving a 23-year prison sentence.
Cancellation Gone Too Far?
Conversely, there have been instances where cancel culture has been misused, where online troll and haters have seized the opportunity to push their least favourite icons out of the limelight. This new culture of Twitter slander contributes to the ease with which individuals are misusing their freedom of expression to spread hate speech.
Social media is now a mill used to churn out ubiquitous political fodder or propaganda – a crucial example of this would be the censorship of tweets related to criticism of Modi's tyranny within Kashmir or bots on Twitter that ferociously attacked those that opposed the Abraham Accords for condoning decades of mass genocide, apartheid and the persecution of the people of Palestine (let's save the rest of this chapter for another article).
In such instances, celebrities and other icons have faced unwarranted ostracism, having had their words or actions taken out of context. For instance, when Drake made the cover of Pusha T's diss track The Story of Adidon in blackface, he never intended to disrespect or insult anyone. Drake, who is of African origin himself, worked on a project in 2007 that highlighted the many ways in which black actors were mistreated within the entertainment industry, with the photograph that Pusha T used demonstrating how "African Americans were once wrongfully portrayed in entertainment."
A similar incident occurred with Bruno Mars (of Filipino and Puerto Rican origin), who was accused of cultural appropriation by Seren Sensei. Charlie Wilson, an R&B singer who Mars was accused of ripping off, clapped back at Sensei to praise Mars' talent and his revival of new jack swing in the 24k Magic album, which won seven Grammy Awards.
Another misdemeanour, in which cancellers (if that's a term?) went on a rampage, was when Justin Timberlake tweeted "@iJesseWilliams tho...#Inspired #BET2016" after Jesse Williams delivered a moving speech about racism at the BET Awards; Timberlake was falsely accused of cultural appropriation when he was merely praising Williams' words. Tearing into someone for articulating a remotely controversial statement – or frankly any sort of statement – seems to be a new trend on social media and it truly does undermine the purpose of creating a digital space to freely express all thoughts and ideas.
At the end of the day, irrespective of how much fame or how large a following someone has amassed, it is quite unfair to pit millions of users against one individual who may have misspoken in a given moment and to have digital media concretise it for the rest of eternity.
Does Cancellation Always Work?
We've had a few cases where people have been cancelled to the point of oblivion. Apart from Weinstein, Woody Allen, who has been accused by daughter Dylan Farrow of sexual assault lost a movie deal with Amazon. R Kelly faced allegations of abuse and was eradicated from Spotify. Kevin Spacey lost movies and was fired off of House of Cards for the very same reason.
However, not everyone seems to have been permanently scathed by cancellation. Kanye West, who once asserted "slavery was a choice", is still thriving, making music and even running for president in the 2020 election. Chris Brown has still been topping Billboard charts despite assaulting Rihanna and being accused of rape.
To sum it up, is cancellation always effective or 'fair'? Not really.
Other views on the spectrum
US President Donald Trump depicted cancel culture as "the very definition of totalitarianism". However, it is important to bear in mind that Trump may be criticising the notion to protect his own slanderous statements, grounded in sexism and xenophobia, such as the infamous "when you're a star… you can do anything ... Grab them by the p*ssy" or his response after being asked what he would do if his wife Melania was ever disfigured in a car accident: "How do the breasts look?" and not to mention when he referred to African countries "shithole countries".
Some argue that cancel culture denies people the opportunity to grow from their mistakes or that the concept of permanent cancellation is too severe of a sanction. Several people argued that Rowling still deserved to be given a voice on mass media platforms and that she should have been exposed to the perspective of those that felt targeted by her comments on transgendered identities.
Others argue that it doesn't exist or that it is merely the new name of an old idea – 'criticism'. While there is nothing new about the sometimes appropriate but sometimes unwarranted criticism of public figures, social media has exacerbated the issue by making it substantially easier. An increasing number of unjustified cancellations have also occurred because it's easier to spread misinformation and gain momentum online.
We have to remind ourselves that cancel culture is a means for us to remind the uber-influential that their actions have consequences. If we keep letting those in positions of power exploit their privilege or get away with their wrongdoing simply because they are affluent or famous, then we risk losing justice for millions across the globe.
Don't aim your tweets in the direction of libel – research, think carefully and speak up for those that deserve to be heard.