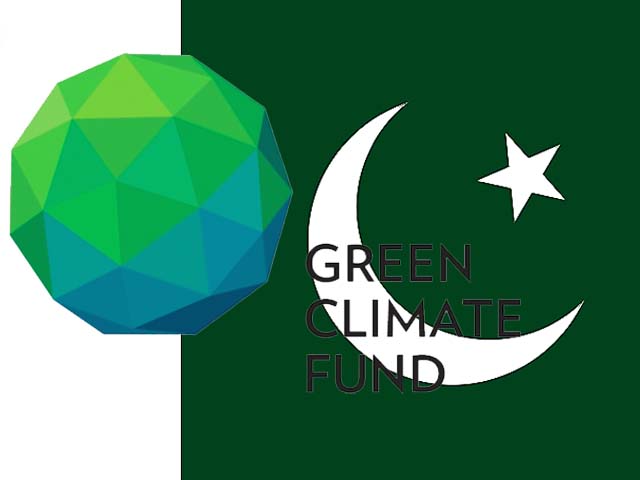 ---
The importance of Pakistan co-chairing the Green Climate Fund's first virtual meeting
In the last couple of years, Pakistan seems to be returning to its past glory in the climate change sphere
---
Almost a decade ago, at the Copenhagen Climate Summit in 2009, I remember attending a jam packed press conference held by Hillary Clinton, then President Obama's Secretary of State, where she pledged US support for a $100 billion fund to help poor countries adapt to climate change providing their leaders sign up to a strong global warming deal at the summit. Unfortunately, the UN climate talks in Copenhagen proved to be a dismal failure, but the $100bn fund to shield poor countries from the ravages of climate change eventually took the shape of the international Green Climate Fund (GCF). The GCF was established in 2010 by the 194 governments party to the UN Framework Convention on Climate Change (UNFCCC).
This past week, Pakistan co-chaired the Fund's first virtual board meeting here in Islamabad. The 26th GCF Board meeting concluded successfully on Friday night by approving 15 projects worth almost $1bn for developing countries. The GCF Board is charged with managing the Fund and Pakistani diplomat and climate expert Nauman Bashir Bhatti is currently co-chairing the Fund for 2020, together with Canada. Bhatti is Deputy Head of Mission at the Embassy of Pakistan in Belgium. The Board comprises 24 members, 12 from developed, and 12 from developing countries. These members represent the climate finance interests of over 190 countries. Pakistan has maintained a seat at the Board since its very inception. It was also involved in the design phase of the Fund.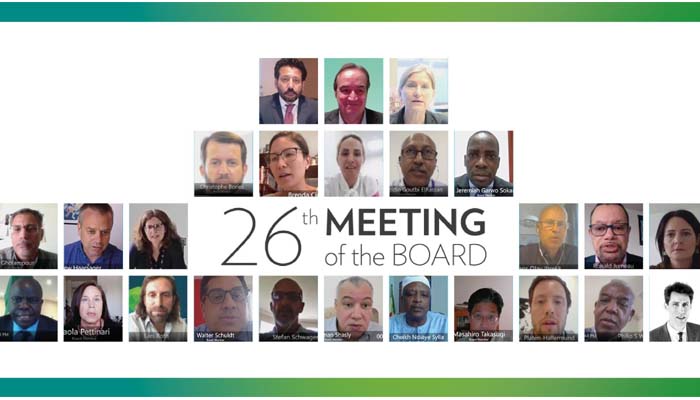 The current GCF Board Members.
In the past decade since Clinton's pledge (which was an attempt to save the Copenhagen talks from collapsing), the GCF never managed to get the $100bn a year by 2020 promised by developed countries. So far it has directly raised approximately $17 billion. The GCF only became operational in 2015, and so far, Pakistan has accessed approximately $120 million for 3 projects. Mostly grants, these projects are helping Pakistan's agricultural sector improve its resilience to climate change and reduce the risk of Glacial Lake Outburst Floods (GLOFs) in Pakistan's north. There in another GCF funded project in Karachi, for its Bus Rapid Transit (BRT) system, which will become the world's first biomethane hybrid bus fleet.
This week, over the four day virtual meeting the Fund approved climate projects worth $878.8 million (no project for Pakistan in this round). According to Kashmala Kakakhel, a Pakistani climate finance expert, and Adviser to GCF,
"Under Pakistan's leadership, the GCF was able to approve a large amount of projects, through a virtual format, a first ever for the GCF. To support other countries that are most vulnerable to the impacts of climate change, Pakistan steered the way to continue operations of the Fund in a corona reality".
The 26th Board meeting approved 15 projects, raising GCF's total portfolio of climate finance to $6.2bn. It added Afghanistan and Sudan to the list of over 100 countries receiving GCF support to reduce greenhouse gas emissions and enhance climate resilience. The approved projects range from GCF's first results based payment for reducing emissions from deforestation and forest degradation (REDD+) in Indonesia, enhancing hurricane resilience in Antigua and Barbuda, and a private sector initiative that decarbonises industry across seven developing countries.
The Pakistani delegation to the GCF at the conclusion of the virtual Board Meeting.
Some of the other projects in our region included $17.2 million for the Afghanistan Rural Energy Market Transformation Initiative: Strengthening Resilience of Livelihoods Through Sustainable Energy Access with UNDP and $27.4 million for Improving Climate Resilience of Vulnerable Communities and Ecosystems in the Gandaki River Basin in Nepal. There is also $38 million for Ecosystem-based Adaptation in the Indian Ocean. According to Bhatti,
"These projects share a common ability to drive climate action by leveraging COVID-19 recovery efforts – including strong job creation and safeguarding livelihood components of the climate initiatives".
After the Board meeting he added,
"Even during these difficult times, we need to continue, and indeed upscale, our support for the climate ambitions of developing countries. Climate finance also constitutes a key enabler for resilient recovery from the COVID-19 pandemic".
Fellow Co-chair Sue Szabo from Canada said,
"GCF cannot afford to stand still in the midst of the COVID-19 pandemic. The ability of this Board meeting to create substantial, new finance flows shows GCF is very much open for business, while it also reflects the strong demand in developing countries to forge innovative ways to generate green, resilient recovery."
GCF Executive Director Yannick Glemarec stated,
"Like all global organisations, GCF has encountered difficulties since the onset of COVID-19. While this successful board meeting shows we can overcome operational challenges caused by the pandemic, GCF will continue striving to improve the speed and efficiency in which we respond to developing country needs."
Although the GCF got off to a shaky start after the disastrous Copenhagen Summit, since then it has developed into the world's largest dedicated fund to help developing countries reduce their green house gas emissions and enhance their ability to respond to climate change. The GCF has an important role to play in serving the Paris Agreement by channelling climate finance to developing countries. The Fund has established a direct access modality so that national and sub-national organisations can receive funding directly, rather than only via international intermediaries. Its website says that it uses "public investment to stimulate private finance, unlocking the power of climate-friendly investment for low emission, climate resilient development".
It is a matter of pride that Pakistan has been selected Co-chair of this important fund and is helping to steer it to a bigger and more impactful role. This has allowed us space to not just be at the receiving end of international funds as is usually the case, but to be part of those international decision making processes upstream, where the actual policies are formulated vis a vis where to give climate money, how much, and how. Historically, Pakistan has always played a significant role in international climate change negotiations. For instance, Pakistan chaired a large group of G77 countries back in 2007, when the critical Bali Action Plan, a roadmap for implementing climate action was adopted. However, Pakistan then receded from its leadership role in the international climate change arena. Now, in the last couple of years, Pakistan seems to be returning to its past glory in the climate change sphere. Taking on the leadership role of one of the largest global climate change funds is one such indication.