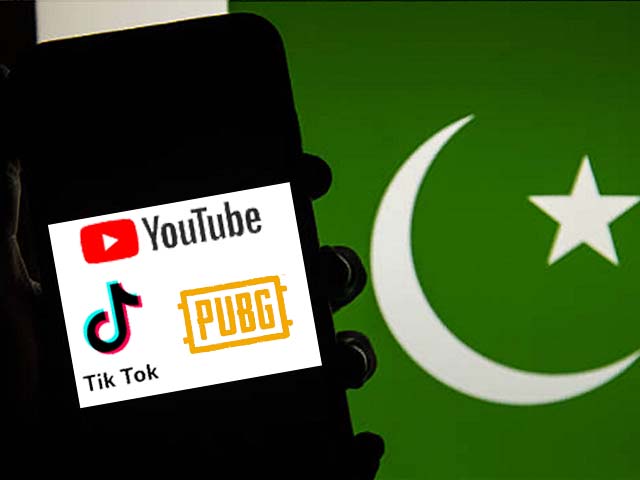 ---
Pakistan's game of bans
Complete bans are shortcuts that hold little merit and indicate a draconian and regressive trajectory
---
Amidst the shifting of the global hegemonic order, the plight of Kashmiris in Indian-occupied Kashmir, and a pandemic that has been swallowing news cycles for months, a storm has been brewing on the post-Covid-19 frontier in Pakistan. In response to complaints about addictiveness, the Pakistan Telecommunication Authority (PTA) banned the popular mobile game PUBG, which boasts nearly 300 million monthly users. The strong cult following of the video game expressed their outrage when PTA lashed out with a ban on 'Bigo Live' and a warning to TikTok.
Elsewhere, the Honorable Supreme Court of Pakistan hinted at possibly banning Youtube because it played a role in inciting hatred for members of the judiciary, government, and armed forces. A justification for a possible ban revolved around the ban being commonplace in many countries and how content against the United States (US) or Europe was not the norm on social media platforms.
In the non-digital domain, the Punjab Curriculum and Textbook Board announced its decision to ban a hundred textbooks on account of them holding questionable content. Some issues cited included maps not showing the disputed territory of Jammu and Kashmir, to using illustrations of pigs in counting problems. Interestingly, some online displays of vulgarity by a representative from the same authority were highlighted but soon discarded as a "security breach."
There is a direct benefit to social media. Without diving into the details, it is perhaps the last bastion of accessibility in a country where spaces for dialogue aren't always universally inviting. In the past few years, Youtube has nurtured a thriving ecosystem of content creators and artists who are beginning to spawn an entire industry. For many Pakistanis, social media has become their first and last defence in the face of injustice, exemplified by many videos exposing corruption, nepotism, or maliciousness.
In the wake of the coronavirus pandemic, Youtube's importance has resurfaced as a powerful tool for education. In a country where the state of education leaves a lot to be desired, it is painful to consider the ramifications of banning the platform. For the record, Youtube is banned in Iran, Syria, China, and Turkmenistan; four countries.
Accessibility paves the road for diversity, including thoughts and opinions; some agreeable and some not so much. During the course of the Trump administration, players like John Oliver, Trevor Noah, and Stephen Colbert have supercharged their careers by mocking the President on Youtube, with many counterparts emerging from virtually every country in the world. Although Trump has been vocal about his opposition to such dissent, Youtube has curated content based on their terms and conditions while safeguarding the right to free speech.
The ramifications of banning these platforms goes beyond the censorship of social dialogue. It sends a much broader message that despite engineering various slogans about a Digital Pakistan, the country is never beyond outright banning an entire platform. The message it sends is clear and straightforward: Pakistan is not the place to make any investments.
It would be unwise to first demand that these internet giants open offices in Pakistan, then warn them of bans, and then expect that Paypal, Netflix, and Google will consider investing in Pakistan. Looking across the border, Google has pledged to invest USD 10 Billion, while Netflix and Amazon have committed to deeper ties in Inida. By comparison, Pakistan isn't a small market either, but its inability to overcome divisive rhetoric and emotionally charged knee-jerk decisions creates barriers to entry.
In many parts of the world, certain content is selectively blocked: content glorifying Nazi Germany is blocked in Germany, anti-state content is banned in Saudi Arabia and Thailand. Complete bans are shortcuts that hold little merit and indicate a draconian and regressive trajectory concerning national policy.
This trajectory is mirrored by the decision to ban textbooks when no meaningful steps have been taken in the past few decades to produce or update the existing set of textbooks currently employed. In an attempt to address the distress of provincial disparities, quotas were introduced with the knowledge that these quotas are short-term bandaids. Yet little effort has been made to level the playing field.
There is little merit in weighing the merits and demerits of these decisions; there is plenty of it online. At the end of the day, what matters is that the country stepped into the information age a few years ago and there is no going back to an era where information wasn't readily available at everyone's fingertips, cabs weren't summoned through apps, and there was no digital-native generation.
While social media is an essential tool in nation building in 2020, awareness is also vital to help users identify fake news, critically evaluate the content, and be responsible in flaming irrelevant or malicious content while casting light where needed. This is ideological warfare: 20th-century status quo against 21st-century digital proliferation. Books and tangible platforms can be banned, but ideas are bulletproof.