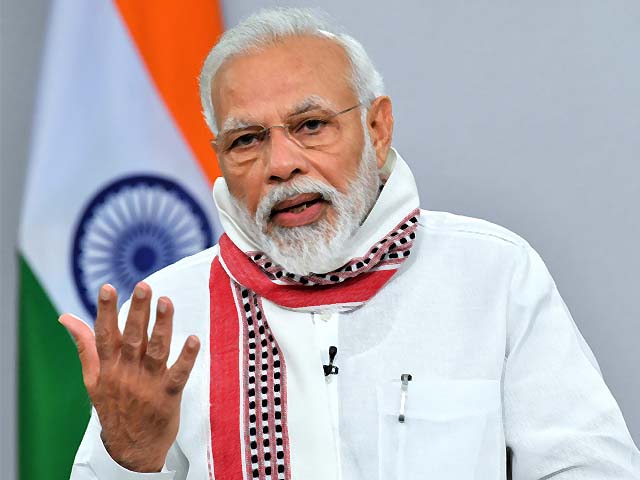 ---
India's ignoble Covid-19 ranking bodes ill for its strategic stability
It's quite possible that India has more cases in real life than it has officially recorded because of poor testing
---
India now has the ignoble distinction of having the third most Covid-19 cases in the world, which bodes ill for its strategic stability. The immediate implications of this ranking are humanitarian in that more of its largely impoverished population will likely die before the disease is contained, but it can only be speculated how many that will ultimately be. After all, it's quite possible that India has more cases in real life than it has officially recorded because of poor testing, and the government also has an interest in downplaying the virus' severity.
It's a bone of contention whether the coronavirus is as deadly as many across the world initially thought that it was during the so-called "first wave", but India's dilapidated health infrastructure and unequal access to high-quality treatment facilities could unnaturally push the death toll higher than it otherwise would be. In any case, the preventive lockdown has crippled India's once-surging economy, which will make those on the edge of society even more desperate than before. It'll also compel India to do more to attract foreign investment.
Therein lies the trap that it and many other developing countries might very well fall into wherein they could seek to drastically ease labour laws (such as India's traditionally stringent ones) in a bid to encourage more foreign businesses to invest in their territory so as to take advantage of newly lowered labor costs. It also shouldn't be forgotten that India is vying to become the prime re-offshoring destination for Western businesses that are being pressured to leave China because of the consequence of the US' so-called "trade war".
This strategic incentive is occurring against the backdrop of India's recently worsened rivalry with China following last month's Galwan Incident, which altogether adds a geopolitical dimension to its expected efforts and enables one to reframe them as an opportunity to intensify its US-backed economic warfare against the People's Republic. Should any progress come to pass on this policy, then it would provoke certain countermeasures from China which could in turn be exploited by India to speed up its pro-American pivot.
The steady deterioration of Indian living standards in the context of Covid-19's continuous spread throughout the country and the race to the reach the lowest possible labour costs for its forthcoming international investment partners could eventually trigger a very negative reaction among the populace. Large-scale and possibly even violent protests uniting the country's disparate groups under the common banner of socio-economic rights might occur in the country if lockdown is fully lifted, but the latter is far from certain.
India, as any country in its unenviable position would be, has an interest in abusing the lockdown for political and security purposes. It therefore can't be precluded that it'll extend these measures or keep some of those pertaining to the restrictions on personal gatherings in force. In any case, it can't realistically do so indefinitely, so sooner or later, people will eventually have the chance to protest if they truly want to, though they might be met with disproportionate force by the security services just like they usually are.
This observation makes one realise that India's political stability will worsen in parallel with the decline of its people's living standards decline due to the direct and indirect consequences of Covid-19 (lockdown and easing labour regulations, respectively). In response, India might accelerate its authoritarian drift and move further away from its imagined role as the "world's largest democracy". Nevertheless, BJP-backed media, Bollywood, and the party's troll networks will likely become more jingoistic than ever as a distraction from this.
Looking forward, it can be predicted that India's strategic stability is seriously in doubt as a result of the aforementioned reasons related to Covid-19. That doesn't mean that it's on the brink of a Soviet-style breakup or that it won't be able to rise to the challenge (however ruthlessly) to thwart this dire series of scenarios, but just that it'll be a while before others regain their previously held confidence in its future (however unrealistic it originally was).