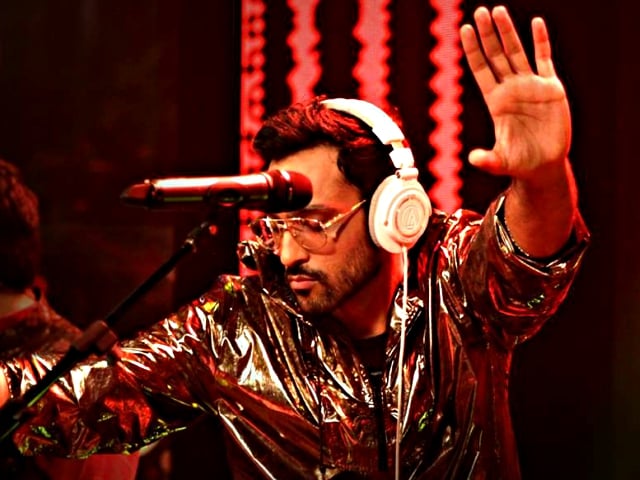 ---
Ali Sethi: more than meets the eye
Sethi is reconciling Pakistan with its checkered past and contextualising its mysterious future
---
During my recent trip to Pakistan, a good friend of mine introduced to me a song that has since become our go-to jam - I'm talking about the Coke Studio rendition of Mundiya by Ali Sethi and Quratulain Balouch. While Quratulain's forceful voice captivated my senses, it was Ali Sethi's crooning that had me floored. Since then, Mundiya became my gateway drug into Ali Sethi, a name I had heard in passing for the last couple of years, (I remember seeing his concert posters on the Harvard campus when I lived in Boston) and I was introduced to the rich tapestry of his songs including Chan Kithan, Ishq, Dil ki Khair and many more.
As I went down the 'Ali Sethi' rabbit hole I came to realise that the Sethi scion has done more than just revitalise the ghazal genre. In fact, Sethi and his team of collaborators have crafted an undeniably exportable way of Pakistani storytelling through their music videos, interviews, concerts and by using the social media platform, Instagram. It's the narrative of Pakistan that does not stem from nationalistic ambitions but rather acknowledges the crevices and folds in Pakistani life, albeit in a fantastical fashion the ghazal genre so spectacularly lends itself to.
Sethi is more than just a singer - he is the face of post-colonial Pakistan, reconciling with its checkered past and contextualising its mysterious future. My research has allowed me to share five compelling instances of Ali Sethi's visual oeuvre that move the needle on this very conversation while entrancing his growing number of fans.
Music Videos:
Sethi has had a number of memorable music videos (Mira Sethi's performance in Chan Kithan is a definite career highlight) but none have had a more captivating narrative than Chandni Raat, Sarmad Khoosat and Awais Gohar's hauntingly beautiful music video. In the video Sethi holds a mehfil of emotionally scarred Pakistanis that have taken shelter in a shattered glass enclave. Sethi sings with his back to the audience as people of various backgrounds, including different religions and sexual identities, find solace in a congregation while tending to each other's wounds. There is pain and unsaid emotions that reach an emotional crescendo when Sethi quavers,
"Yeh mulaqaat badi deir ke baad aayi hai."

(This meeting has been a long time coming)
Sethi, along with Khoosat and Gohar, offers a contemporary narrative of Pakistan - one that is grounded, melancholic and yet hopeful.
The nature of his concerts:
In the wake of the NRC protests in India, Faiz Ahmed Faiz's Hum Dekhengay had captured the consciousness of the protesters in India and became the anthem of India's cry against its changing identity.
But Sethi knew that Faiz's words weren't just the voice of the outraged NRC generation across the border. 40 years ago these very words were spoken (and sung with gravitas by Iqbal Bano) against the rapidly changing Pakistan under the dictatorship of General Ziaul Haq. Sethi made the inevitable connection.
At Royal Geographical London performance in early February, Sethi displayed two images on a large screen side by side, one of the 2020 NRC protests in India and the other of 1980s Zia protests in Pakistan, as he sung Hum Dekheingay to a passionate crowd intoxicated by dissent.
The images are powerful because they aptly told the narrative of Pakistan in post-colonial South Asia as one of reflection and warning for other neighboring countries. Sethi's particular visual became viral and brought together hurt citizens from both countries to find resonance in each other's tragedy.
The way he uses social media particularly Instagram:
Sethi's instagram account is an exercise in idiosyncrasy, filled with portraits/selfies (his laconic vibe on full-display), moody shots of his teacher Ustaad Naseeruddin Saami, Instagram Live announcements handwritten in comic book-esque font (his "OK,OK" is encore material) and old family photographs that explore his lineage. There are rich visuals to digest on Sethi's instagram - one could even rename it the 'Sethi Moodboard'.
But, perhaps, the posts that speak a powerful narrative are his musical sessions with his teacher, the legendary Farida Khanum. Recorded mostly in drawing rooms, Sethi and Khanum's sessions are a peek into a bygone Pakistan coming back to life - A shaagird (student) and his ustaad (teacher) reveling in their craft. These videos show a less-often seen narrative of Pakistan - the artistic, musically rich culture of the country.
His personal style:
Go back a decade (The Wish Maker interviews are a great place to start!) and you will find Sethi crafting his dressing sensibility. The very ideas that make him 'Ali Sethi' today, are rough around the edges and don't represent the genre bending, languid, writer-musician-singer-history enthusiast.
Fast forward to 2020 and Sethi is one of the most stylish Pakistanis alive today. Male Pakistani singers often stick to traditionally safe choices (suits, shalwar kameez) whereas Sethi splashes his public wardrobe with bright colors, long floral prints and androgynous garments that are truly reflective of the transcendental nature of ghazal.
Pakistanis are often considered rigid and closed-off in their public expression but Sethi fights against that perception. At his Royal Geographical London performance, Sethi wore a long red jacket with a huge rose print that immediately stood out. He presents to the world that Pakistanis can be fun, quirky, idiosyncratic and wild (in a good way!) Just recently, Sethi discussed his sartorial choices with Haroon Rashid of the BBC Asian Network,
"... it allows me to get away from this dichotomy, between traditional and modern, eastern and western, between Indian or Pakistani …"
The words he chooses:
Sethi grew up in the 90's and back then ghazals were not subjected to a critical or academic appreciation which eventually led to a disconnect between listeners and those that practiced the art. In the subsequent years, Sethi not only revolutionised the genre with his contemporary take but also channelised a critical discourse about the history and form of this genre. Sethi's numerous concerts are full of mini-segways that trace the history of a certain raag or explore the genesis of a certain Urdu word (He speaks at length about Tanpura).
Sethi's 2015 Karachi Literature Festival performance with his Lahore band is a masterclass on his vast knowledge about the history and stories of South Asian music that enthralled the audience in attendance, stories that are long forgotten from Pakistan's public consciousness.
Ali Sethi's audio-visual contributions have since started a movement of artists who have combined mournful ghazals with lush visuals (Gulbeen Gulraiz instagram comes to mind!) Aged just 35, Ali Sethi has already forged an enviable body of work that is idiosyncratic and has the pulse on our changing winds - one can only look forward to the evolution of Pakistani storytelling through Ali Sethi's lens.