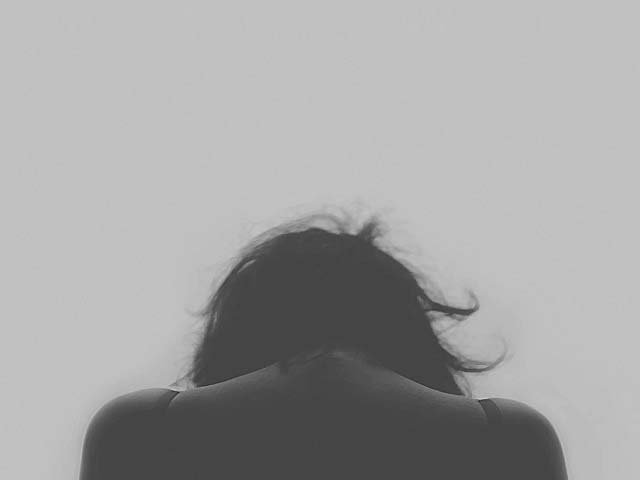 ---
Premenstrual dysphoric disorder: PMS's evil sibling
Whether we shame it or shun it, period pain is real and it can range from mild discomfort to being unbearable
---
Since the world has been plagued with Covid-19, people around the world have come to a point where they know for certain that things are looking bleak and that this is how things will look like for a while. Economic crises, unemployment, discrimination, and the speed at which this disease is spreading has taken a massive toll on everyone's mental health.  Depression and anxiety are at all-time high. Suicide rates and global domestic abuse rates are climbing like never before.

Amidst all the chaos of it all, I have realised that even though every single human being is suffering, there is a different and unique kind of suffering that is specific to women. Don't get me wrong. I can say for a fact that living in a toxic patriarchal system and not being able to provide for their families as the sole breadwinner can and does have serious repercussions for the men as well. However, my focus here is more on a biological front that causes heightened sentiments and amplified negative thoughts, especially in times of Covid-19. I want to talk about period depression.

When we talk about menstruation, the most commonly known ailment that comes to mind is PMS – Premenstrual Syndrome, which generally includes body aches, moodiness, acne, anxiety, bloating, bouts of crying, breast tenderness, changes in appetite, constipation or diarrhea (sometimes both in quick succession), fatigue and sleep difficulties.

However, a lesser known disorder caused by menstruation is Premenstrual Dysphoric Disorder (PMDD), which is a severe version of PMS and can have alarming symptoms, such as severe depression, anxiety, irritability, panic attacks, crying, loss of interest in daily activities, loss of self-worth and confidence, loss of relationships and friendships and even suicidal ideation leading to attempts in severe cases.  PMDD can also further aggravate or intensify any existing mental health issue. Even though this syndrome is rarer than PMS but it is real and definitely exhausting.

Here is a personal account of my experience with PMDD and I hope that by reading this other women who also go through the same can relate and perhaps be helped in some way.

Women know PMS inside out, they perpetually live with it. We know the symptoms will hit every month and that we just have to live with them. Menstruation occurs in a cycle and is a function so integral to a woman's life, her fertility and her physical growth yet a subject that is considered extremely taboo. This is also a small attempt to make the subject less embarrassing to talk about in public. Whether we shame it or shun it as a taboo, period pain is real and it can range from mild discomfort to being unbearable all while you are either very emotional or completely emotionally numb.

Every woman has a different experience with her period. The ones mentioned above are just some of them. There are various different elements in a woman's life that trigger different reactions before the period arrives, while she has it and sometimes even after it's gone. To go through this every month is not easy. Sometimes it's easier to get through, other times it's horribly agonising.

I know for me, the pain is something else. Sometimes it feels like someone is purposely trying to pull out my uterus while hammering my lower back. My legs go numb. In the summer it's always worse. I pop two panadols a day for at least  days to ease the pain and I'm covered in excess sweat.  I have to be careful of what I eat or drink so as to not cause myself further pain. It's all an emotional roller coaster. Dark thoughts buried away resurface, the tears don't stop rolling, the sweet cravings are unusually strong. In public, there is a constant paranoia of clothes or surfaces getting stained.

Despite all this, life doesn't stop; work doesn't stop. And I know millions of girls go through the exact same thing. So, here is a sincere shout out to all the girls out there who endure and power through the struggle of it all while our bodies adjust to their natural cycles. It's not easy.

I just want to say that I am proud of each and every one of you for getting through this stressful time in whichever way possible, while also battling unavoidable monthly bouts of sadness. And I would also like to say that it is extremely important to take care of your mental health right now. But there is no one way of doing it and whatever way you choose is your right.

Talk to a friend, talk to a sibling or talk to a parent. Spending time alone is just fine too. As long as it makes you comfortable enough to know and understand the complexity of it all. Accept your strengths, take a few deep breaths until it's better. Keep a journal to track your thoughts. Repeat every month.

If you are experiencing severe depression during your period, please speak to a psychologist, psychiatrist or therapist who may be able to prescribe the right treatment or medicine. Do whatever makes the cycle of menstruation easier for you because whether you battle PMS or the more severe PMDD, you deserve to make yourself as comfortable as possible, especially during stressful Covid-19 times.