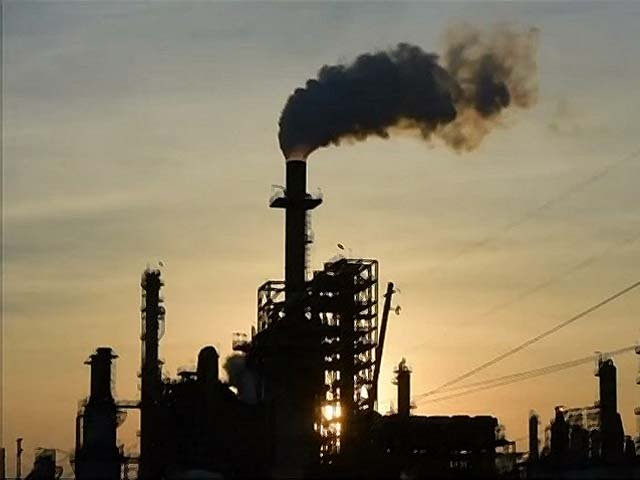 ---
What caused the oil price crash?
In the long run, a global oil price rally like this will shut down a plethora of oil producers
---
To get a keen sense of where the global economy is headed, we need not look any further than the beleaguered global oil market. Oil supply is in abundance, oil companies are on the verge of bankruptcy, storage spaces are filled to the brim, and the only thing lower than oil prices themselves is the current demand for oil. The phenomenon revolves around the demand and supply of oil, and the current excess supply of oil in the global economy can be attributed to two major factors.


Firstly, recently Saudi Arabia and Russia got into an oil war. The feud centred around oil production cuts, with both countries initially unwilling to raise the white flag, resulting in the pumping out of an unprecedented number of oil barrels. This led to an increase in global oil supply and resulted in global oil prices plunging to almost $30 a barrel. This was to be short lived as American President Donald Trump quickly stepped in to help mediate between Russia and the Organization of the Petroleum Exporting Countries (OPEC). A deal was finally made on April 9, 2020 which had OPEC and its allies cutting down on production by 10 million barrels per day, amounting to approximately 10% of global oil supply. Did it work? Not quite. By then, it was too little too late since oil prices were already at historic lows. Most countries took advantage of these low prices and bought as much oil as they could and started filling up their strategic petroleum reserves (SPR).

Secondly, due to the coronavirus lockdowns around the world, oil demand fell drastically, further exacerbating the initial issue of low prices. Around the globe, industries were shut, cars were off the road and aeroplanes grounded; hence the global demand for oil plummeted. Whatever oil was bought ended up in storage spaces, which are limited. So, was the agreed upon production cut enough? Not exactly. Forecasts showed global oil demand falling by 30 million barrels per day in April. Not only was the 10 million barrel cut equivalent to only one-third of the fall in demand, the reduction in output would only start from May onwards.

This was a prelude to what happened this week in the United States (US) oil market. On April 22nd, a historic phenomenon took place and oil prices ended up in a negative territory; which led some laymen to believe that they would get paid if they bought oil. Naturally, this was not the case.

What really happened had a lot to do with the futures market. These are markets where people enter into contracts where they agree to buy a certain good at a certain point in the future; in this case, oil. In the oil market, the two major benchmarks for oil prices are the West Texas Intermediate (WTI) and the Brent Crude. The oil prices we're talking about are for West Texas Crude oil (Pakistan does not import this). Therefore, oil future contracts for May (meaning oil that had to be delivered in May) were set to expire on April 21st, and after the expiration date investors who had agreed to buy that oil to be delivered in May would have had to accept the physical delivery of the oil. Investors trading futures will usually try to avoid taking physical delivery of a good and will want to sell off their contracts at a profit before the expiration date arrives. However, in this case, no one was buying because there was no demand, which is why those who had these contracts for May had no choice but to accept the delivered oil.

The WTI futures, which are traded on the New York Mercantile Exchange (NYMEX), had their physical inventory delivered to the largest US oil storage space in Cushing, Oklahoma. With that storage space and others already filling up fast, people in possession of these contracts knew they had nowhere to store this oil. If they took the delivery then they would have to look for additional storage spaces which would be very costly. This is what led to a negative price for the WTI.

Now, some might ask: why don't they just stop oil production altogether? The truth is that they can but they won't since it is cheaper for them to pump out oil and just dump it somewhere rather than it is to stop and restart production. That's why they keep on pumping out the oil, even if there is no demand for that oil in the global market. This is not to say that they will keep pumping out this oil forever. In the long run, a global oil price rally like this will shut down a plethora of oil producers. In the US, the shale industry is expected to shrink by two million barrels per day as low prices shut down fracking rigs. Earlier this week, the June futures contracts started i.e. people who agree to buy oil to be delivered in June. WTI contracts for June were already at $21 when the markets opened, which is why the WTI went back up to a positive number. At the close of markets on April 21st, the WTI hovered around $11 per barrel. This WTI futures rally also had a profound effect on Brent Crude, which was trading at $16.93 as of Wednesday morning.

As stated earlier, Pakistan does not import West Texas Crude since the majority of Pakistani oil imports come from the Middle East, where prices move in sync with the Brent Crude. The bottom-line is that there's a lot of oil supply right now with nobody willing to buy, which is causing all these price fluctuations in the market. In a desperate attempt, countries are now storing oil in large oil barrages at sea. The negative price event was historic, but not as historic as many think since other oil indexes and energy company stocks remained stable at the time. However, now the shocks from the American WTI event are impacting global oil prices as well. And if the lockdowns persist worldwide, we'll probably see another move like this when June futures contracts expire in about a month.
Facebook Conversations
COMMENTS
Comments are moderated and generally will be posted if they are on-topic and not abusive.
For more information, please see our Comments FAQ