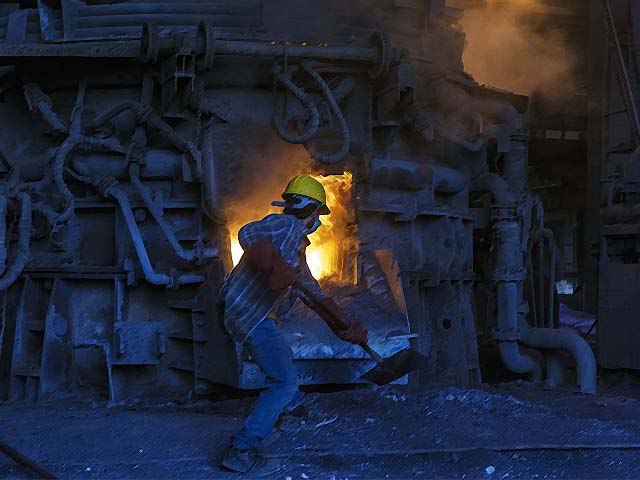 ---
Should Pakistan be investing in carbon capture? - Part 1
Thus far, CCS technology has proven to be expensive, both in terms of money and energy wastage
---
This article is the first in a two part series which looks at Carbon Capture and Storage (CCS) technology and talks about the efficacy of using it to reduce our carbon footprint.
~


Before the coronavirus turned our lives upside down, climate change was one of the most pressing issues that the world and our country was facing. Despite commitments made by world leaders to mitigate carbon emissions, greenhouse gas levels continued to rise. Ironically, due to the onset of the coronavirus, we have seen air pollution levels fall drastically due to the shut down of industries all over the world. Regardless, once this pandemic dies down, we will most likely see an uptick in carbon emissions once again. One of the main reasons for this is the increasing demand of energy for both electricity and industrial processes. Emerging economies, especially in Asia, are investing heavily in power generation. Take the example of Pakistan where repeated power shortages over the years have inflicted heavy damage to an already struggling economy.

In an attempt to boost our power supply, Pakistan is seeing coal as a solution and so, it has invested heavily in thermal power plants in recent years which makes sense, seeing as how coal is locally available in abundance. Setting up coal-fired power plants is also less costly than hydel plants and therefore, coal-generated power will not be abandoned anytime soon. Similar patterns are being observed in other developing countries as well, resulting in increased levels of greenhouse gases. According to the World Meteorological Organisation (WMO), if these emissions continue to rise at the current rate, average temperatures are likely to rise approximately three to five degrees centigrade by 2100.  Although the development of renewable energy solutions offers a transition away from fossil fuel-based energy systems, the pathway and timeline for this transition is very slow and uncertain. Even a supposedly developed country such as the United States of America uses fossil fuels for 80% of their total energy production which demonstrates that more urgent action needs to be taken.

Regardless, one has to accept the part fossil fuels have played in stimulating world economic growth and so, transitioning completely to renewable energy will be arduous. However, the world can not afford to wait until renewable energy is as cheap as fossil fuel energy to adopt required changes. It is imperative to find ways to clean the energy produced by thermal power plants. One technology which offers these solutions is called Carbon Capture and Storage or CCS. This technology separates carbon dioxide (CO2) from the exhaust gases coming out of the power plants that are run by the burning of fossil fuels. The separated CO2 is then compressed under high pressure and subsequently deposited underground through a network of pipelines.

Sadly, thus far, CCS technology has proven to be expensive, both in terms of money and energy wastage. CCS system requires steam and electricity to operate, hence the overall efficiency of the power plant goes down. The so-called "energy penalty" is estimated to be around 30% and within the range of 11 to 40 percent. As a result, the cost of electricity goes up as well. RWE AG, one of Europe's leading electricity and gas providers, has predicted that the cost of per unit kilowatt hour is going to rise by 60% to 80% when a carbon capture facility is integrated into the power plant.

The enormous monetary cost is not the only issue that is preventing CCS technology from becoming large-scale. Different social and political issues are also preventing this technology from flourishing. Pakistan has large reservoirs of coal in Thar and so, is intending to utilise that coal to generate power. Various public-private partnerships have been formed to set up power plants near coal extraction sites, and in the next five years, at least four power generation units are going to be operational, each with a capacity of 660MW. Even if these power plants are equipped with carbon capture technology, there appears to be no option of storing the captured CO2. Thar is a desert with a shortage of water. Local people fulfil their daily water requirement by drilling underground wells. Any attempt to inject the captured CO2 underground will have dangerous consequences for the local community since it cannot be assured that the injected CO2 will not leak into the aqueous reservoirs and contaminate their solitary water source.

Vattenfall, a Swedish power utility company, had to shut down its pilot CCS project in Brandenburg, Germany citing similar public concerns and a lack of political will by the German government. People argued that the project did not guarantee 100% safety and that technologies such as this should not be tested in a densely populated area. The town of Barendrecht in the Netherlands also showed huge opposition to the carbon storage project when Royal Dutch Shell wanted to use two depleted gas fields in Pernis as a sequestration site for the CO2. Residents feared that storing CO2 under Barendrecht would endanger the town and would also lead to a devaluation of surrounding property.  Carson Hydrogen Power Project in California, USA is another case where public outrage led to the discontinuation of the project. People feared that the construction of additional infrastructure in an already overburdened area would increase air pollution.

The examples mentioned above give us a clear picture that the high cost of CCS technology is indeed an obstacle which can only be brought down through further research and development. This will include the development of new methods of CO2 separation, involving cheaper and more efficient chemical processes. However, the social and political backlash against CCS makes it a multidimensional problem. It is interesting to note that in the aforementioned examples of failed CCS projects, the local population did not resist the idea of carbon capture facilities, but in fact, they opposed the pipeline and storage plans. Therefore, it is clear that the placement of the carbon storage location is the primary obstacle. Admittedly, additional objections have also been raised such as its association with coal mining and property value. These forms of criticism indicate that there several misconceptions about the CCS technology and by extension, a lack of public awareness.

End of part one.