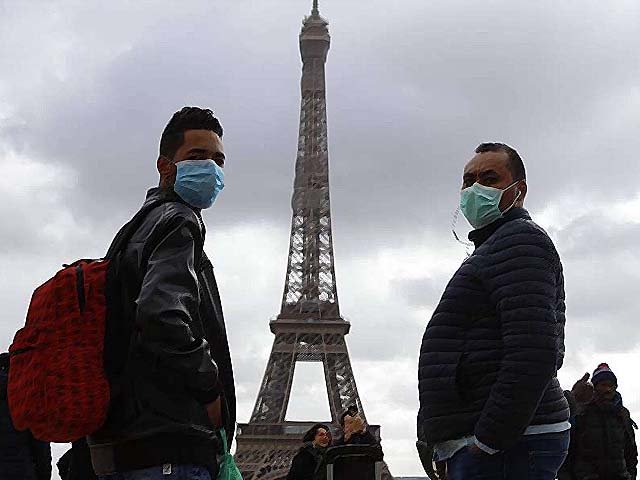 ---
What helped me get through a coronavirus quarantine in France
It was hard to come to terms with the enforced social isolation which essentially felt like banishment
---
Thousands of people around the world are either going into quarantine or self-isolation to minimise the potential spread of COVID-19. This includes those who have been isolated after testing positive for the infection and those who are suspected of contracting the virus after coming in contact with a carrier. The first group of Pakistanis who experienced quarantine were students caught in the crisis right at the start of its outbreak in Wuhan, China in December 2019. Their desperate calls for help through social media and electronic media provided the first glimpse of how daunting it can be to experience such a situation. With the World Health Organisation (WHO) officially declaring COVID-19 a global pandemic, it seems only a matter of time before a large number of people in Pakistan are put in quarantine. Already, a number of pilgrims travelling from Iran to Pakistan have been put into isolation, with 88 testing positive in a quarantine facility in Sukkur and 15 testing positive at the Dera Ismail Khan centre. 

I myself was recently put in quarantine while I was in Paris when some of my fellow participants in a global strategic policy dialogue were diagnosed with COVID-19. The thought of something supposedly originating from bats in China having entered your body on the other side of the world is undoubtedly scary. The likelihood that I had been exposed to it was high, given that I spent three days travelling in the same bus, attending various discussion sessions and having meals in the same dining hall with those who tested positive. However, was this interaction enough for me to catch the virus? Had our hosts and their the staff contracted the virus as well? The uncertainty was simply nerve wracking.

Outside, the city of Paris and by large, the whole of France was in turmoil. The number of cases in the country have already shot up from 100 at the start of this month to almost 5,500 in little over two weeks. The healthcare system is understandably overwhelmed and emergency services have their hands full. At the time, I was not exhibiting any symptoms and so, I was not being offered the coronavirus test, something that I desperately wanted. However, given how most healthcare systems are indifferent to testing requests of individuals who are not exhibiting symptoms, most people will have to cope with such uncertainty.

We were put in a hotel room where food was left at our door step. The staff that was tasked with providing us food looked like astronauts with their prominent face masks, gowns and gloves which only added to my already burgeoning nervousness. Of course, I knew that these measures were necessary and that the staff was not acting over the top. Regardless, it was still hard to come to terms with the gravity of the situation and the enforced social isolation which essentially felt like banishment. Humans are social beings and do not necessarily respond well to social isolation and the resulting stress. Being in quarantine can therefore trigger feelings of being left out, abandoned, unwanted and can result in frustration, confusion, anger and fear. That being said, what can we do to maintain our sanity if ever we are put in such a situation? Here are some of the things that helped me calm my nerves during quarantine.

Connect with others

It is important to keep talking to others. Share your concerns and feelings with a trusted friend or a family member for emotional support. This can be done through the phone or video chat. It is also helpful to talk to others in a similar situation. Talking to people you trust who have been quarantined with you or separately from you will help reduce the feelings of isolation and could actually improve your bond with them.

Maintain a sense of hope and positive thinking  

Similar to my case, there is a chance that you have not been infected by the coronavirus even if you were in contact with someone who was. If you have tested positive, for a vast majority of people, there is a decent chance that you will overcome this illness like a rudimentary bout of flu if your immunity is strong enough. It is important to keep things in perspective and maintain a positive frame of mind.

Avoid excessive media coverage


Constantly viewing footage and images of scenes related to the epidemic from around the world can invoke an adverse emotional response. It is therefore best to avoid obsessively following round- the-clock media coverage of COVID-19 and instead, stay abreast by looking at the news a few times a day and reading guidelines prepared by responsible sources on dealing with the situation at hand.

Take care of yourself

Take deep breaths, meditate and stretch. Walking within the room and getting fresh air from the window can be very helpful. Also, make sure to eat well, making certain that what you consume boosts your immunity and drink plenty of water. It is also important to  keep yourself busy by reading  books, watching movies, following up on your work, channeling any frustrations through writing and undertaking other home-based leisure activities such as board or video games that can can help you ease through these testing times.

Make a rational assessment

If you develop severe symptoms over the quarantine period, seek immediate medical help. If you are over 60 years of age, have a weak immune system or other pre-existing conditions, you must seek immediate medical help even if you are experiencing mild symptoms. In all cases, stay calm and make rational decisions such as not being shy when it comes to calling for help, if indeed you do require medical assistance. Please make sure that you are well stocked with food and other necessary amenities. These include basic medicine to help relieve symptoms. However, it is imperative that your move to stock items is backed by rationale and not by panic. Therefore, purchase with a view to ensure sufficiency and resist the temptation to ration for a nuclear apocalypse.

After enduring a 14-day quarantine, I thankfully showed no symptoms of the coronavirus and was therefore allowed to return to Pakistan. The embassy in Paris was kind enough to send food supplies and stayed in contact throughout. It was nice to know that the state of Pakistan was concerned and remained available for support if needed. Therefore, if you find yourself quarantined in a foreign country, do contact the local embassy and seek their advice on the matter at hand. Please also remember that being in quarantine is not a death sentence because someone like me, who was in close proximity with coronavirus affectees, did not contract the infection and was allowed to leave eventually.

With regards to the experience itself, to me, it highlighted both the vulnerable and the resilient sides of human character. It also showed how connected and dependent we are on each other. The key is to coordinate a collective response to disasters such as these and avoid panicking. Taking prudent decisions and helping each other through this difficult phase can go a long way in fighting the virus itself. Let us console and help those caught in the middle of this crisis through both practical and emotional support, especially those with limited means of earning and resources to fend for themselves.