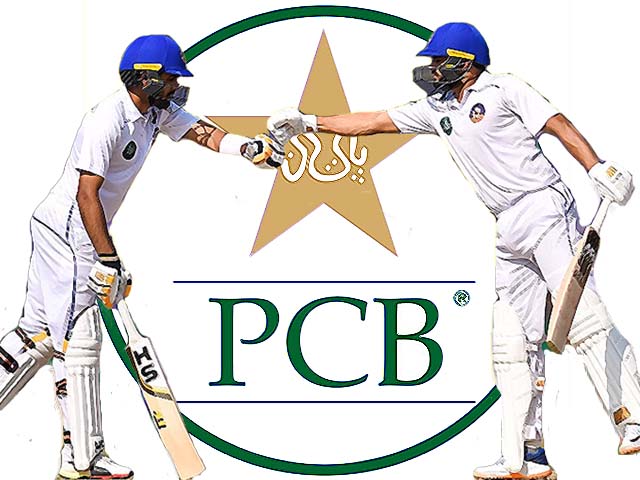 ---
PCB's new domestic structure: Improvement at the price of unemployment?
Is the new six team model suitable for a country which has a burgeoning population of 220 million and counting?
---
The Pakistan Cricket Board's (PCB) domestic cricket underwent radical overhauling last year when the departmental system was scrapped in favour of a new regional cricket structure. The old departmental cricket system, which had been the backbone of the local cricket scene since the early 1970s, featured 16 first-class teams that belonged to private organisations such as the Khan Research Laboratories and Habib Bank Limited. However, with the introduction of the new system, the number of teams has been reduced to six provincial squads, with Punjab sporting two teams and the sixth team catering to the cricketers of the northern areas such as Gilgit-Baltistan and Kashmir.

The PCB has also reorganised district level cricket into a three tier bottom-up system. The bottom tier consists of 90 city cricket associations that will supervise school and club cricket in their respective domains. The winners from this round will proceed to the middle tier to take part in inter-city tournaments. The winners at this level will tehn be eligible to play for their respective provincial team, if they are selected.

The six cricket associations will ensure that the affairs of the associations at city level are regulated. They are also expected to frame policies that will develop cricket at the grassroots, manage club cricket in collaboration with the city associations and also oversee intra-city competitions. More importantly, they have also been made responsible for revenue generation through sponsorship, marketing and strategic collaborations with business conglomerates. Each provincial association now has a chief executive officer and a management committee that has been tasked with supervising all cricketing activities. These changes have been made by the PCB in order to decentralise the administrative body so that it can limit itself to a supervisory role by delegating responsibilities related to the development of the sport to the provincial associations.

The framework is undoubtedly detailed and robust, but will require continual monitoring from the PCB for at least the next couple of years in order to ensure that the newly implemented system stays on a trajectory that will allow it to eventually pay dividends by producing quality players on a consistent basis.

Admittedly, the revamped structure does have its fair share of detractors with legendary cricketer Javed Miandad criticising the new system for depriving budding cricketers of opportunities and employment. The world-cup winning batsman stated:

"I played for Habib Bank Limited which elevated me to the senior vice president position and enabled me to provide top education to my children. Therefore, these departments, by providing jobs to sports persons, are taking care of their necessities."

In order to ascertain whether the above criticism holds water, let us briefly compare the defunct departmental system and the new revamped structure. The departmental system used to have 16 teams which employed roughly 350 cricketers. However, in the new structure, each team has 32 players on their books out of which 16 are first team members while the remaining are reserves. This means that a total of 192 players have been retained whereas at least 160 cricketers have been let go. The decrease in the number of cricketers is a double-edged sword. On one hand, it will increase competition for places and ideally, bring the best out of the players. At the same time, fringe cricketers who have been unable to cement a guaranteed spot in the teams may choose not to toil in the domestic circuit because doing so could become financially unviable, especially if their socioeconomic status is not solid to begin with.

Fazal Subhan, who represented Pakistan at the under 19 and 'A' team levels, is one such cricketer who has been forced to look for alternate employment after the dissolution of departmental cricket. Veteran cricketer Mohammad Hafeez shared a video on his twitter account where Subhan can been seen driving a mini-truck to make ends meet. Hafeez expressed his disappointment at Subhan's situation, said,

"Like him, many others are suffering [as well]. The new system will look after 200 players, but thousands of cricketers and management staff have become unemployed because of this new model. I don't know who will take responsibility of this unemployment of the cricketing fraternity…"

This is the sad reality for some of the players who have not been selected by the provincial cricketing associations. However, those who have made the cut will see their monetary situation greatly improve with the onset of the new domestic pay scale. For starters, each of the 32 players have been put on a newly introduced monthly retainer of Rs50,000. This amount excludes match fees, prize money and allowances which will be paid separately. Additionally, the fees for four-day matches has been increased from Rs50,000 to Rs75,000 whereas the remuneration for one day matches, be it a T20 match or a 50-over match, has been improved to Rs40,000. Therefore, the first team players stand to earn approximately Rs2-2.5 million per annum as opposed to Rs1.2 million which was on offer previously. Moreover, the reserve players, who once earned Rs0.5 million, can now earn up to Rs1.2 million.

As a result, those who manage to make the cut will have a better pay structure and a larger share of the pie. That being said, it is pertinent to ask as to who will ensure that player recruitment is carried out on the basis of merit so that only deserving players, regardless of their family background, get a place in the 32-man squad? This question is extremely relevant seeing as how our cricketing system is notorious for its inability to guard itself against the evil of nepotism when considering players for selection, both domestically and on the international stage.

It is also important to remember that the PCB will inject Rs1.1 billion for the first three years and then pull out their financial support, with the expectation that the provincial associations will become financially sustainable within this period. The private departments, or rather, organisations that owned the teams in the previous setup, have been formally shown the door which could dissuade them from investing in the new cricket system simply because the companies may feel that they will not get the same return in the form of public relations and advertising that they used to previously. This could prove to be worrisome for the cricketing associations who may be looking to partner themselves with such companies in order to become sustainable, profit making entities. If the six domestic cricket associations are unable to do so, this new and improved pay scale could come crashing down along with the domestic structure itself.

Admittedly, the current patron-in-chief of the PCB, Prime Minister Imran Khan has always propagated the introduction of this new domestic structure which draws inspiration from Australia's Sheffield Shield. The Australian structure, which has churned out exceptional cricketing talent over the years, also features six teams, one for each state or province. However, the one glaring question that is yet to be answered is this; can the Australian six team model that caters to a country of 24.6 million people be considered suitable for Pakistan which has a burgeoning population of 220 million and counting?
Facebook Conversations
COMMENTS
Comments are moderated and generally will be posted if they are on-topic and not abusive.
For more information, please see our Comments FAQ