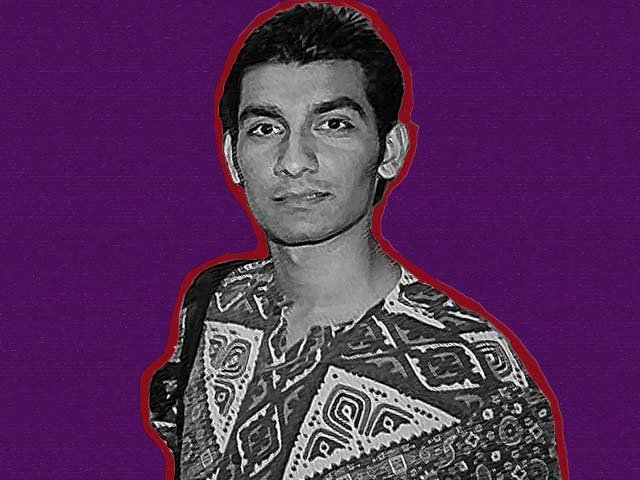 ---
We have failed Junaid Hafeez
In Hafeez's case, it is important to remember that our collective mindset is also to blame
---
Junaid Hafeez, a university lecturer accused of blasphemy, has been sentenced to death by a district and sessions court in Multan. While the verdict has left me deeply disturbed, it is, unfortunately, hardly surprising. Why? Because this is something which has become a routine in such cases. It appears that the blasphemy law has essentially rendered the entire legal structure completely helpless. Nothing demonstrates our collective cowardice and moral depravity better than the manner in which the blasphemy law continues to be implemented in Pakistan.

My mind goes back to one of the first high profile blasphemy cases in 1993, when three Christians, including an 11-year-old child named Salamat Masih, were booked under this law for alleged blasphemy. One of the accused, Manzoor Masih, was killed outside the district and sessions court while leaving a hearing in April, 1994. The other two, Salamat and Rehmat Masih, were injured during the incident. Although they survived the assassination attempt, a few months later both were found guilty by the court and were given a death sentence. Even though Salamat was merely 14-years-old (legally a minor) at the time of the sentence, the court did not show any leniency.

Subsequently, the accused were acquitted by the Lahore High Court, but both Salamat and Rehmat had to flee the country. The decision led to massive outrage from various religious groups and parties, with several speakers openly calling for the two judges responsible for the acquittal to be killed. Two years later, one of the judges, Justice Arif Iqbal Hussain Bhatti, was killed in his chamber. His killer, captured after a year, reportedly said with great pride that he had killed Bhatti because the former had acquitted the two Christians.

That case established a pattern, which has been repeated several times since then. In many instances, after a person is accused of blasphemy (often on fabricated charges aimed at settling personal disputes) and reported to the police, they are taken into custody since blasphemy is considered to be a non-bailable offence. If the case becomes public knowledge and gains traction in the media, religious groups get involved and start pressurising the court and threatening the defence lawyers and those voicing their support for the accused. The most draconian aspect of such cases is that the accused is often presumed to be guilty despite insubstantial evidence. In some cases, the accused is killed before the verdict is even delivered, despite being in police custody, and sometimes his/her lawyers and supporters are also harmed. Usually the lower courts are under immense public pressure and award the death sentence despite weak evidence. Often in high profile cases the higher courts are also under immense pressure and occasionally, like in the Aasia Bibi case, are forced to announce a guilty verdict (the Lahore High Court upheld the verdict against Aasia Bibi before the Supreme Court eventually acquitted her).

Hafeez's case has thus far followed the same pattern. He was a lecturer with progressive views which reportedly irked some religiously minded students belonging to the Islami Jamiat-e-Talaba, a student group linked to the Jamat-i-Islami. He was subsequently accused by them of posting allegedly blasphemous comment on Facebook and for being part of an allegedly blasphemous Facebook group, which resulted in the police registering a case against him in 2013 and arresting him in Multan. Hafeez's case caught the attention of the public, which meant that while some called for him to be freed, many also called for him to be punished. For a year, no lawyer was ready to take on the case. Finally, one courageous individual, Rashid Rehman, chose to defend Hafeez and ended up losing his life because of it. At that moment I knew that Hafeez's fate was sealed and there was no way the lower court would acquit him despite the weak evidence.

However, in Hafeez's case, it is important to remember that our collective mindset is also to blame. Many in this country glorify violence in the name of religion. Let's not forget that many consider Mumtaz Qadri to be a hero and see his grave as a shrine. Let's not forget that mobs have killed individuals suspected of blasphemy before even a case could be registered against them. Hence, repealing the blasphemy law will only be possible if there is a change in mindset. Currently that seems unlikely, as evidenced by the fact that after the verdict against Hafeez, the hashtag "گستاخ_جنیدحفیظ_کوپھانسی_دو" ("Hang the blasphemer Junaid Hafeez") was trending on Twitter in Pakistan.

Given the current atmosphere, what has happened to Hafeez was perhaps inevitable. But this gross injustice has resulted in Pakistan punishing a brilliant young individual who has so much to offer this nation. I had the opportunity to listen to his interview in 2011, in which he talked about his reasons for pursuing literature and theatre instead of continuing his studies at King Edward Medical University. I became teary eyed as I listened to the young man's idealism, passion, and clarity of thought. And how has this nation chosen to reward Hafeez? By presenting him with a death sentence.

But the fight is not over yet and the verdict will be appealed, which is why it is imperative that all of us unite and raise a voice for Hafeez. Let us show that the conscience of our nation is still alive. Additionally, since Hafeez, like me, has also been a Fulbright scholar, I particularly implore my fellow Fulbright community of Pakistan, as well as those across world, to please stand in solidarity with Hafeez. We were all given the Fulbright scholarship to make a difference in our society and I believe this to be a moment where we must collectively demonstrate what our prestigious education has inculcated in us. Hafeez and his family need our support, no matter how long the road to justice may be.
Facebook Conversations
COMMENTS
Comments are moderated and generally will be posted if they are on-topic and not abusive.
For more information, please see our Comments FAQ