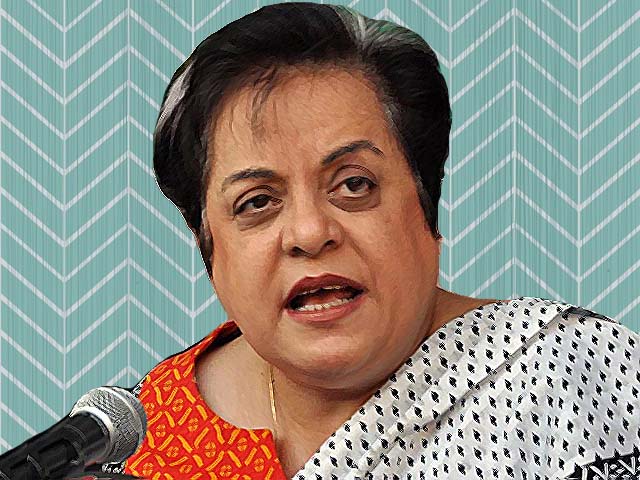 ---
Can Pakistan hold India responsible for religious discrimination?
Discriminatory laws are a relatively new phenomenon in India but have existed in Pakistan for many decades
---
A couple of days ago, the controversial Citizenship (Amendment) Act, 2019 was passed by the Lok Sabha (upper house and the Rajya Sabha (lower house) of the Indian Parliament. Due to the discriminatory and exclusionary nature of the act, the Indian government is getting a lot of heat from the international media. Internally also, India has received and continues to receive flak from the liberal sections of the Indian press, Muslims and from populations of the northeastern states of India, who fear that the aforementioned bill will endanger their indigenous culture and languages.

Several international humanitarian organisations, such as the US Commission on International Religious Freedom (USCIRF), Amnesty International, Human Rights Watch and the United Nations have voiced concerns on the nature of the bill, calling it discriminatory and asking for its review.

Pakistan has also voiced serious concerns, with Prime Minister Imran Khan calling the move a violation of international norms and  part of Modi government's expansionist and fascist agenda. Apart form the PM, Pakistan's Foreign Office and various ministers have also raised serious concerns. An overwhelming number of ordinary Pakistanis also share similar sentiments.

To be honest, all the concerns raised by the Pakistani government are valid as there is no doubt that the Indian state has been progressively making things worse for the Indian Muslims. This bill has come after a number of discriminatory steps against the Muslims of India, including the revocation of Article 370 and the controversial Ayodhya verdict.  What is more worrying is that all these moves seem to be supported by most the Hindu majority.

However, while we as Pakistanis may be factually correct about developments in India, our case is morally weak. This is because Pakistan by no stretch of imagination is itself a fair country for its minorities. We will only have an effective normative case against India if as a society we are better than them. Unfortunately, while we correctly accuse the Indian state, laws and population of mistreatment of minorities, our own record in this regard is by no stretch of imagination commendable.

According to Minority Rights Index, Pakistan ranks as the ninth worst country in the world. Various minorities such as Christians, Hindus, Ahmadis and Shias have been the target of various forms of religious extremism and bigotry. Moreover, like India, Pakistan's minorities are not merely discriminated against by the population but also by the state in the form of several discriminatory laws that are a part of the Constitution of Pakistan. In fact, such laws are a relatively new phenomenon in India and were introduced after Modi's victory in 2014, while in Pakistan these laws have existed for several decades now.

For example, Pakistan's infamous blasphemy laws came into existence during Zia's regime in 1986 and have still not been amended or removed, despite the bloodshed over their implementation. Ironically, these laws were rooted in the religious offences related laws set for the Subcontinent by the British in 1860. While such laws are supposed to apply to all faiths, it is still often argued that they disproportionately target minorities, particularly the Christians and Ahmadis.

With respect to Ahmadis our legal record is perhaps the worst with Pakistan passing legislation to actually declare Ahmadis as non-Muslim in 1974. Not only that, the state introduced several laws that further marginalised the community. According to Ordinance XX promulgated under Zia's regime, Ahmadis are prohibited to even call themselves Muslims and not allowed to even recite Islamic text as prayers.

Recently, I had the opportunity of watching Human Rights Minister Shireen Mazari's interview, during which she initially downplayed the Shia genocide by framing it as sectarian violence.

I have written before also, that deeming the Shia genocide, sectarian conflict trivialises the problem. Back then, I wrote,

"This framing also creates a misconception that this is a two-way conflict which has active Iran-backed Shia involvement in it. While this may be true in Syria and Iraq, the reality is that in Pakistan, there is no conflict, only unidirectional violence against a minority."

Following her remarks on Shias, the minister claimed that Ahmadis, despite being forcefully declared a minority, still enjoy the entire spectrum of political rights in Pakistan, which is completely false. In Pakistan, Ahmadis are the only community who don't have the right to vote in the joint electorate. In 1985, the Zia regime reversed universal voting rights and introduced a system of separate electorates, according to which non-Muslims had to register according to their faith and could only vote for non-Muslim candidates.

This system was obviously discriminatory against the minorities and after decades of protests, the Musharraf regime abolished the same and restored the original joint electorate system but without changing the status of Ahmadis. So while the rest of Pakistan has moved back to a single electoral list, Ahmadis are the only community who still can't vote in a joint electoral system.

The discrimination against minorities such as Ahmadis is not restricted to the laws sanctioned by the state alone but is also rampantly perpetuated by the general population. Let's not forget that several Ahmadi mosques have been attacked, the members of their community have been harassed, and even their graves have been desecrated.  In 2018, an extremely brilliant economist, Atif Mian (an Ahamdi by faith) was forced out of the economic council due to extreme public pressure and to this date, we have not acknowledged our first Nobel Laureate, Dr Abdul Salam for the same reason.

The sad reality is that contrary to what Mazari claims, Ahmadis are not even considered second class citizens. About two days ago, I watched a sickening video where an assistant commissioner got into trouble for merely saying that we should not discriminate against Ahmadis. She had not even called them Muslims but was targeted for merely suggesting that we should be tolerant and kind towards them. She was forced to 'clarify' her stance while being heckled by college boys. The sad reality is that in this country, calling someone an Ahmadi has become a dangerous and yet effective ploy for inflicting political damage.

After seeing her ordeal, especially the way the student spoke to her with a volume of hate in his voice, I seriously wonder what moral ground do we have to lament the treatment of minorities by the Indian state and population. In many ways our behaviour is the same and in some respects, even worse.
Facebook Conversations
COMMENTS
Comments are moderated and generally will be posted if they are on-topic and not abusive.
For more information, please see our Comments FAQ