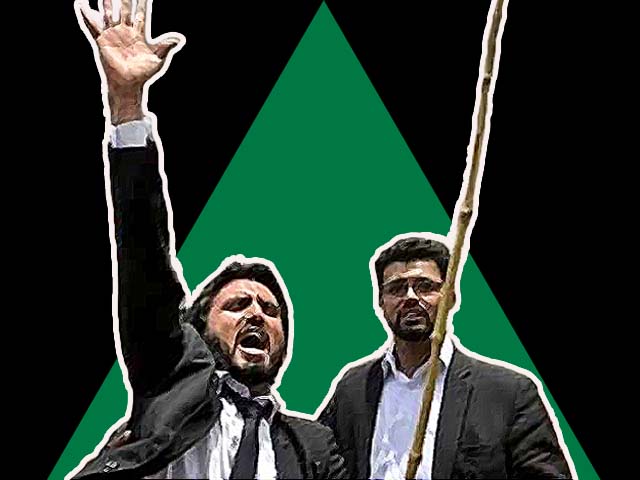 ---
Will Pakistan's lawyers get away with murder?
What made the situation worse was; all of this was happening outside a hospital
---
A lawyer, in essence, is an officer of the law and is therefore, bound by a solemn duty to adhere to a strict set of standards and ethics defined by the canon of professional conduct and etiquette of advocates. Additionally, lawyers are also expected to follow the rules and guidelines that are mentioned in the legal practitioners' and bar councils' rules. In short, they are that expected to exhibit behaviour congruent with someone who has been designated to uphold and protect the rule of law.

However, I admit with a heavy heart that the actions of the legal fraternity on the 11th of December 2019, at the Punjab Institute of Cardiology were utterly inappropriate and should receive widespread condemnation. Not only did they engage in rampant vandalism, they also exhibited extremely violent behaviour. Fire-arms were discharged, property was damaged, cars were burnt and people were manhandled. What made the situation worse was; all of this was happening outside a hospital. Due to the chaos, at least three patients lost their lives. All these actions constitute offences which are punishable under the Pakistan Penal Code 1860 against which an FIR can be lodged against those who were involved.

I will not hesitate to lay the entire blame of this disgraceful incident on the Punjab Bar Council, which as a provincial bar council in Pakistan primarily serves as a gateway into the legal fraternity. However, they have miserably failed to perform the duties for which they were actually formed.

The provincial bar council's disciplinary committees are empowered under the legal practitioners' and bar councils' rules to hear any complaint registered against any advocate who is a member of their council. If he or she is found guilty of professional or general misconduct, the bar council can award a wide variety of punishments by virtue of section 41 of the aforementioned act. These punishments include, but are not limited to, suspension, removal from practice, an order to pay a defined amount of compensation, fine or penalty. However, in spite of all its powers, the so-called disciplinary committees of the provincial bar councils have rarely ever performed their duties diligently. Instead, it has usually given undue leeway to its members in situations where it was required to play a corrective role.

Fake lawyers are often heavily involved when lawyers are seen behaving rowdily. I am not suggesting that the entirety of this supposed 'protest' consisted of fake lawyers, but their involvement cannot be denied.

Section 58 of the legal practitioners' and bar councils' act 1973 specifically states that

"Any person who is not an advocate and practices the profession of law or any person who is not entitled under this Act to practice in the Supreme Court, a High Court or any other Court or Tribunal subordinate thereto practices before the said Court or Tribunal shall be punished with imprisonment for a term which may extend to three years, or with fine up to fifty thousand rupees, or with both. "

In 2018, a lengthy verification process from the Higher Education Commission (HEC) of Pakistan showed that over 200 hundred lawyers had fake LLB degrees. These fake lawyers are incapable of adequately representing clients, simply because they do not possess the educational and legal prowess to do so. However, provincial bar councils still granted licenses to them to practice at lower courts and in some instances at Pakistan's high courts. This clearly shows that there is no proper verification process for licenses and degrees at the bar council.

Provisional bar councils in Pakistan must urgently form committees to identify and take legal action against lawyers with fake or unverified degrees.

Finally, rule 134 of the legal practitioners and bar councils act 1973 states that




"It is a duty of every advocate to uphold, at all times, the dignity and high standing of his profession as well as his own dignity and high standing as a member thereof."




Lawyers are the officers of the courts and are expected to maintain the dignity of the legal profession, not make a mockery of it by dancing on top of burning police mobiles. Therefore, such individuals should be weeded out from the legal community.