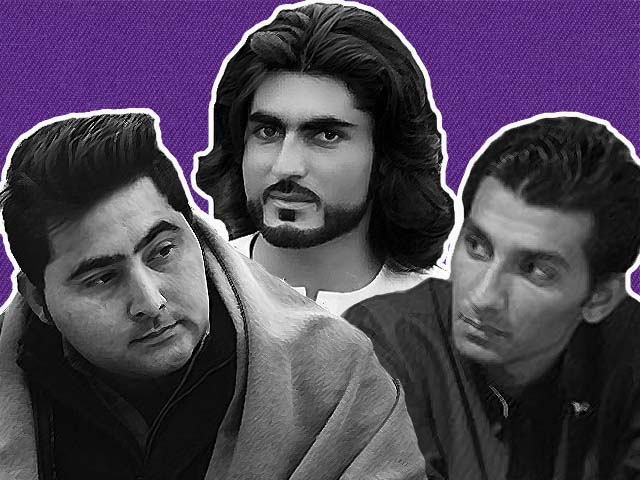 ---
Basic human rights still considered a privilege by the Pakistani state
Notorious blasphemy laws continue to be used as a mechanism to victimise minorities and dissenting voices
---
The 10th of December is celebrated annually as International Human Rights Day to highlight the importance of safeguarding civil liberties across the globe. It was on this day, in 1948, when the United Nations General Assembly adopted the Universal Declaration of Human Rights, a document that sought to protect basic freedoms of the world's population. Today marks the 71st anniversary of the same.

This year's theme is "youth standing up for human rights" which seeks to highlight the innovative mediums through which today's youth is raising awareness regarding pressing civil liberty issues.

 Human Rights Day – A brief history

After World War II, it was apparent that the League of Nations was a shambolic organisation which had little power. Therefore, it was disbanded and its powers were transferred to the newly formed United Nations. Afterwards, the powers that be felt the need to codify basic freedoms and civil liberties in the form of a charter. This decision was taken in light of the horrific events that had taken place in the war between 1939 and 1945. The task of devising a draft for the UN resolution was given to an 18 member committee, which consisted of officials from various countries and different socio-political backgrounds.

On December 10, 1948, the resolution for Human rights was presented in the General Assembly of the United Nations. At that time, the United Nations had 58 members out of which 48 nations, including Pakistan, India, and China voted in favour of the resolution.

A glimpse of the human rights situation in Pakistan

Pakistan, as one of the first signatories of the Universal Human Rights Declaration, was expected to ensure that civil liberties were protected within its borders. The recent creation of a dedicated Federal Ministry of Human Rights would suggest that the government is taking the issue quite seriously.

However, upon closer inspection, the picture is not as rosy.  In the year 2019, enforced disappearances of citizens continued despite the constant outcry from the civil society and sections of the press. According to Amnesty International, the Commission of Inquiry on Enforced Disappearances (COIED) had 2178 pending and unresolved cases at the beginning of this year. The crackdown against the Pashtun Tahafuz Movement (PTM) resulted in many enforced disappearances as well. The same can be said for Balochistan too,  although it is difficult to ascertain how many people were picked up, simply because the media is not allowed to cover such incidents.

Minorities also continued to struggle for survival this year. The Shia Hazara community was once again targeted in August when a bomb exploded in a busy market and took the lives of at least two Hazaras, injuring several others. Furthermore, our nation still hasn't grown tired of its favourite past-time; persecuting the Ahmedi community, to the extent where some landlords will not even rent to Ahmedis and display prominent signs banning the same. There are also unconfirmed reports of Ahmedi places of worship being targeted in Punjab throughout the year.

However, the persecution of minorities based on religion doesn't end there. Similar to preceding years, forcible conversions and subsequent marriages of Hindu women to Muslim men continued. Instead of treating this issue like the epidemic that it is, some notables like Orya Maqbool Jan, spin this as 'infidels' marrying Muslim men of their own free will, either because they have 'seen the error of their ways and come to the light' by accepting Islam or, fallen head-over-heels in love with a Muslim man. However, even if we are to blindly accept this narrative as true, it does not change the fact that most of these 'women' are actually underage girls. 

The notorious blasphemy laws of the country continue to be used as a mechanism to victimise minorities and dissenting voices. Professor Junaid Hafeez, a lecturer at Bahadin Zakriya University, who was arrested in the year 2013 for alleged blasphemy, is still behind bars, awaiting justice. This year has also seen a rise in extra-judicial killings. The horrific Sahiwal massacre, where four innocent people were killed by the Counter-Terrorism Department based on incorrect information provided to them, was a poignant reminder of the lack of accountability of our law enforcement agencies.

The Kharqamar incident is another example where PTM protestors were allegedly killed by the firing of military personnel. Rao Anwar, the ex-cop murderer of Naqeeb-Ullah-Mahsood continued to enjoy State patronage. On the other hand, Iqbal Lala, the father of slain Mashal Khan who was lynched by a mob, was booked on sedition charges for participating in the student solidarity march.

If you were hoping that the situation would be slightly better with regards to freedom of press, prepare to be disappointed. The state continued to impose curbs on the journalists that did not play along with the government's narrative. The Pakistan Electronic Media Authority (PEMRA) went as far as allegedly directing TV channels to not air the speeches of certain opposition leaders. A few days back, the Islamabad office of a leading English newspaper was laid siege to by an angry mob apparently due to a story that alluded to the London Bridge attacker's Pakistani descent. In October this year, the Asia Program Coordinator for the Committee to Protect Journalists (CPJ), Steven Butler was deported from Pakistan upon his arrival. Ironically, Butler was coming to attend the Asma Jahangir roadmap for human rights in Pakistan conference.

The reason behind Pakistan's deteriorating state of human rights

Instead of protecting civil liberties, the Pakistani state tries to find innovative ways of curbing freedom of expression and subverting the basic rights of its citizens. For instance, a new media regulatory authority is being proposed, one which will have overarching powers over all sources of media. Some religious seminaries have become breeding grounds of hateful vitriol and violence against minorities. Our textbooks, which glorify war-mongers and preach divisiveness, are no better. In short, our education system instills intolerance and the results are plain for all to see.

A sizeable chunk of the population treats women as second class citizens, citing erroneous social and religious dogma as sufficient reasoning to do so.  Our deeply patriarchal society considers women as tools meant to rear children, look after the household and satisfy the whims of men.

I believe that most non-government organisations (NGOs) are indirectly complicit in the human rights pandemic because they are primarily interested in conducting photo sessions and seminars in five-star hotels to highlight the plight of the downtrodden to obtain additional funds from donors. As a result, there are only a few sane voices amongst the general public and press. Unfortunately, there are often drowned out by the common riff-raff or subverted by government agencies.

In summation, although Pakistan has produced great humanitarians like the late Asma Jahangir, Late Abdul Sattar Edhi and IA Rahman, the struggle for protection of human rights has always been an uphill battle in Pakistan.
Facebook Conversations
COMMENTS
Comments are moderated and generally will be posted if they are on-topic and not abusive.
For more information, please see our Comments FAQ