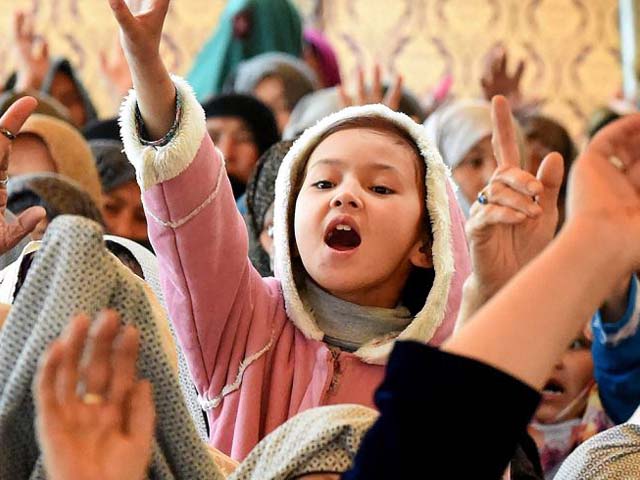 ---
Why does Balochistan have a dearth of trained psychotherapists?
A lack of existing infrastructure has made mental health outreach very difficult in Balochistan/
---
It was an uneventful day at work when I got a query from an acquaintance asking for a psychotherapist or clinical psychologist in Quetta. I asked everyone I knew in connection to this and exhausted all my options only to find out that there were no practicing psychotherapists or clinical psychologists in the region. It came as a shock to me, after all, why did this major city of Balochistan not have a single clinical psychologist? And what about the rest of the province? 


Years passed and somehow this notion remained trapped in my mind, and the requirement for referrals for Balochistan based therapists never declined. While giving monthly free mental health awareness talks to an audience sipping expensive coffee in a posh cafe in Islamabad, it occurred to me that my outreach had failed to reach many areas of the country where it was needed the most. As a mental health professional, this became an issue of great concern for me. Since reaching out to a number of individuals and organisations in Balochistan had not yielded any results, I turned to social media in an attempt to gauge whether Balochistan had any practicing psychotherapists or clinical psychologists.


No therapist as I know, people who are clinical psychologists prefer teaching at universities and don't do therapy.

— 'Tis Craziness (@AnqaGharshin) October 7, 2019
I know for sure that in Loralai, there isn't a single therapist. In Gawadar there isn't any. A student of mine from Quetta told me that nobody got any training that is required to become a therapist, and most lecturers have done Masters in Psychology with no background training

— Zaofishan (@Zaofishan) October 7, 2019


A friend of mine, who would like to remain anonymous, studied at the University of Balochistan and migrated to Islamabad after the sectarian violence erupted in Quetta. According to them, mental health practitioners have safety concerns in Balochistan and therefore hesitate to go there and train psychology graduates on a regular basis. Also, those students who can afford to pursue higher training and a degree in psychology find it futile as there is no infrastructure in their region which can help sustain their practice. Instead, they opt to become qualified enough so as to become eligible for public service jobs and university lectureship.

Yasmin Jogeazai, who pursued her degree in psychology from Islamabad, currently works as a lecturer at a university in Quetta. She informed me that,

"There is a psychiatrist who struggled a lot with the system and tried his best to establish a separate institute for mental health at a renowned hospital in Quetta, but to no avail. The Balochistan Institute of Psychiatry has a couple of psychiatrists and psychology graduates, but sadly the psychologists are not trained in counselling or psychotherapy. Even when the government announced a vacancy for the post of a clinical psychologist it was never filled since nobody had the required training."

Jogeazai is one of those few people who through her institute, the Balochistan Institute of Psychiatry, got the opportunity to be trained in Eye Movement Desensitisation and Reprocessing (EMDR) therapy. But, unfortunately, there is no prevalent system in Quetta which can help her run a practice in her area of expertise. Therefore, she cannot quit lectureship and start a full time or even part-time practice.

While talking to me on social media, people mentioned how there was a dire need for therapists in Balochistan since many indivduals in the province suffer from post traumatic stress disorder (PTSD). They also spoke about how the concept of seeking mental health guidance is a foreign notion for many people in the province. I have been informed that those people who are in need of psychotherapists or clinical psychologists have to go to Sindh or Punjab. I was informed by another source that,

"We need therapists because PTSD and other psychological disorders, due to stress and hopelessness, are very common."

Mir Behram Lehri, president of the Balochistan Psychological Association (BPA) has been working in the field since 2005 and has a couple of trained psychologists working with him as well. BPA marked Mental Health Day by giving seminars on stress management and suicide, but these services largely slip by unnoticed. Lehri told me,

"Due to no projection at the government and private level, we cannot do much."
Today's meeting chaired by Mir Behram Khan Lehri [President] discuss the celebration of World Mental Health day on 10th October in Quetta.@BehramLehri @MengalSiddiq @DeathLoyal @ARazzaqRind @sajjadAhmedbalo @mmaeemsum @Changez20751181
@LoveBizenjo @InayatSARPHARRA pic.twitter.com/9ysgVflPtu

— Balochistan Psychologists' Association (@BalochistanPsy1) September 14, 2019


Every one in 20 clients that I see is from Balochistan, and they only have access to me because they study here or decide to move to Punjab during their winter vacations due to the weather. What would they have done if they didn't have this opportunity? The cases that I see are severe, and mostly based on trauma, hopelessness, and anxiety. I have seen a number of people from Balochistan affected by different forms of violence which have resulted in trauma as a consequence. For instance, I saw a young student once whose parents were killed in a blast, in an act of sectarian violence, that happened a decade ago. Another person went through childhood trauma due to extreme poverty.

I have seen a number of young people from Balochistan talk about never wanting to go back to their localities due to a lack of basic facilities, and other socio-political factors. One of my patients from Balochistan told me,

"It is stressful to live in fear. It is stressful to be constantly seen with suspicion when I am in my hometown and even when I am not. Where should I go in order to feel that I belong?"

Another person in their late teens, who was battling social anxiety, told me,

"I have been here in Rawalpindi for the last four years. Do you know that I did not talk to a single classmate of mine in these four years? I constantly thought that I am different from them, my accent is different, and my lifestyle is different. I don't think that I can fit in here, but I do not want to go back either."

I have been working on a plan in my capacity, along with Jogeazai, to help improve the provision of mental health facilities in Balochistan since the region is in desperate need of psychotherapists and clinical psychologists. But, if the state fails to take initiative in this regard, the lack of existing infrastructure will continue to make mental health outreach very difficult in Balochistan.