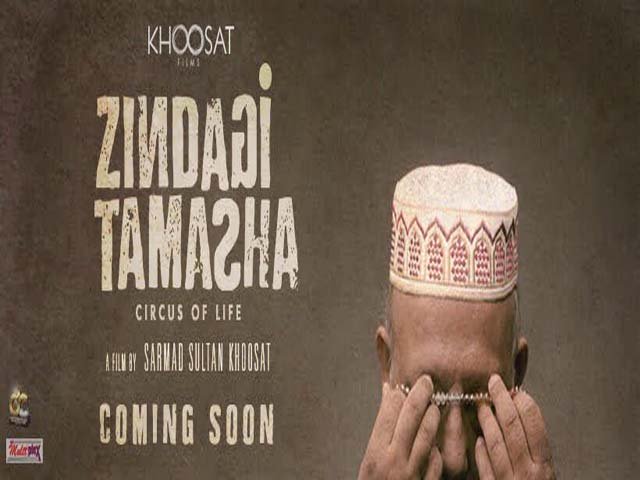 ---
Will Zindagi Tamasha dig deep into the intolerance in our society?
The movie will perhaps force us to ask questions about topics usually reserved for the back pages of a newspaper
---
The trailer launch of Sarmad Khoosat's film, Zindagi Tamasha was held at Olo Junction, Lahore. Despite Khoosat's name, the event was not peppered with photographers and screaming fans. The lack of glitz and glam on the red carpet did oddly pay homage to a cinematic piece based on the tragedy of life in Pakistan. Would the event look similar if the trailer being launched was for Humayun Saeed's Jawani Phir Nahi Ani 3? Probably not. The people who believe in substance over glamour are often faced with low key receptions.


Khoosat gave his two cents on the matter,

"Commercial success does matter. A film such as this should not be labelled as art house cinema or for a limited audience. It is for everyone and a lot of heart has gone into making it. We need to keep making strong content films, only then people will accept them."

Zindagi Tamasha's trailer does not reveal any major plot points from the film but effectively outlines the basic premise of the film. The story revolves around a naat-khwan named Rahat Khawaja, played by Arif Hassan, and a viral video of him which leads to backlash and ostracisation, both for him and his family.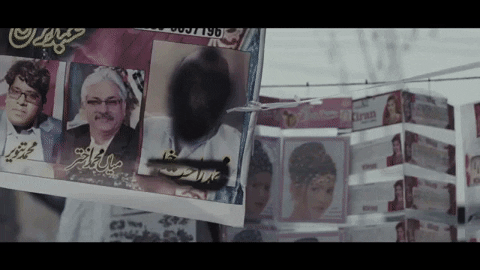 The trailer starts off with Khawaja apologising for a crime unknown to the viewer, followed by a quick round up of events that may have led the protagonist to that very point. Apart from a few subtle hints towards Khawaja perhaps harbouring empathy for the transgender community, the exact content of the video or the crime never comes to the forefront.

Hassan chuckled when I asked him about his unconventional getup that helped him transform into someone who looked nothing like him. I drew a comparison with Pankaj Kapur, who sported a similar look in Maqbool and later in Matru Ki Bijli Ka Mandola. Hassan laughed in his warm and affable style, standing on the red carpet, the real one not a proverbial one,

"Is comparison se Pankaj Sahab naraz na hojayen." (I hope this comparison does not upset Pankaj Kapur).


There is a timeless quality about the setting of the film. It is very Lahore, but looking at the trailer, you cannot decide which period it is. It could be Lahore from the noughties or Lahore at present, only differentiated due to the use of YouTube and smartphones.

The feel is astoundingly good; dreamy and textured with powerfully understated images that refuse to fade away. A very subdued Eman Suleman plays Khawaja's daughter Sadaf and perhaps the most subtle yet jarring way to depict a fracture in their bond was to have them sit in the same frame without looking at each other. Another scene shows a very lonely Hassan sitting on the side of the road lost in his own thoughts.

I found Sadaf's character as intriguing as Khawaja's, as she navigates the sudden uncertainty and shame that the video brings to their lives. The character looks visibly shaken, a far contrast from the girl that was happily taking pictures on what seemed to be a scene from her engagement. When asked about why she decided to act for this movie in particular, Suleman said,

"I don't want to undermine anyone's work but I also know I don't belong to the cinema where I don't believe in the content. I would like my work to be more meaningful than mere songs and dancing."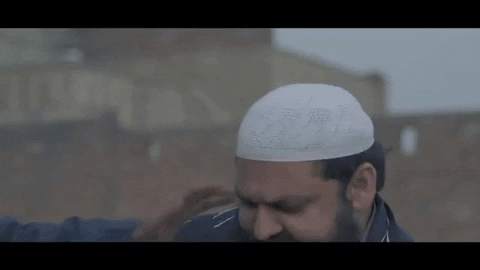 And that is just what the trailer promises the movie will be. It is a hard look at the intolerance in society, perhaps forcing us to ask the haunting questions we usually turn a blind eye to. The movie aims to bring to the forefront a topic that is usually reserved for the fourth or fifth page of a newspaper. One is forced to ask, whether such topics warrant a feature length film. Zindagi Tamasha if nothing else says that they do. It seems to be a valid social commentary on naya Pakistan and the rampant intolerance in society.

The film is set to debut at the Busan Film Festival Korea, the largest film festival of Asia, in the first week of October. It will release in Pakistan in the third week of January 2020. I cannot wait to watch it, hoping it to be as good as the trailer suggests.