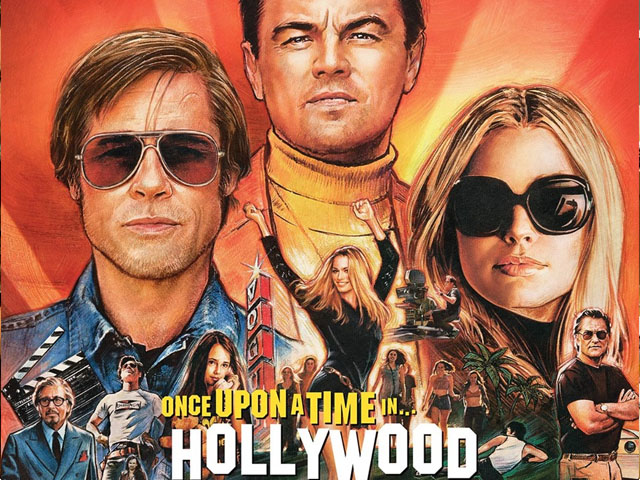 ---
Once Upon A Time in Hollywood: an immaculate love letter to cinema
Richardson's cinematography and Tarantino's superb craft weave an extravagant setting with artful meticulousness.
---
A modern fairy tale tribute and homage to the golden era of Hollywood's final moments, Once Upon a Time in Hollywood is set in the tumultuous summer of Los Angeles in 1969 and loosely revolves around the notorious incident of  the Manson family murders. Written and directed by Quentin Tarantino, the film stars Leonardo DiCaprio, Brad Pitt and Margot Robbie.


The role of the hero, Rick Dalton, is played by DiCaprio while Pitt plays Cliff Booth, the former's longtime stunt double and devoted friend. Rick, once a prominent star of the cowboy series, still harbours aspirations to play the hero despite his fading screen career, and Cliff has now started driving for a living since his work prospects have withered.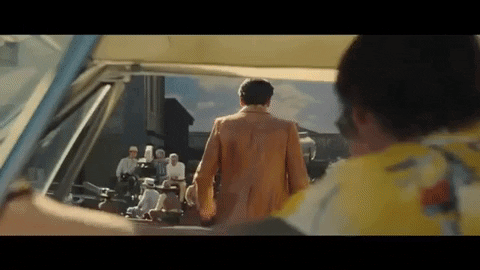 During all of this, actress Sharon Tate ( Robbie) and her husband Roman Polanski (Rafal Zawierucha) move in to the house next to Rick's on Cielo Drive. Polanski is the next big thing in Hollywood who is enjoying the success of his film, Rosemary's Baby, while his feisty wife is pregnant with their first child. As Rick watches covetously from his window, they drive off to parties in their sports car quite often. From hanging out with the likes of Steve McQueen and attending A-list parties, their lives take a terrible turn.

An elegiac tale, the film is a blend of facts and fiction and has two main narratives running on parallel tracks, intertwining fatefully.

Somewhere in the Hollywood hills is the Charlie Manson cult, the group responsible for brutally murdering Sharon and four of her friends. Things take a shocking turn when Rick and Cliff cross paths with the Manson cult. The worlds of reality and fiction collide.

Meandering yet captivating, this intense and poignant ode brings together distinct elements with absolutely staggering special effects, radiant sets, costumes and locales silhouetted against the bygone age of television and films.




One of the most competent filmmakers of all times, Tarantino returns with another exhilarating and endearing cinematic masterpiece that manages to capture and create the magic of old-age Hollywood with accurate images, techniques, skills and music. Robert Richardson's splendid cinematography and Tarantino's superb craft weave an extravagant setting with artful meticulousness. This grandiosity imbues the Tinsel Town of the 1960s so breathtakingly that the audiences are right away transported into the fantasy, history and drama of the golden age's zeitgeist. Moreover, the soundtrack of the film is as provocative as its impeccable screenplay.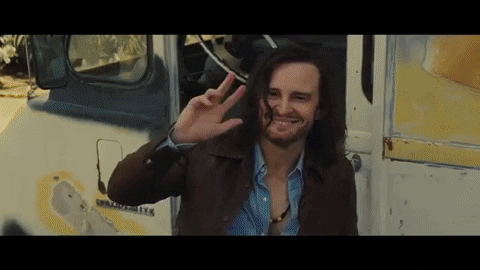 DiCaprio and Pitt share an outstanding chemistry as evident from Rick and Cliff's top-notch performances. DiCaprio, in particular, is phenomenal in displaying Rick's vulnerability, passion and insecurities. The bromance and genuine camaraderie, augmented by the fact that it's played by the living legends of Hollywood, is quite obvious to the audience. DiCaprio and Pitt grab you by the throat right from the get-go and hurtle you through the superficial, crazy and flawed world of Hollywood.




As far as Robbie is concerned, there is a lack of meaty dialogues and screen-time despite depicting a real life character. However, her portrayal of Sharon leaves a lasting impression.




The film has generated multiple controversies and has been in the news for several reasons. Certain parts have been quite critical considering Tarantino's treatment of women in his movies. Moreover, there has been criticism going around regarding Bruce Lee's depiction in the movie. Lee's fictionalised version has been slammed and called 'somewhat racist'.




Another controversy has stemmed from how casually and unabashedly the historical events have been rewritten utilising a lot of creative liberty. The real incident of Sharon Tate's murder is flipped. However, in my opinion, the Manson family murders are symbolic and have been metaphorically used to mark the end of the classical era.

Regardless of the film centering heavily on Tarantino's direction, it is a moving journey with subtle emotional undertones. A wistful, warm and nostalgic fable, the star-studded film is drawn with a fine palette of hues as the story line, execution and overall ambiance promises a white-knuckle ride of an engrossing experience for cinephiles. There is dream and reality, blood and violence, horror and melancholy, comedy and drama, affection and companionship, fantasy and pathos. A love letter to cinema, the film is a wholesome package. Immaculately framed and edited, brilliantly written, tartly amusing, Tarantino's ninth film, and supposedly his penultimate, will not disappoint his fans and is definitely worth watching.