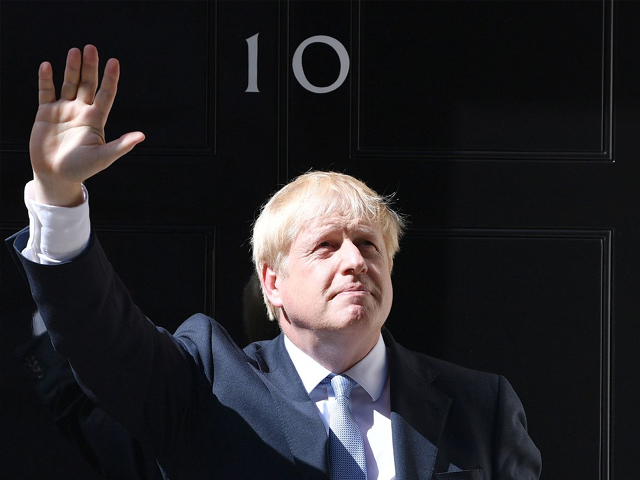 ---
Can Boris Johnson be Britain's saviour?
The road ahead is fraught with obstacles and we are about to see a wave of resignations, protests, tough negotiations.
---
Boris Johnson's election to the premiership of the United Kingdom (UK) is a very peculiar exercise in democracy. Not only does the Conservative Party not command a solid majority in the House of Commons, but the electorate which appointed Johnson as prime minister consists of over 90,000 Conservative Party members that are far to the right of the average UK citizen.

To add to this furore, we had Sir Alan Duncan pre-resigning from Johnson's government and one can only expect a swathe of further resignations to come, further cutting the Conservative's majority in parliament.


Thank you all for the incredible honour you have done me. The time for campaigning is over and the time for work begins to unite our country and party, deliver Brexit and defeat Corbyn. I will work flat out to repay your confidence

— Boris Johnson (@BorisJohnson) July 23, 2019


Johnson is not difficult to understand. Since his days at Eton, he has been all consumed in his quest for power, grandeur and acclaim. One could make the comment that all politicians suffer from some affliction of narcissism, but you would struggle to find a politician who adores himself more than Johnson. As a child, he proclaimed he wanted to be "king of the world" and throughout his career he has stumbled onward from scandal to success with an unyielding ambition.

In honesty, it's difficult not to find some admiration for just how far he has gotten despite a string of career threatening scandals. He had once agreed to physically assault a journalist at the behest of a friend, he's had a string of affairs and illegitimate children, he rugby tackled a teenager to the ground, and he even described Barack Obama as a "part-Kenyan" with an "ancestral dislike of the British". So for him to now enter 10 Downing Street is nothing short of remarkable.

But in many ways Boris provides comfort to the Tory membership. As he himself admits, he has modelled his clumsy persona after Winston Churchill. His scruffy hair, bumbling prose and multi-syllabled vocabulary is some sort of perverse tribute to the, erroneously termed, 'good old days'. Britain is currently knee-deep in an identity crisis and the particular strand of voters who elected Johnson are over-ridden with nostalgia for a by-gone era. In many ways, the same forces that led to Brexit have propelled Johnson to Downing street. His Eton education, his Oxford degree, his casual racism all provide a safety blanket with which the Tory party can shroud themselves, quivering away from the realities of a 21st century Britain. A country that no longer rules the waves has made it impossible for the young to buy a house and where the famous National Health Service (NHS) is wheezing its last breaths.

Among Johnson's cabinet members there are fresh faces and an ostensibly diverse batch of new ideas. However, what lurks beneath the surface is a lot more sinister. The elevation of Dominic Cummings to the position of Special Adviser is alarming. Cummings was the mastermind behind the 2016 Leave Campaign and his questionable tactics are essentially the primary cause for Britain's Brexit trajectory. Cummings has been found in contempt of parliament and has railed against what he views as a alliance of the establishment. This sort of anti-establishment figure will no doubt lead the UK further away from the stability it was once renowned for.

Johnson has also taken great pride in appointing Sajid Javid and Priti Patel as the finance minister and home secretary respectively, calling his cabinet the "most diverse ever". One should not shy away from praising Javid and Patel's ascent in a visibly xenophobic Conservative Party, but one should also not shy away from highlighting how unrepresentative of their 'diverse' backgrounds these individuals are. Javid has continuously complained about the intrinsic problems within the Islamic faith and in Pakistan's culture as well. In fact, he went as far as to praise Nigel Farage in a recent speech he gave about migration. Similarly, Patel has continuously advocated for a much tougher asylum and immigration system, not realising that the system she advocates would have disqualified her own family from entering the UK.

But this cabinet is what Johnson has always represented: smoke and mirrors. During his time at Oxford, his election to the presidency of the Oxford Union serves as a useful metaphor for what has transpired in his political career. He lost his first election running on a conservative platform so, magically, he became a social democrat overnight and managed to garner the support needed to win. However, frankly, deceit is sadly not enough to disqualify him from being prime minister. If this was the case, we would cease to have a political class. However, what should be enough to disqualify him is his rampant and unabashed incompetence. The highest post he has held prior to premiership is that of foreign secretary, but his two years in the role are seen to have been downright damaging for Britain's international reputation. Not only was he caught reciting a racist poem at a temple in Myanmar, embarrassed for remarks he made about America in front of John Kerry, but when it came down to it, he failed to further Britain's interests in any tangible way. This was damaging since it came at a time when Britain should have been consolidating friendships left, right and centre in the wake of the vote.


Congratulations to Boris Johnson on becoming the new Prime Minister of the United Kingdom. He will be great!

— Donald J. Trump (@realDonaldTrump) July 23, 2019


Now if the case against Johnson is not robust enough, let us remember that you are judged by the company you keep. The fact that Donald Trump, in one fell swoop, congratulated Johnson and willed him on to work with Farage is enough to know that this man is just a meagre shadow of his American counterpart. When you ask the question about what Johnson stands for, it is hard to come up with any answer apart from himself. The road ahead is fraught with obstacles and we are about to see a wave of resignations, protests and tough negotiations. But if Johnson has his way and drags the UK out of Europe in October, the very unity of the country will be at stake.