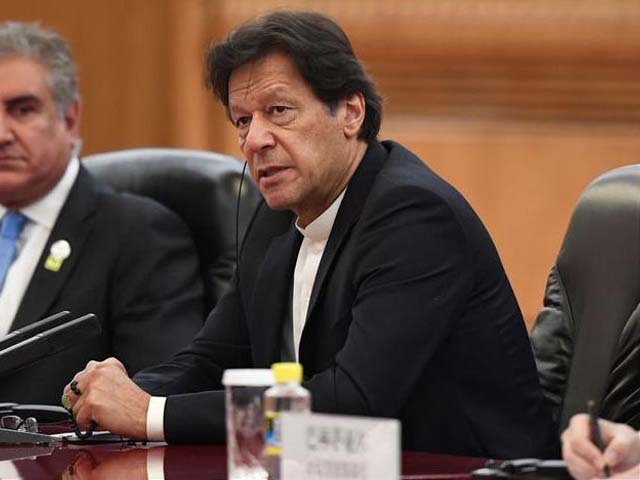 ---
Imran Khan is holding everyone accountable, but who will hold him and PTI accountable?
Is FBR, NAB willing to question Imran on the acquisition of possessions and assets? Or if he's paying his due taxes?
---
As part of the ongoing 'Benami' drive, jump-started by Imran Khan and zealously being carried on by the Federal Board of Revenue (FBR), assets belonging to several influential bigwigs have been exposed. Be it Nawaz Sharif's possessions, Asif Ali Zardari's Omni Group or the illegal properties owned by other leaders, the authorities are probing into the slightest indication of ill-gotten wealth as ordered by PM Imran.

In addition to this, bank accounts holding exorbitant amounts are under investigation too. Meanwhile, the salaried class is bearing the brunt in the form of numerous taxes and levies, placed on their property, vehicles and other goods. But an important question no one seems to be asking is, do the same standards apply to the prime minister as well?

Imran owns assets worth Rs108.236 million, excluding the Bani Gala residence as per the Election Commission of Pakistan (ECP). Moreover, the prime minister has a six-kanal and a 16-marla land in Bani Gala worth Rs5 million, a house built on 10-marla in Sheikhupura, a 2,609-kanal land in Bhakkar, and four different lands of eight acres each in various cities. Is the FBR or the National Accountability Bureau (NAB) willing to question Imran on the acquisition of these possessions? Or whether he is paying the due taxes on his properties?

Apart from Imran, Pakistan Tehreek-e-Insaf's (PTI) Azam Swati is the richest senator in the country, with assets worth over Rs1.85 billion, according to the ECP. There are also talks of thousands of kanals of property belonging to Jahangir Tareen – another big shot belonging to the PTI.

Imran won his elections with accountability as his party's rallying cry. But one year down the road, the accountability not only seems to be limited to his political opponents but is being used as a tool to take the competition out. Accountability that isn't applied across the board can never be effective.

Ideally, the ongoing accountability drive against tax evasion, corruption, undeclared assets should have started from the ruling party itself. But instead, the government members have been given a clean chit. Is this the 'Naya Pakistan' Imran promised where the people in the government are exempt from being answerable about their wealth? A Pakistan where one can get away with illegal acquisition if you happen to be a part of the government, while the opposition members are on the receiving end of brutal and uncompromising accountability?

What's interesting is that PTI has a lot to lose since its voter base is unlike that of the Pakistan People's Party (PPP) or Pakistan Muslim League-Nawaz (PML-N) – largely underprivileged and illiterate people whose vote can be bought easily. PTI's voters largely comprise of enlightened and intellectually capable Pakistanis, most of whom are youngsters. Its politically 'woke' voters will surely praise it for its stand against the corrupt elite but won't spare it for not taking decisive action against those within the party. Add to that the government's massively unpopular tax-related decisions leading to a surge in inflation and you get a large voter base desperate to vote PTI out.

The longer Imran waits to hold his own party and himself accountable, the stronger corrupt elements within PTI's circles will become. Confident that no action will be taken against them as long as they are part of the party, current members of the government have the potential to resort to the same plunder as the previous governments did.

Moreover, this blatant contradiction in the application of accountability standards will also pave the way for the opposition to incite its supporters lending credence to its claims. For instance, Maryam Nawaz can spark a new anti-government wave by winning the lost PML-N supporters and fuelling up the existing ones with her typical rhetoric of revenge politics.

If the current government wants to eliminate corruption and sustain accountability in the long run, they must start with themselves and offer their properties to be investigated by the authorities. The public's confidence in the accountability drive can only be regained through submission to law, and any concerns put forth by the opposition can also be quashed.
Facebook Conversations
COMMENTS
Comments are moderated and generally will be posted if they are on-topic and not abusive.
For more information, please see our Comments FAQ