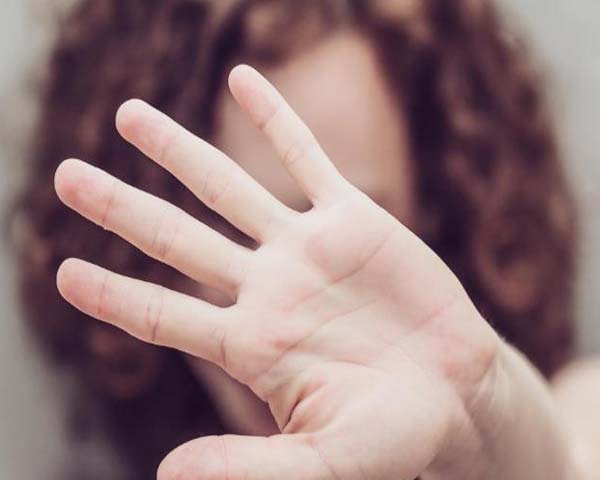 ---
#TherapistDiaries: Understanding genophobia, the fear of physical intimacy
"Would you believe that a woman in her 30s like me has never been intimate with her husband? Because she's afraid?"
---
Almost a decade ago, I heard a story about a villager that stuck with me for quite a while. I was in my sophomore year of my psychology degree back then, and my novice brain was quite struck by the story of a teenage villager who screamed at the top of her lungs every time her husband tried to touch her. She had been married for four months, but due to her reactions, no physical intimacy had been initiated.

Initially, the mother-in-law and the women of the house laughed it off, terming it as mere shyness, even though the girl's entire body would shake and tremble for hours and it looked like she had endured a disaster. After a few attempts at physical intimacy, the husband did not use any kind of force to coerce her into the act.

Assuming the girl screamed because she didn't like her husband, she would be questioned about why she had agreed to the marriage in the first place. She claimed that she loved her husband and enjoyed spending time with him, but not the physical intimacy. She claimed that no one had neither explained nor prepared her for this and hence she was clueless about this aspect of a marriage.

According to her:

"I thought that marriage was what I saw in the Star Plus soaps; wearing cool clothes, dining out, doing shopping and such things. My first night was the most terrorising experience of my life and I hate how nobody informed me about this."

Our professors assessed her and concluded that there was no form of asexuality or intellectual disability present; she was simply not prepared.

Marriage holds a lot of importance in a patriarchal society like ours, more than it should. Our entire lives and career choices revolve around marriage. A lot of people, particularly women, are forced to give up their identity, life goals and dreams, just to be married by a particular age. Considering all this then, it is quite ironic how sex education is not provided to people before getting married, neither is there any demand for pre-marriage counselling in the country.

In my clinical practice, I have come across the dire consequences of lack of awareness and sex education. Fear of physical intimacy, or genophobia, is a commonly occurring phenomenon that I have observed during my practice. There are a lot of women who have this phobia in such extreme forms that it inhibits them from consummating any or most form of physical intimacy through the entirety of their marriage.

A senior of mine once narrated a genophobia case to me. Dr Niazi* was an established medical doctor who had been working in the field for a very long time. She had been married for over a decade and disclosed to my colleague the reason for her frequent absences from work and distress. She was on the verge of getting divorced and quite contrary to everyone's belief, not having any children was not the root cause of it.

"Would you believe me if I tell you that an accomplished female doctor like me, a mature woman in her late 30s, has never been physically intimate with her husband? Because I'm so afraid?"

She further added that despite of every possible cooperation on part of her husband, she was unable to let go of this fear.

Similarly, Miss Sheikh, a girl in her mid-20s, encountered the fear even before getting married. She had three different surgical procedures done in her life for various illnesses and yet she believed that physical intimacy would be more horrific than that. In this case too, the husband was extremely supportive.

However, there are many cases in which the spouse is unable to understand the situation and marital rape becomes a norm as we are neither culturally sensitive to consent nor very aware of this phobia. There are a lot of instances when patients have a hard time coming to terms with being diagnosed with such a condition, or that such a condition even exists.

Even when the husbands are understanding and not forceful, they do fail to identify this as what it is: a form of anxiety disorder. Couples believe there is no solution for a condition such as this and the best they can do is visit a urologist and ask for tips to improve their foreplay or approach to physical intimacy. Whereas, the actual treatment is counselling.

The very reason for genophobia in our society can be seen through a cultural lens. Though it is true that the reasons for this phobia are rooted in a form of sexual abuse, particularly sexual abuse as a child, but most of the women I have come across have genophobia without an adverse life experience.

Furthermore, the practice of arranged marriages makes it more difficult since there are expectations of consummating the marriage on the wedding night. How could it not scare an already fearful, anxious woman? Genophobia is only a natural reaction in such a scenario.

The treatment of genophobia has a fair prognosis. If an adverse sexual experience is involved, it is treated as a product of trauma. In cases where no adverse experience is involved, we work with systematic desensitisation and cognitive behavior therapy as a treatment plan. Considering the cultural inconsideration surrounding sex education, the patient is also educated about their own anatomy in relation to this. Therapies such as Sensate-focus are also used with couples to improve and overcome the situation together.

Shame and shyness are so inclusive in our culture that they breed a care-avoiding attitude in our women regarding their most intimate issues. We shouldn't be shaming women about these issues and instead encourage them to seek help.

(*Names have been changed to protect identities and doctor-patient confidentiality.)
Facebook Conversations
COMMENTS
Comments are moderated and generally will be posted if they are on-topic and not abusive.
For more information, please see our Comments FAQ