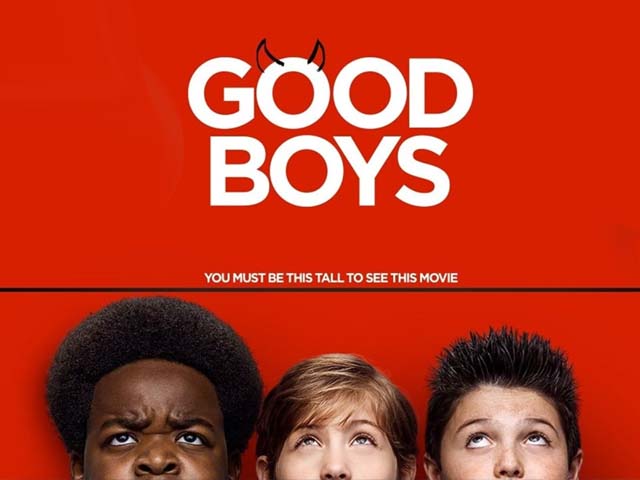 ---
Good Boys has Seth Rogen written all over it and will leave you in a laughing fit
It has all the right ingredients needed to replicate the success of Superbad and promises to be one hilarious outing.
---
I watched Superbad, starring Jonah Hill and Michael Cera, when I was just a teenager and I remember laughing my way throughout the film. And now the same writers, Seth Rogen and Evan Goldberg, are bringing another hilarious venture: Good Boys.

The movie stars Jacob Tremblay as Max, Brady Noon as Thor, and Keith L Williams as Lucas, as three sixth graders who are invited to a kissing party but have no idea how to kiss a girl. And in order to learn the art of kissing, they end up making some terrible decisions which later gets them involved with drugs, ultimately pushing them into a puddle of problems.

I watched the R-rated trailer and must admit that I laughed all the way through it. The trailer shows the young trio discovering things that they aren't supposed to discover for the next decade or so. Their reactions to certain adult things are priceless and the way they put their innocent logic to work in order to make sense out of the twisted situation they're in, is simply hilarious.




For instance, in one of the scenes, the trio, in order to see how kissing is done, tries to look up to certain adult content that leaves them traumatised.




The movie has Rogen written all over it, and gives us Superbad vibes. I initially thought the movie would be PG-13 and not as entertaining as Superbad, but seeing the R-rated trailer surely has made me excited for the movie. The trailer makes you want to rush and watch the movie right now because it seems that fun and hilarious!

In today's era of big-budget movies with excessive Computer-Generated Imagery (CGI) and the 'entire universe at risk' stroylines, Good Boys is like a breath of fresh air. The trailer is testament to the fact that simple stories and relatable premise and characters can win over the audience just as much as an extravagant summer flick.




The three young leads exhibit great chemistry and have replicated what Hill and Cera gave us in Superbad to a certain extent.

However, I feel the film lacks some notable supporting cast to further its entertainment value. For instance, Superbad had Rogen and Bill Hader playing hilarious cops along with Christopher Mintz-Plasse's 'Fogel' aka 'McLovin', a character that anyone who watched the film will never forget. None of the supporting characters stand out as such, but regardless, the movie promises to be a hilarious outing.

I have high expectations from the movie because of the names attached to it. No doubt the movie will be hilariously entertaining, but will adults be comfortable watching a bunch of sixth graders use profanity and make dirty jokes? I guess we'll find out!

Despite it all, Good Boys seems to have almost all the right ingredients needed to replicate the success of Superbad while also building an entire fan base for itself and its characters. The movie has a unique and engaging premise while the jokes are all on-point.

Good Boys releases on August 16, 2019.

(All photos: IMDb)