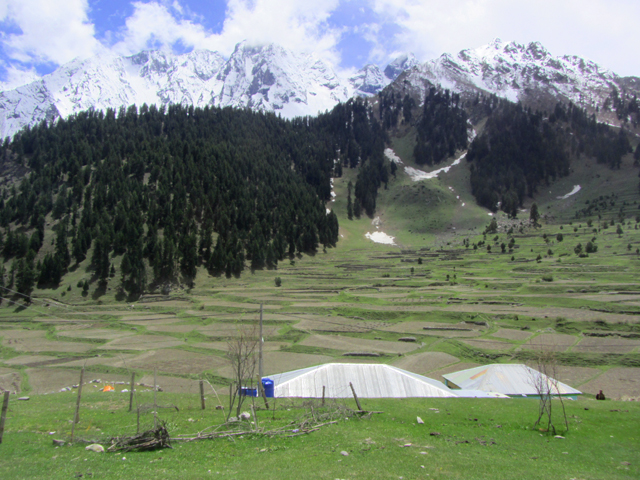 ---
A paradise in peril: Destroying Naltar for the sake of promoting tourism
While the PTI government wants to promote tourism, they must ensure it does not come at the cost of our environment
---
I had heard about the pristine beauty of Naltar since I was a child, but somehow had never made it to this remote valley, located around 40 kilometres from Gilgit. Perhaps a lot had to do with the fact that the road to the valley is barely passable by jeep, and it takes around two hours to get there from the Karakoram Highway.

However, this month I finally made it to Naltar, and I was not disappointed. The bare Karakoram mountains, the rocky landscape and the dusty road was soon forgotten as we turned a corner and emerald green slopes dotted with tall, conifer trees greeted us. Towering above them were snow-capped peaks and below us were rushing streams on the valley bed.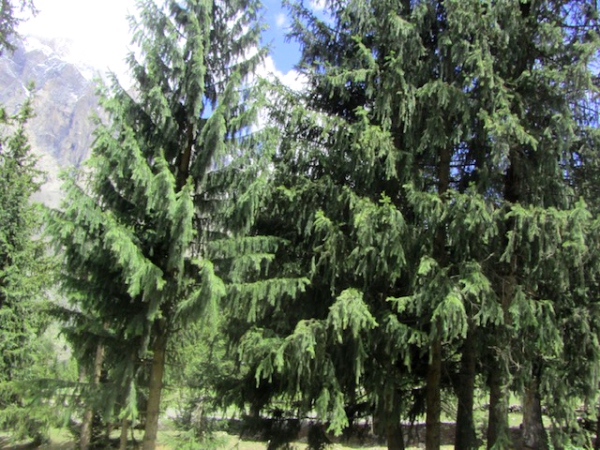 As we entered the valley, the scenery became even more panoramic and we were told that up ahead were three colourful high-altitude alpine lakes. Unfortunately, due to landslides caused by recent heavy rainfall, we were unable to reach them.

The narrow jeep track to Naltar Valley is currently being expanded to a double road that should be completed by next year. This will undoubtedly bring in a huge influx of tourists because Naltar is a very special place indeed – the lush green valley is full of dry temperate forests populated with species like spruce, fir and blue pine. There are also old juniper trees galore.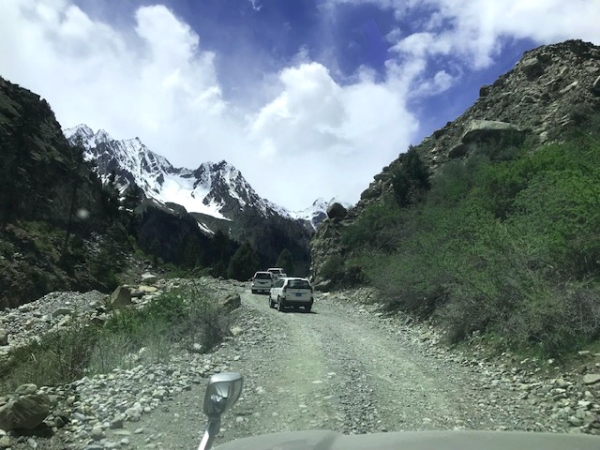 However, better roads will invite more tourists and will result in more hotels and rest houses being built, making Naltar yet another vulnerable tourist spot in Pakistan. Aisha Khan, the head of the Mountain and Glacier Protection Organisation (MGPO), has seen it happen many times before:

"From what I have seen, easy road access invariably means an overload of infrastructure and irresponsible tourism resulting in environmental degradation."

Already the valley is seeing a boom in construction in anticipation of the road being completed, at the cost of precious old trees being cut down. Not many are aware that the famous Babusar Pass once used to have the same dry temperate forests as Naltar. But when the road to the top of the pass was being made, all the thick forests were cut down. Yes, every last tree was chopped.

Today, the top of Babusar Pass is completely bare. Even the huge stumps of the cut trees have been removed, and avalanches and land sliding are now a common occurrence. According to Rab Nawaz, Senior Director Programmes at the World Wildlife Fund (WWF) Pakistan,

"A dry temperate zone means a lot less rain and slow growing species like juniper at high altitudes, with spruce as the dominant conifer species. Deforestation has steadily taken place in Naltar in the last 10-15 years – the locals are definitely involved but could be people from Gilgit too."

The locals don't have much income opportunities; most are small farmers who take whatever they can get.

Unable to visit Naltar's picturesque lakes, we crossed the trout-filled stream and headed up towards the ski slopes for which Naltar has long been famous. Decades ago, this remote valley was selected by the Pakistan Air Force (PAF) as a winter sports resort. The Air Force started its snow survival training for its aircrew at Naltar in 1958 and has a small base there. Soon skiing gained popularity amongst the locals, and the PAF decided to encourage them.




The Winter Sports Federation of Pakistan was formed here in 1990 and the facility was offered to other departments and organisations. Today there are three well-maintained ski slopes in Naltar of varying difficulty, equipped with proper ski lifts from Switzerland. Efforts are underway to transform Naltar into a world-class skiing resort with modern facilities, but I hope experts from Switzerland are consulted on how this can be one with minimal damage to the environment. Every year skiing tournaments take place and skiers from all over the world are invited to Naltar, but not much attention is paid to the consequences faced by nature.

On both sides of the ski slopes are forests. I was told that this is all part of a designated protected area: the Naltar Wildlife Sanctuary created in 1975. It occupies an area of 27,206 hectares and is home to a small number of Astore Markhor, an endangered species of wild goat. Other large mammals here include the Alpine Ibex and the snow leopard.

Naltar Valley is where Leo, the famous snow leopard who is the star attraction of the Bronx Zoo in New York, was found in 2006. He had been captured by a local shepherd and was sent away as Pakistan did not have the proper facilities to look after him.

There was another reason for my visit to Naltar. The only snow leopard left in captivity in Pakistan today is currently residing in this valley, thanks to the support of the Snow Leopard Foundation. Lolly – or Lovely, as her current caretaker calls her – is now around seven-years-old and she has been living in Naltar since 2016.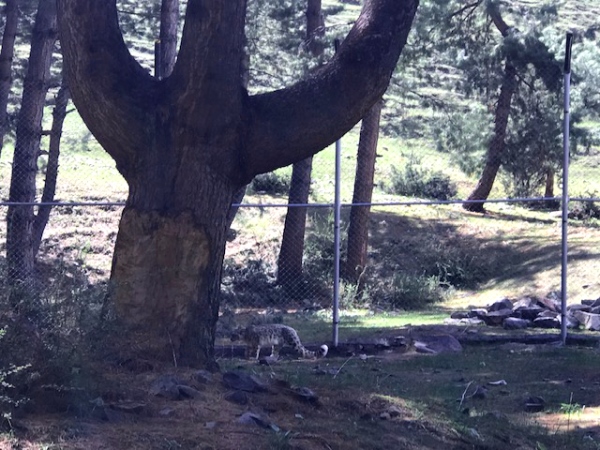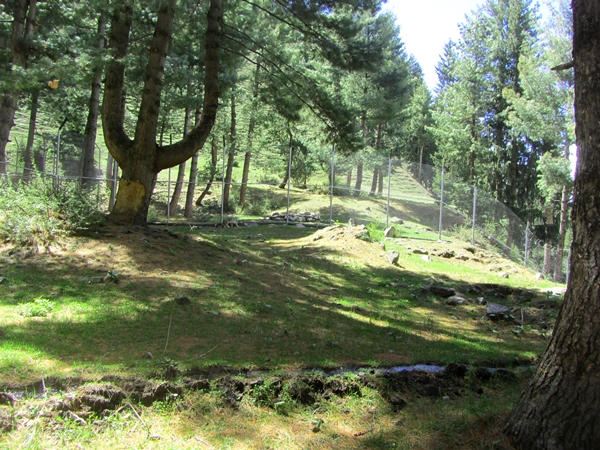 We climbed up the narrow track leading to her enclosure; on the way we passed yet another large government guest house that had recently been completed. It was a hideous concrete and glass structure. I wondered how many trees had been cut to make way for it? How many died for the wood used in its doors and window frames? There needs to be a ban on further construction of guest houses in Naltar Valley, or else it will slowly but surely meet the same fate as Babusar.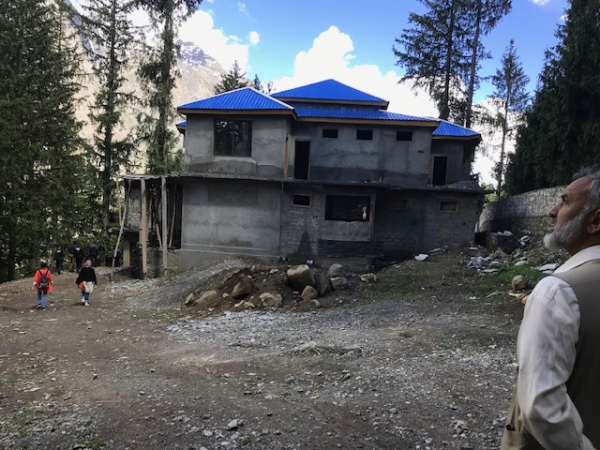 We found Lovely relaxing under the old trees inside her spacious enclosure. She didn't want to see so many visitors all at once; she got up and started pacing nervously at the other end of the green, fenced area she now calls home. She looks healthy now, but when she was found in 2012 by local villagers in the Khunjerab National Park, she was injured after being abandoned by her mother. Once taken from their mothers, snow leopard cubs can no longer survive in the wild, as it is their mothers who teach them how to hunt.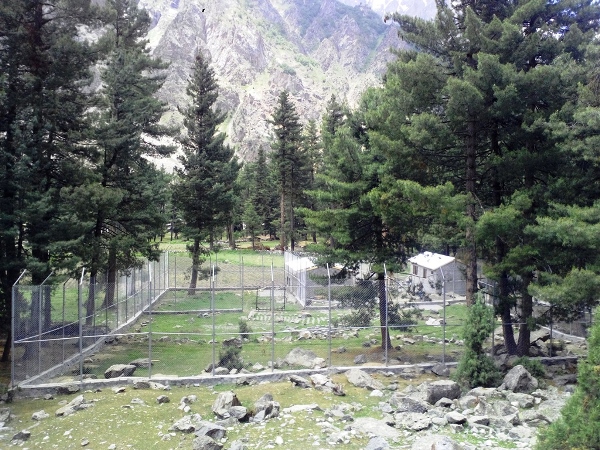 Dr Ali Nawaz, head of the Snow Leopard Foundation (SLF) in Pakistan, said they raised funds to construct the enclosure and information centre for Lovely in Naltar. The SLF now wants to hand over the centre to the Gilgit-Baltistan (G-B) government, but they would need to raise revenue to feed Lovely and maintain the centre. According to Khaleel Ahmed, who is currently working for the SLF in Gilgit,

"A lot can be done for future planning now that the road is being readied and more visitors will come to Naltar. We can help the G-B government set up a ticket system and make a proper information centre equipped with videos of snow leopards and so on."

He was hopeful that the United Nations Development Programme (UNDP) Pakistan would help them secure funding to set up the centre.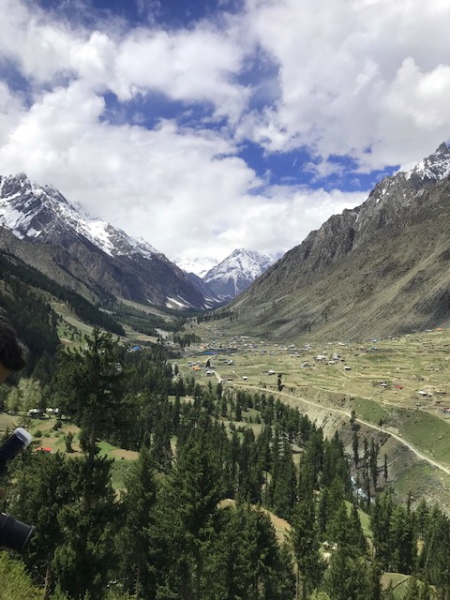 It is clear the wildlife rich forests of Naltar's mountains are the ideal home for snow leopards. Naltar's precious landscape should thus be protected – there is too much at stake. While this government wants to promote tourism to our beautiful mountainous areas, they must also ensure it does not come at the cost of our environment.

All photos by author.
Facebook Conversations
COMMENTS
Comments are moderated and generally will be posted if they are on-topic and not abusive.
For more information, please see our Comments FAQ