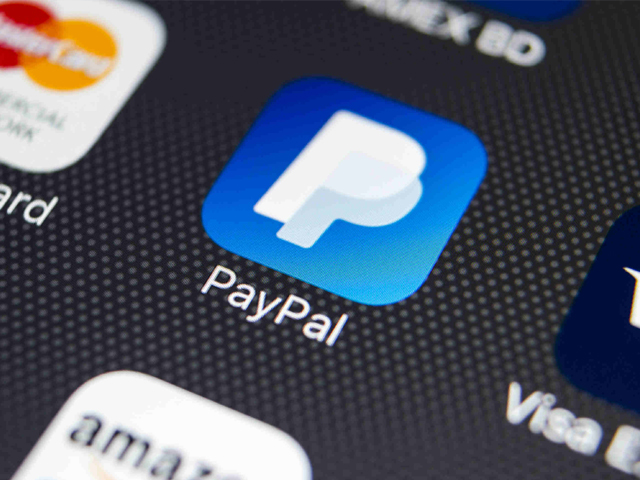 ---
Will PayPal never come to Pakistan?
Money laundering isn't the only reason why PayPal is hesitant to enter Pakistan.
---
Pakistan's financial sector received yet another shock recently when it was revealed that PayPal, which the present government was keen to introduce here, had declined to come to Pakistan citing internal issues.

PayPal is a banking channel which acts as a middleman for payments between two parties. After signing up on the platform, a customer is supposed to link their bank account, credit card or debit card to PayPal. Once the procedure is complete, the customer pays or receives money, having the option of keeping the amount in their PayPal account or transferring it to their bank account.

Former finance minister Asad Umar constituted a committee to bring PayPal to Pakistan, but the taskforce clearly failed in its agenda.

Who loses out?

The service was highly anticipated by the freelancing community of Pakistan, while many IT experts speculated it would enter Pakistan in 2019. Thus, this latest revelation took everyone by shock and disappointment. Even to the general public, it seemed inevitable for PayPal to enter Pakistan this year when big measures are being taken to promote transparency in our financial system.

The biggest upset caused by this development is hence to freelancers, who presently go through great trouble to receive payments. Pakistan ranks among the top five freelancing markets in the world, and yet freelancers here have no proper means for a secure and trusted payment system. They end up using risky platforms and would obviously prefer PayPal, which is safer, trustworthy and offers quick services for customers.

Why is PayPal refusing?

The biggest concern for the company from the Pakistani market is of money laundering. During the past few years, money laundering in Pakistan has increased exponentially and global organisations have expressed concerns over this issue. In fact, the Financial Action Task Force (FATF) has given Pakistan an ultimatum and placed it on the grey list, mainly due to widespread money laundering in the country.

PayPal officials fear that the platform would ultimately be used to launder money, which is obviously against the company's policy. The Senate Standing Committee on IT, during which it was revealed that PayPal won't be coming to Pakistan, also noted that just a single case of money laundering could cause significant problems for PayPal.

Almost all financial platforms here, including Bitcoin, are accused of facilitating money laundering, which is why PayPal is playing it safe and protecting its reputation by avoiding entering Pakistan.

To combat the issue of money laundering, many experts have suggested implementing a public-private partnership model while introducing PayPal. Public-private partnership, as the name suggests, is a cooperative agreement between two or more parties comprising of at least one private and one government enterprise. Such a model is considered to be highly secure and beneficial for businesses.

In the aforementioned meeting, it was also stressed that there should be laws to protect the company's interests in Pakistan. It emphasised the need for backing from the government, which would secure the interests of the company. Since the present government desires bringing PayPal here, it is not far-off to assume it would provide all possible support to the company. It's obvious that the company alone cannot differentiate between genuine and fraudulent transactions, hence it would need support from the State Bank of Pakistan (SBP) and the government to function smoothly in Pakistan.

However, on the face of it, Pakistan has a weak standing on the FATF front and it doesn't seem that the country has made any substantial progress to curb money laundering thus far.

What about regional restrictions?

Money laundering isn't the only reason why PayPal is hesitant.

Bangladesh, which introduced PayPal within a six-month time frame, has imposed certain restrictions which hinder the company from performing efficiently in the country. The Bangladesh Bank, which is the central bank of Bangladesh, has forbidden any user of PayPal within the country to send money abroad; a measure that has limited the company's profit margins.

Similarly, the Reserve Bank of India has deemed it illegal to retain any amount in PayPal accounts, and hence all receipts ought to be transferred to people's bank accounts. PayPal entered the Indian market in 2017 to capitalise on its booming e-commerce industry. However, it faces stiff competition from domestic players because it charges a substantially higher fee compared to local payment systems. India is a much bigger IT and e-commerce market than Pakistan, and yet PayPal is struggling there.

Overall, India, Bangladesh and even China have turned out to be troublesome for the company.

Moreover, the SBP has introduced severe limitations and restrictions upon bank accounts to combat money laundering, which is why it would not be surprising if PayPal expects similar restrictions from Pakistan and is thus unwilling to take the risk of expanding here.

Opportunity for local businesses

PayPal's hesitation provides space to local companies to introduce a similar payment system. When Careem and Uber entered Pakistan, the country saw many local alternatives surface, such as Uride and Bykea. Why did these companies not take the opportunity earlier, when there was an absence of ride-hailing services in Pakistan? When they would have been able to capture a mammoth share of the market?

Similarly, PayPal's absence gives local enterprises an opportunity to introduce a similar payment system which would aid freelancers and capture a huge share of market. If introduced, seeing successful local payment systems may motivate PayPal to finally come here as well.

Is there any hope?

Talks between PayPal and Pakistan have not yet ended, and its government has not stopped trying. Due to a lack of online money transfer systems, Pakistan is losing massive foreign exchange and its thriving freelance sector is negatively impacted. At a time when Pakistan is undergoing a digital revolution, PayPal can aid the country's thriving freelance industry.

Meanwhile, the SBP permitted the use of Xoom, a PayPal-owned company, to facilitate contributions from overseas Pakistanis to the dam fund. Following the approval, Xoom – a system that offers quick money transfer including same day deposits in registered banks – entered into an agreement with five major banks and functioned normally in Pakistan.

Apart from this, a platform similar to PayPal known as Alipay announced its entry into Pakistan in mid-2018. The company is expected to roll out its services soon. Owned by the Alibaba group, Alipay is expected to revolutionise the online payment system and transform the e-commerce market in Pakistan. If Alipay turns out to be a success, PayPal will inevitably come here as well.

If PayPal does expand to Pakistan, it is expected to face tough competition from the recently introduced QR payment system, in which a user scans the QR code through their smartphone to make online payments (a cashless option).

Further, people in Pakistan still prefer cash over credit, which is why the more complex PayPal may not become as popular as we hope it will, or as it is internationally. The threat of security breaches also remains due to the poor security system in Pakistan.

Nevertheless, PayPal has immense potential and opportunities here, and one hopes the company takes the leap and considers Pakistan a potential market for expansion.
Facebook Conversations
COMMENTS
Comments are moderated and generally will be posted if they are on-topic and not abusive.
For more information, please see our Comments FAQ