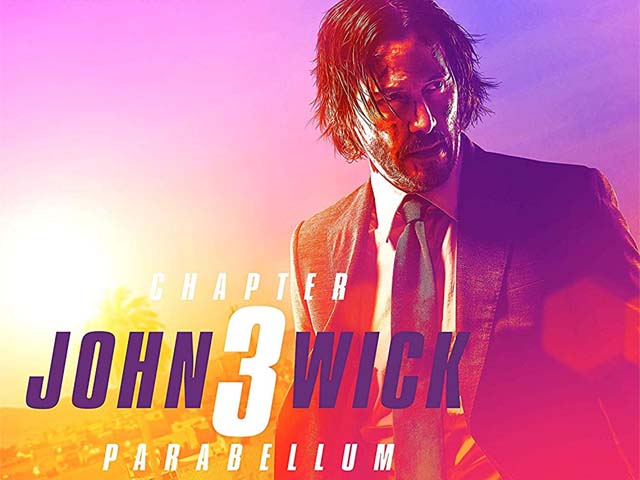 ---
John Wick 3: An evolving extravaganza of action that leaves no stone unturned
I am an action film fanatic and can say with certainty that the action sequences are truly unparalleled in cinema.
---
It is common for studios in Hollywood to produce a movie with plans of a sequel and a possible franchise already in place. But there are many such movies which end up misfiring at the box office, leading to all such plans being scrapped for good.

John Carter, The Lone Ranger and Hellboy (2019) are a few examples of films which were supposed to kick-start successful franchises, but instead they crashed and burned. When John Wick was released in 2014, no one had even thought this Keanu Reeves starrer had the potential to become a worldwide phenomenon – yet it did.


John Wick: Chapter 2 was released in 2017 and it improved upon its predecessor, becoming an even bigger box office success. The sequel had ended with a cliff-hanger which made a third part inevitable. John Wick: Chapter 3 – Parabellum released last Friday and unseated Avengers: Endgame at the top of the box office with a $57 million opening weekend in America, which is almost twice the opening weekend of John Wick: Chapter 2.

Parabellum picks up right where the second one left off, with Wick being excommunicated from The Continental, and with a $14 million contract on him. Wick must find a way to settle terms with the High Table while escaping assassination attempts by every assassin who wants to make easy money (well not easy, but the assassins don't know that).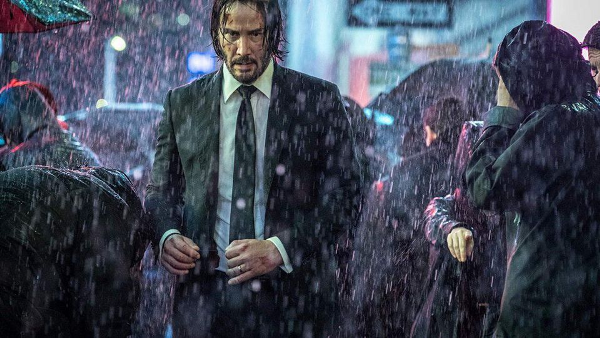 The movie has a simple and straightforward plot like its predecessors, but that doesn't mean the storyline isn't engaging enough. The story may be simple but the stakes are really high in this one, which makes it really intense as the assassins keep coming up with new ways to kill Wick while he finds new ways to kill the assassins instead.

The brilliant cast returns, with the addition of Halle Berry, Asia Kate Dillon (Orange is the New Black), Jerome Flynn (Game of Thrones) and Mark Dacascos. The entire cast is exceptional and deliver impactful scenes alongside some light comedy as well. Berry's character, Sofia, is a breath of fresh air and the perfect partner in crime for Wick. The scenes involving the two are some of the best in the movie thanks to their amazing on-screen chemistry.




Flynn has a memorable cameo in the movie and quite an important one as well. Dacascos plays the main assassin hired to kill Wick, and while being a worthy opponent to Baba Yaga (The boogeyman), he also has some moments which will tickle your funny bone.

Reeves is in his element in his third outing as the legendary assassin. His subtle performance ensures that his character looks deadly yet can also incite some laughter from the audience now and then without compromising his image as the physical embodiment of machismo.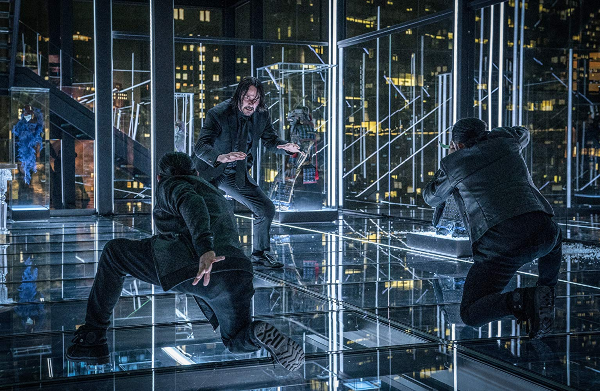 I am an action film nut and have watched countless action movies, but I can say with certainty that the way the action sequences have been choreographed in John Wick: Chapter 3 is truly unparalleled in cinema.

Director Chad Stahelski makes the film a piece of art. He knows what the fans of the franchise demand and he successfully delivers some truly brilliant action set pieces. The way certain kills have been cleverly executed will certainly make your jaw drop. The entire battle in the climax is something which should only be watched on the big screen. If you have watched Jackie Chan's Who Am I, you might remember a certain rooftop scene where Chan fights two skilled martial artists. John Wick: Chapter 3 also has one such scene which is mind-blowing to say the least.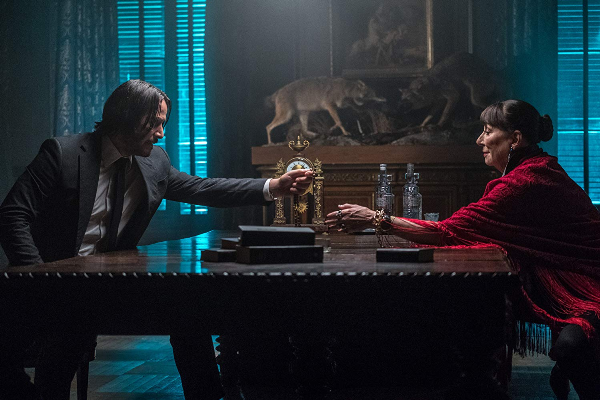 It's truly amazing how the John Wick franchise keeps on evolving and getting better with each new entry. Usually it's quite the contrary as sequels fail to match up to their predecessors and fans get annoyed, but John Wick sure doesn't seem like a franchise which may flat line anytime soon. Baba Yaga sure has enough gunpowder for more explosive outings.




John Wick: Chapter 3 has surely set new benchmarks for action movies. Making an action film which comes even close to this offering is going to be an uphill task for anyone. The film is an extravaganza of over-the-top action and leaves no stone unturned in trying to entertain fans of the franchise. Had Wick been asked to describe his latest outing, I am sure he would have said,

"Fun. Lots of Fun."
All photos: IMDb