 ---
Dark and grim, Joker is iconic and not your average comic book movie
More of a psychological thriller, it has a certain Martin Scorsese vibe to it, which no comic book movie ever aims for
---
Superheroes are the talk of the town and have been so for nearly a decade now. Every year, Hollywood churns out a handful of superhero flicks for the audience to feast on. There are many popular superheroes out there. Batman, Superman, Iron Man, Wolverine, Wonder Woman, Spider-man and probably a million more with a huge fan base.

While it's easy to be a good guy and develop a fan base, doing so as a villain is where things get really hard. Unlike superheroes, not every villain is able to break out and become a sensation. The only villain that has stood the test of time and has become as iconic a character as any of the superheroes I mentioned above is the Joker.




The mystery surrounding the Joker and his insanity are some of the reasons why the character's popularity continues to grow. The character is one of the few who has found success in every medium he has been featured in, be it comic books, video games, live-action movies, animated movies or TV shows. It has also helped that some A-listers have portrayed the character in the past: Jack Nicholson, Mark Hamill (voice) and Heath Ledger. Most recently, the character was played by Jared Leto in Suicide Squad.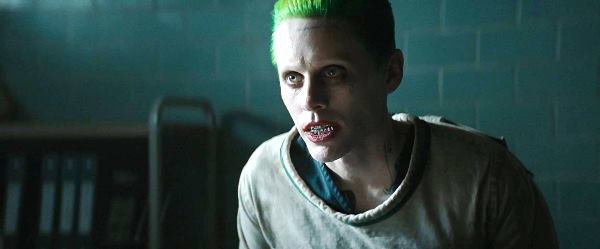 Warner Brothers decided that the infamous character warranted a standalone film and the Joker solo movie was green lit. The very talented Joaquin Phoenix is set to don the purple suit in Todd Phillips' directorial venture, the teaser of which was released recently.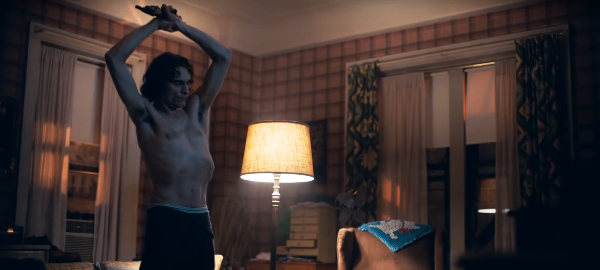 Unlike other movies based on comic books that are flashy and glamorous to some extent, Joker is dark and grim. The movie does not feel at all like your average comic book movie and instead has elements of a psychological thriller. It has a certain Martin Scorsese vibe to it which is surely a vibe no comic book movie ever aims for, but as I said earlier, this is not your average comic book movie. The closest comparisons that can be drawn are to Taxi Driver, Mean Streets and Cape Fear.




The teaser gives the audience a peak into Arthur Fleck's life. Arthur is a stand-up comedian who just wants "to bring laughter and joy to the world", but regularly gets assaulted and terrorised by strangers who refer to him as a freak. The disturbing teaser also sheds light on Arthur's dysfunctional relationship with his mother whom he is seen bathing in one particular scene.




Arthur's struggle to maintain a happy face through the pain is perfectly captured in the teaser. The audience gets to see his highs and lows as he oscillates between sanity and insanity before finally giving up. His complete descent into madness after struggling to climb the stairs of sanity is what the story will mostly revolve around. The movie will take us on a journey of a comedian who goes from being a mama's boy to being the clown prince of crime.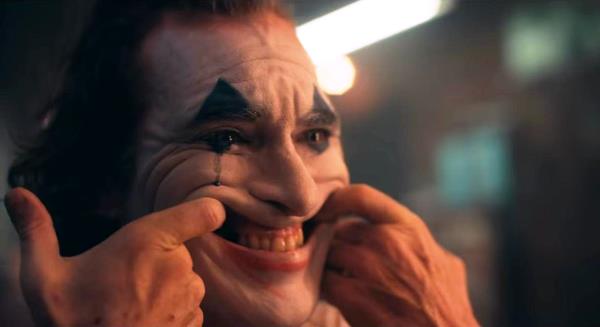 Phoenix's performance is captivating and keeps your eyes glued to the screen. He is a terrific actor and the way he has gotten inside the skin of such a complex character is simply amazing. I am expecting at least a Ledger-level performance from him if not better. The movie has the right tone considering the kind of character it features and it has already generated a lot of buzz.




The movie also features Robert De Niro (another crucial element of a Scorsese movie) along with Zazie Beetz, Frances Conroy in pivotal roles.

The excitement for this Joker outing will only rise with time and Phoenix's turn as the psychopath with a sadistic sense of humour looks promising, to say the least, and will definitely stand out among other portrayals of the character.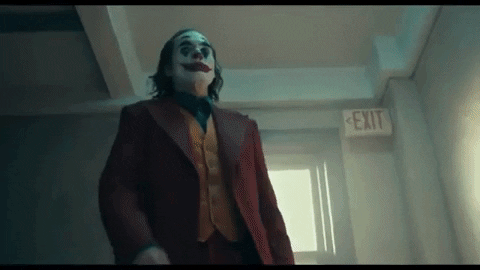 Joker flies into theatre with his menacing laughter on October 4, 2019, and trust me when I say, this Joker has no intention of inducing any smiles.