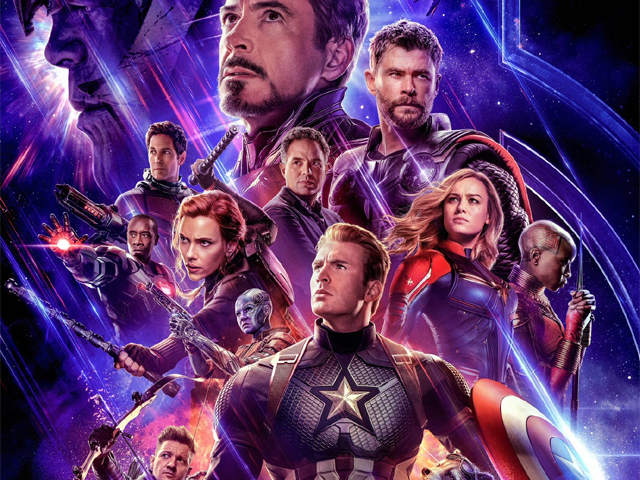 ---
The Avengers: Endgame trailer has given us goosebumps, but will Pakistanis even get to see it?
There's a good chance it will not release in Pakistan if the issues surrounding Captain Marvel persist till April.
---
It's that time of the year again, when Marvel fans flock together to their nearest theatres to watch their favourite Avengers fight the bad guys and save the world on screen. While Pakistanis are still not over the disappointment of not seeing Captain Marvel in theatres, the new trailer for Avengers: Endgame released by Marvel yesterday has provided significant distraction.

There's a lot to unpack in the second trailer, with a number of theories and observations clouding the internet regarding what our favourite heroes will be up to after the snap. While some are speculating on whether Captain America is dying or whether it is Ant-Man who ends up saving the fate of the universe, the following are the talking points we found interesting.




Is Tony Stark really back?

The first trailer showed Stark stuck in space with barely any supplies left, but this one shows him suited up with the rest of the team. All of us hope this is true; after all, the Cap-Tony reunion is bound to be epic.

However, people have been suspicious of the scene that shows the assembled Avengers heading towards the destruction of Thanos (fingers crossed). After all, why would Marvel just give this information away? This seems too big of a reveal and not very Marvel-like.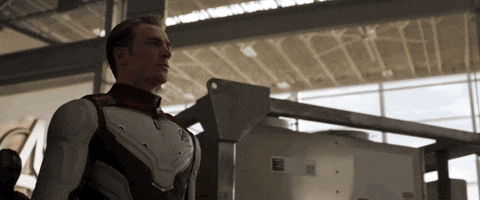 In the trailer for Avengers: Infinity War, Marvel had put in a fake scene that showed Hulk running with the gang towards Thanos' army, which never made it to the final cut. Instead, Dr Bruce Banner could not even get our green friend to come out and show himself throughout the film. Perhaps they wanted to throw us off, and they did.

So how do we know Marvel isn't employing the same tactic yet again? Marvel has successfully made a sceptic out of us all.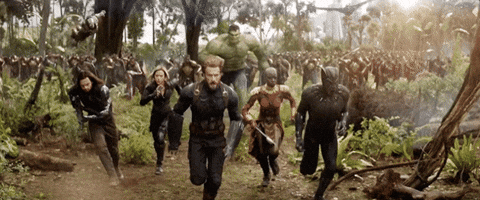 The Captain Marvel and Thor 'bromance'

We finally got to see Captain Marvel with the team, and even though it was just for a few seconds, it was enough to get the internet excited. Thor looked pretty angry while he reached for his hammer, but Carol Danvers looked unfazed by the sheer power this 'god' possesses; she  obviously knows she is the most powerful. Thor does not even get a flinch out of her, proving he has finally met his match. God help whoever these two end up facing together; we can only hope it is Thanos.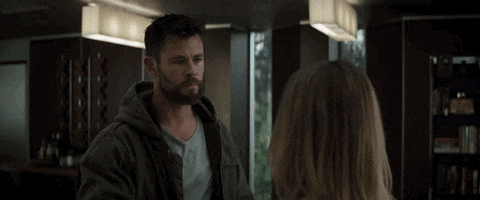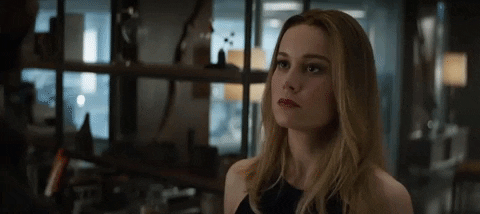 What happened to Hawkeye?

Hawkeye may be everyone's least favourite character, and while we definitely did not miss his absence in Infinity War, he seems to have gone through some dark times since we last saw him, judging by his traumatic haircut. The most exciting bit about Hawkeye's presence in the trailer, however, was the scene where he is accompanied by another archer. This could easily have been his daughter before the snap, but it could also be Kate Bishop, the character who takes his mantle from him in the comics. Given how many of the original Avengers may not appear in future films, this little snippet could be a clue regarding Hawkeye's future.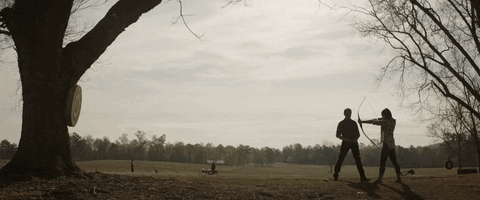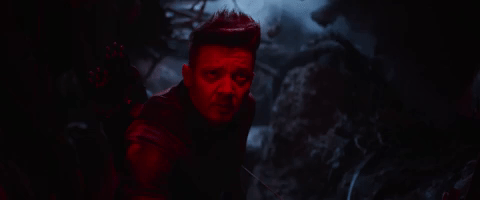 Time travel?

The previous trailer hinted at some time travel, but this one has confirmed it for us. We see the past and the present of each character, while they all talk about starting over. Black Widow's hair offers a good indication of how years may have passed since the snap, and perhaps our heroes finally realise that while it cannot be reversed, it can be stopped from happening altogether. Moreover, we see the Avengers suited up in Quantum Realm suits which many suggest is evidence there will be some time travel involved. We do have some questions though. Why aren't Captain Marvel and Thor shown with them? What happens when they go back in time and meet their past selves?

If they undo what has happened by preventing Thanos from getting the infinity stones, does that mean previous Avengers movies never happened? Will the Avengers not assemble in the first place? There's a lot of technicalities here and some of the possibilities make us sad to think about. The bad news, worse than Thanos

Even though there is so much excitement around the world for the release of Endgame, Pakistani fans are panicking at the moment. There's a good chance the movie will not release in Pakistan if whatever issues present during the release of Captain Marvel persist till April, which is a possibility harder to swallow in light of this phenomenal trailer. The unconfirmed reasons for Captain Marvel, and possibly Endgame, not releasing range from unpaid dues to Disney, to Walt Disney India denying distribution on the basis of the current Pak-Indo tensions.

This preview answers some concerns but also leaves fans with many more questions, for which we will all have to patiently wait till we (hopefully) get to view it on the big screen.


I don't care whose fault it is but if the same shit is pulled with Endgame that was pulled with Captain Marvel, qasam se maine yeh hukoomat girwa deni hai @fawadchaudhry

— Aimun (@bluemagicboxes) March 14, 2019
For the record...iANYTHING disrupts the Pakistan airing of #AvengersEndgame I will go NUCLEAR I will poison your wells and build towers of your skulls and enslave your children. I will salt your fields so that nothing grows there ever again. And then I get really nasty.

— Zarrar Khuhro (@ZarrarKhuhro) March 14, 2019


We appeal to anyone who is listening: please release Avengers: Endgame in Pakistan. Do "whatever it takes"!

Endgame releases on April 26, 2019.