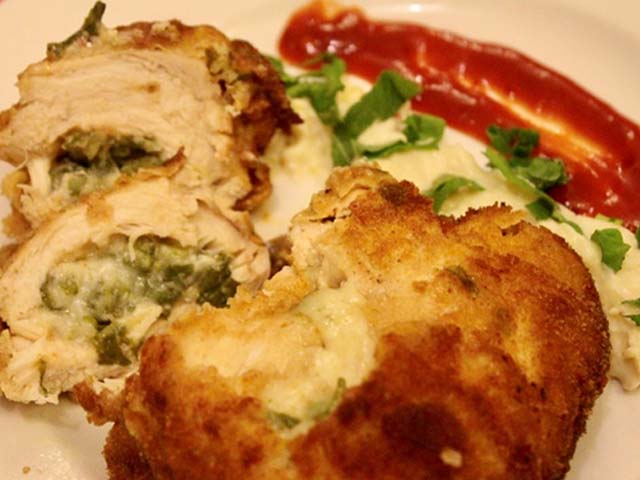 ---
Spinach-stuffed chicken: Easy to prepare and impressive to serve!
While chicken is easy to prepare, it gets a bit boring at times. This popular non-desi variation will be loved by all!
---
Chicken is always a popular and easy dish to prepare, especially given the fact that it comes in many variations, ranging from desi to non-desi.

It is safe to say that for many people a week without chicken is not a satisfactory week at all. But because chicken is so easy to prepare, it gets a bit boring at times. So keeping in line with my 2019 resolution of trying out new things, I decided to prepare a non-desi variation, one that is both easy to prepare and impressive to serve: spinach stuffed chicken.

Spinach is a superfood as it is loaded with nutrients and antioxidants, and hence considered to be very healthy. Eating spinach improves your eyesight, reduces oxidative stress, helps prevent cancer and reduces blood pressure. Moreover, the dark, leafy greens are important for skin, hair and bone health.

Chicken breast is a central part of my healthy fitness cooking because it is a good source of protein and is low in fat and sodium. It also contains zero grams of carbohydrate, because it is a low-carb food.

The recipe below can be given an additional healthy twist as well. Instead of frying, the chicken can be baked in the oven, hence avoiding oil altogether.

One can always even experiment with the stuffing. Mushrooms, olives, corns and jalapenos or just plain cheese can be added to the stuffing as well. For instance, I know a woman who makes stuffed chicken with pears in order to give the chicken a sweet touch.

Spinach-Stuffed Chicken Breast

Ingredients:

Chicken breasts: 4

Spinach: 1 cup, shredded

Cheddar or mozzarella cheese: ½ cup, shredded

Chilli flakes: 1 tsp

Oregano: ½ tsp

Vinegar: 2 tbsp

Black pepper: 1 tsp

Salt: 1 tsp

For coating:

Flour: as required

Eggs: 2

Breadcrumbs: as per required

Sauce (optional):



Milk: 1 cup





Cheddar cheese: 1 cup 





Fresh cream: ½ cup




Mustard paste: 1 tbsp




Salt and pepper: to taste




Garlic: 3-4 cloves, chopped





Butter: 1 tbsp



Method for sauce:

Sauté the garlic in the butter and add all ingredients together. Cook till it thickens.

Method for chicken:
1. Take the chicken breast and cut a pocket into it using a small, sharp knife. You can extend the pocket with your fingers.




2. Marinate the chicken with vinegar, salt, pepper, oregano and chilli flakes.




3. Now in a bowl, take spinach and cheese and mix together.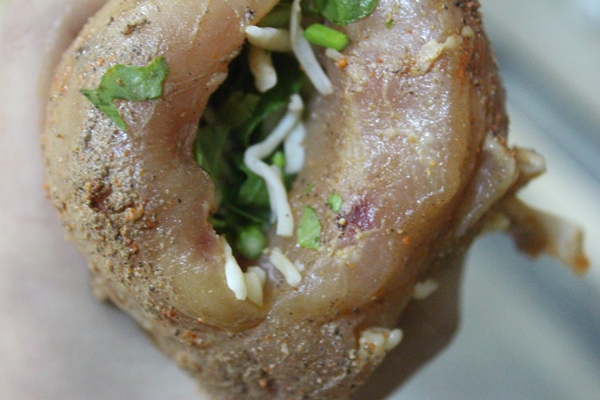 4. Now put the filling inside the chicken breast. Once your chicken breasts are filled, roll it flour, egg and bread crumbs, and repeat again.




5. Shallow fry in hot oil on medium heat. It will take about 20 minutes to cook. Make sure to cover the saucepan while frying.




6. Take the fried chicken breast out onto a baking dish and bake for another 20 minutes to ensure that it is fully cooked.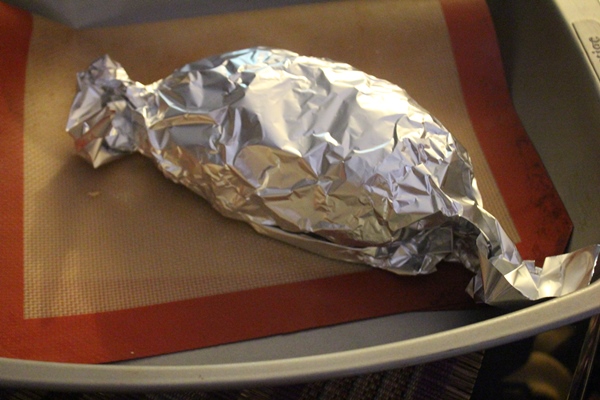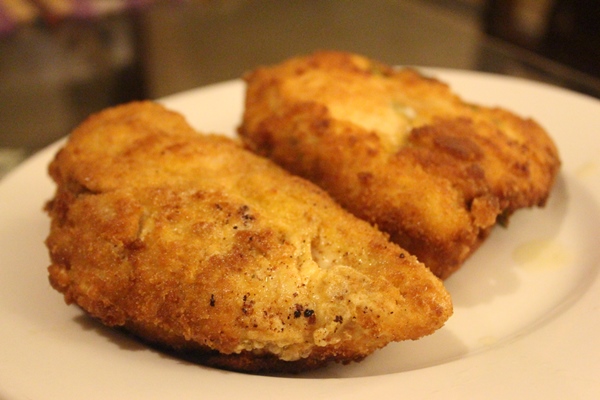 7. Serve the chicken breasts with the sauce and some french fries or mashed potatoes.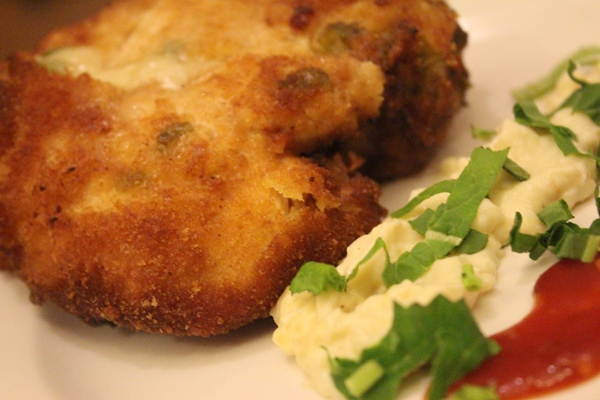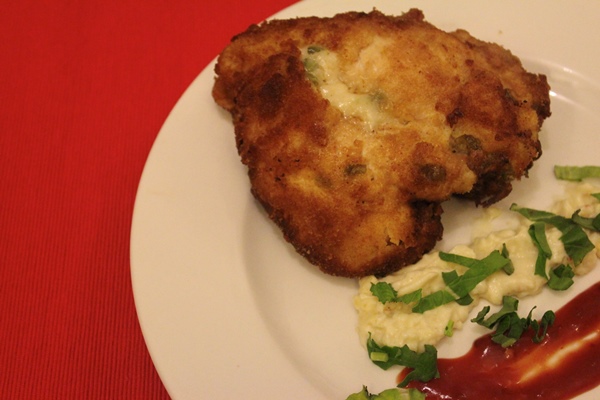 All photos: Arhama Siddiqa
Facebook Conversations
COMMENTS (12)
Comments are moderated and generally will be posted if they are on-topic and not abusive.
For more information, please see our Comments FAQ