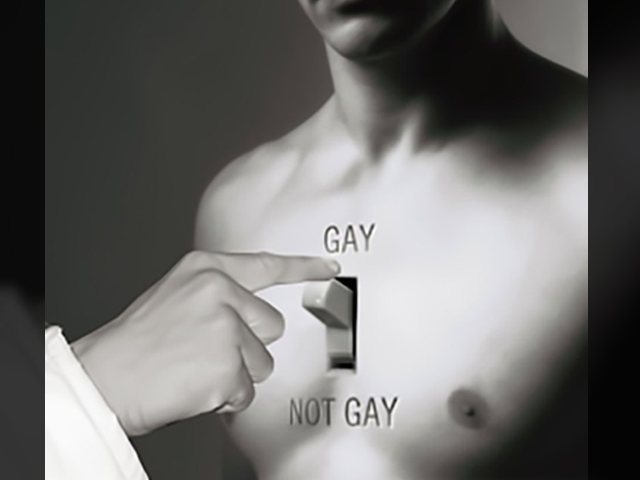 ---
#TherapistDiaries: The dilemma of being in the closet in Pakistan
They feel rejected by their families and society and by God as well. How would you feel if you can't even turn to...
---
I was recently discussing with a patient about how in our culture we do not like to disappoint our parents and would put up with any unreasonable demands and rules just to escape an irrational guilt of hiding something from them or revealing our true selves. This overwhelming guilt or anxiety is experienced even in the most casual rules they set early on in our lives regarding food, friends, religion and so on.

For instance, in our society, a 30-plus working adult would rarely challenge these irrational rules and if they do, they carry a great amount of guilt in doing so.

Imagine challenging the gender rules and norms of sexual orientation set by society and your parents.

Isn't that difficult?

Now, imagine not challenging these norms, not coming out and living in a closet, hiding it all from the 'rule makers'.

Which one of these is worse?

Sometimes it takes an entire lifetime for a Lesbian Gay Bisexual Transgender Queer Intersex (LGBTQI) community person to figure this out, to answer this question and to make this choice. While they face this dilemma, the guilt experienced simultaneously is immense. It triggers panic attacks, general and social anxiety, eating disorders, drug/substance addiction, hopelessness, depression and can even lead to suicide. We have to understand that a number of people belonging to the LGBTQI community of this country are deeply religious as well, and it is extremely difficult for them to give a meaning to the inherent conflict between religion and who they are.

People and amateur mental health practitioners in this country think that all the therapy that a LGBTQI community person would need is conversion or regression to revert them to the heterosexual and/or gender normative path. It is also a common belief in our country that LGBTQI wouldn't need any therapy and that their psychological troubles are because they do something that's forbidden by norms and religion.

Almost every person I have treated from the community had already tried for years to convert themselves to the gender and/or sexual normative path, which is an extremely painful and psychologically damaging process in itself.

I remember a patient going as far as marrying the opposite gender in order to deny their own sexual orientation and to 'fit in' with the family. The experience of those two months of marriage was so nightmarish for the person that they completely shattered and had a brief psychotic episode.

Another teenager that I was treating for depression tried a lot to suppress their gender identity and ended up with self-hatred that was extremely difficult to reverse and treat.

Another man with social anxiety tied to their sexual orientation, performed multiple pilgrimages in order to get rid of it and ended up attempting suicide because they felt they had failed God.

Apart from the personal religious beliefs of the  community in our country, the theme of parental pressure is a very strong trigger for mental health issues here.

I can mention countless examples of hours of practice where people shivered with anxiety for the bleak future in this country, when all they ever wanted was to live freely with the person they loved. A number of teenagers from the community reported incidents of forceful conversion therapies being conducted by unethical and bigot mental health practitioners.

A lot of teenage patients experienced complete shattering of their sense of self and identity. They cannot seem to find a way out of this lifelong fight. Some of them get so depressed that they completely give up on the hope of finding love, graduating, and ever telling the truth to their parents. Many are tortured by the clash between their identity and a deep connection they feel with religion or God. They feel rejected not only by society but God as well. What would you do if in the face of your biggest adversity you can't even turn to God? How would you feel?

Bullying is another trigger for mental health issues in the LGBTQI, particularly in the more apparent strata of the community. A number of people have to relocate to different universities or colleges because of the bullying and social isolation. From restaurants to hospitals to weddings, they face apprehension, discrimination and rejection.

I always ask a gender fluid or sexually diverse person about what we as society can do to make it better for them. And most of them tell me this heartbreaking truth that what they need most is the acceptance of their family; they don't ever want their families to go through the torture of the four dreaded words: what will people say?
Facebook Conversations
COMMENTS (1)
Comments are moderated and generally will be posted if they are on-topic and not abusive.
For more information, please see our Comments FAQ