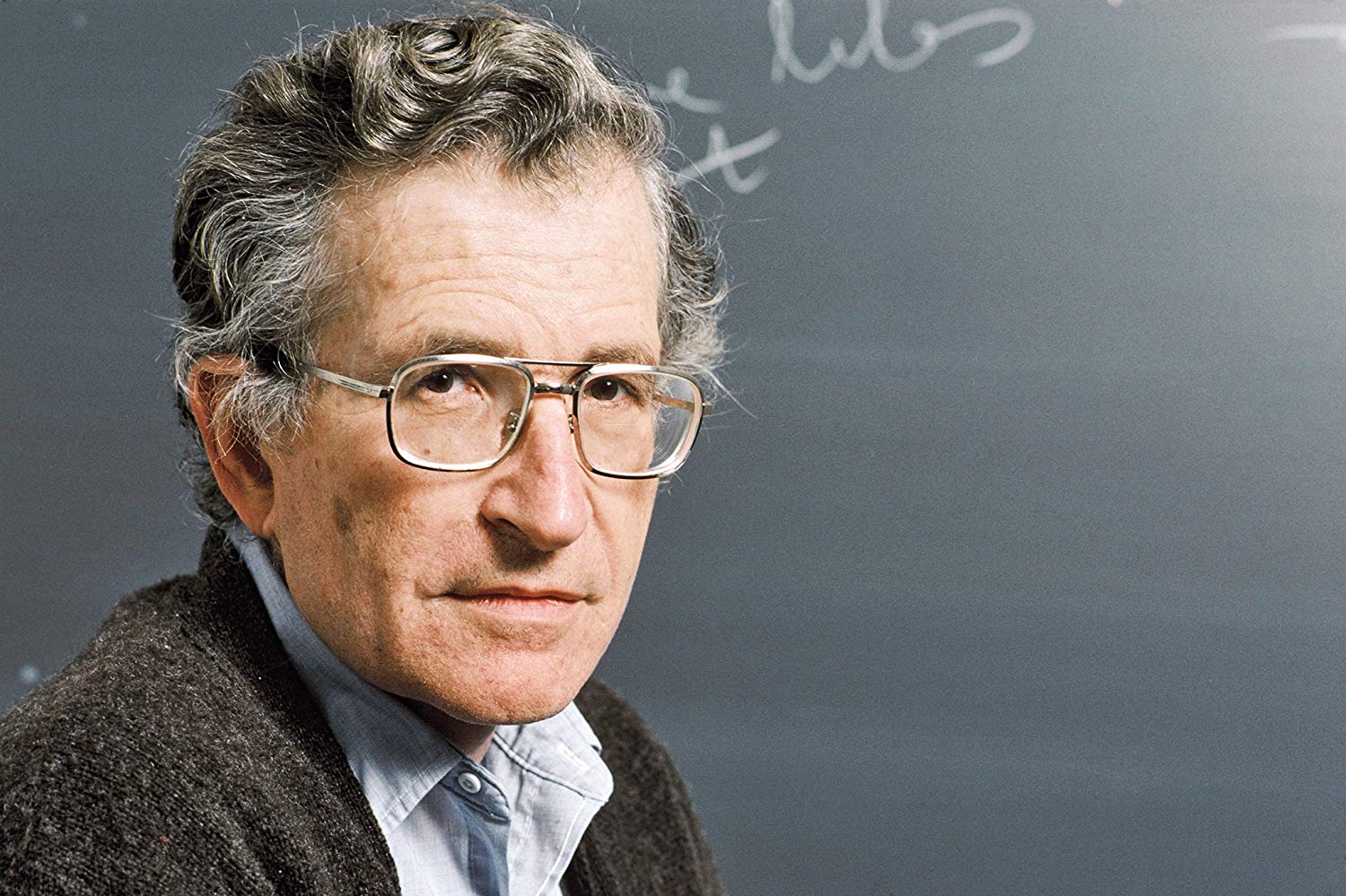 ---
Drone attacks, Pakistan and its love-hate relationship with the US: In conversation with Noam Chomsky
"Pakistan has been regarded a valuable ally & as a result any tendency to move towards independence would be...
---
"Professor Noam Chomsky doesn't do documentary interviews anymore."
The office assistant told me in her soft tone, pronouncing the alphabet R in a typical Boston accent. She added that they have 500 interview requests already.
"Listen. You tell him that I am his biggest fan, and if there is one person out of the 501 who deserves to meet with him, it is me," I retorted.

She laughed and before hanging up the phone said,

"Alright, I will tell him exactly that."

Soon after, I received an email from Professor Chomsky's office confirming the exact date and time of the meeting.

Immediately, I flew to Boston and checked into a hotel situated at a short distance from Harvard University in Cambridge. The next morning, I took a taxi to arrive at the Massachusetts Institute of Technology (MIT), which is where Chomsky's office was located at the time.

Sitting just a few yards outside his office waiting for my scheduled interview, I spotted him walking somewhere. He was wearing the same blue jeans and dark blue sweater that he wore in almost every video of him that I had seen.

When it was finally time, I was ushered into his office. The first thing that caught my attention in his office was a large picture of British philosopher Bertrand Russell on one of the walls. On another wall hung an animated drawing of Chomsky and American lawyer and academic Alan Dershowitz. The drawing depicted the two exhibiting obvious hostility towards each other.

This was upsetting to me, because it somehow gave Dershowitz a status equal to that of Chomsky. And nothing can be further from the truth, for Dershowitz is an imposter academic at best.

I seated myself on a chair across from Professor Chomsky; the camera rolled and we began our conversation. I asked him about his opinion on a variety of issues ranging from US-Pakistan relations to drone strikes in the tribal areas of Pakistan. His voice was low, but it was powerful enough to carry across the globe.

Many believe (and rightfully so) Chomsky to be a deconstructionist of our flawed thoughts and opinions. I always used to think that American journalism was absolutely free and provided an accurate picture of the truth, and that propaganda was the work of repressive regimes and totalitarian countries.

I realised just how wrong I was after I read Chomsky's work, especially his breakthrough book titled Manufacturing Consent. The book sheds light on situations where, because you can't directly take away people's freedom of speech, mind control is the only tool left to influence what people say and how they think. This in turn leads to a greater need for propaganda. If people don't have free speech and their views don't matter, as is the case in totalitarian regimes, then there is no need to control their way of thinking. This simple yet unexplored logic is what Chomsky brings to the fore.

Commonly referred to as the 'father of modern linguistics' as well as 'arguably the most important intellectual alive today' as The New York Times calls him, Chomsky listened very attentively to every question I asked and answered with what appeared to be a deep understanding of my concerns. He explained to me how the drone was the ideal terror weapon that the United States used to create more and more terrorists, while Washington sanitised the war.

I then brought up the tragic tale of the unfortunate girl named Nabila Rehman who was injured in a double tap drone strike, which also blew her grandmother Momina Bibi into pieces. I asked him why this sad incident that took place in the tribal areas of Pakistan, just two weeks after Malala Yousufzai was shot by the Taliban, is not a story anyone knows or talks about. To this he simply replied:

"That's the norm."

To prove his point, he pointed at a painting on his office wall and explained how it depicted the killing of six Jesuit priests in El Salvador by forces trained by the United States. He then asked me:

 "Does anyone know about this? Does anyone know who Oscar Romero was?"

He mentioned that Vaclav Havel, the last President of Czechoslovakia, was made out to be a dissenter only because he was against communism. Pointing to the painting once again, he said:

"These people had their brains blown out, by us. Which do we know about?"

Adding to this, Professor Chomsky said:

"If you look at scholarship, it's well aware that in the post-Stalin period, if you compare US domains of Latin America and Russian domains of Eastern Europe, the level of crimes and atrocities and torture and murder in Latin America is far higher than anywhere in Eastern Europe. The perception here is the opposite. So, the case you mentioned is exactly like that."

I then asked him the reason behind Pakistan sometimes being labelled an enemy and sometimes an ally of the United States by the American media. To this he said:

"Pakistan has been regarded as a valuable ally, and as a result any tendency (on part of Pakistan) to move towards independence or what would be regarded here as some kind of radicalism, which doesn't mean much, would be opposed."

Next, he went onto praise the book The Thistle And The Drone: How America's War on Terror Became a Global War on Tribal Islam by Pakistani writer Akbar Ahmed, saying the book explains the important notion that 'tribal societies are based on principles of revenge'.

Referring especially to Pakistan, Chomsky noted that,

"The US has pretty much compelled Pakistan to move from tolerating the autonomy in the tribal areas, as the British did, to intervening by force."

He suggested that responding with violence is the norm in tribal societies everywhere, stating,

 "So take 9/11. The hijackers of the planes are usually called Saudis, but this isn't true! Most of them came from Yemeni tribes. Yemeni tribes had been under bitter attack and were reacting the way tribes react – with revenge."

As the interview drew to a close, Chomsky autographed my copies of some of his books that I had brought with me. I also took a few photographs with him before leaving, as a reminder that this incredible day actually happened.

I realised one thing that day. Although most intellectuals usually only grant interview requests to well-reputed organisations or journalists, when you are as great of an intellectual as Chomsky is, it doesn't really matter how tall you are, because you look up to him regardless.
Facebook Conversations
COMMENTS (4)
Comments are moderated and generally will be posted if they are on-topic and not abusive.
For more information, please see our Comments FAQ