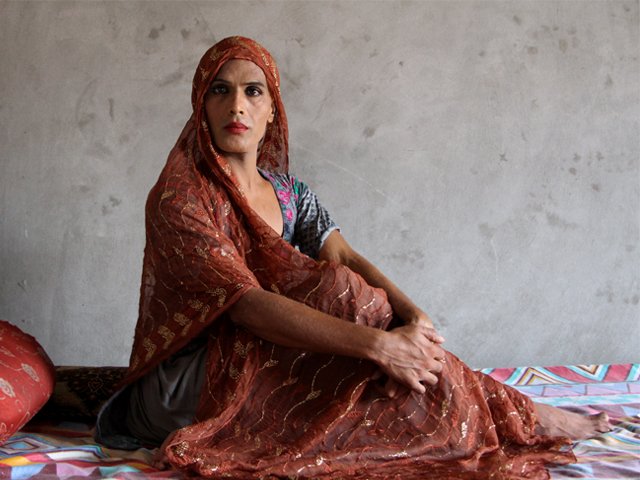 ---
From a bright student to a beggar: "The hate never melted" – Noshi's journey as a transwoman
"I think of how my old friends are waking to get to their offices , and me, their monitor, wakes up to beg on...
---
"You can change your hobby, but you cannot change your nature. If someone offers Rs10,000 to you in exchange for wearing such a feminine dress, you are probably not going to wear it. The same dress, however, is second nature to me. I wear and admire it every day. That does not make me any less of a human, does it?"
This is how my conversation began with Noshi, a 45-year-old trans woman previously known as Farrukh Naeem.


Growing up in Shahdara Town, Lahore, during the 70s, she was considered a smart student in her class.

"I grew up studying well in my school, always ahead of my classmates and earning excellent grades. In matriculation, I chose to study science and got the first position in the class as well in our town, with 80% marks."

Noshi detailed how back in those days there was no concept of tuition, or even explaining math formulas in detail. If a student had a question, it was up to them to find its answer, and she did not struggle in this endeavour.




After matriculation, she continued her education to get a diploma from the Mayo Hospital Lahore in order to become a medical dispenser. It was during those days that Noshi came out to her parents, revealing she was never a male and that she identified as a trans woman. This is when the world changed for Noshi.

"My parents did not accept me for who I was, and they began pressuring me and beating me to remain silent. I knew I was different, but there was no support for me. My father did not allow me to study any further, or even to meet my friends. I was forced to stay at home, and even watching TV was banned. It would take several nights to tell the tales of those days. Life was hard, and the worst part was that it was my own family making it hard."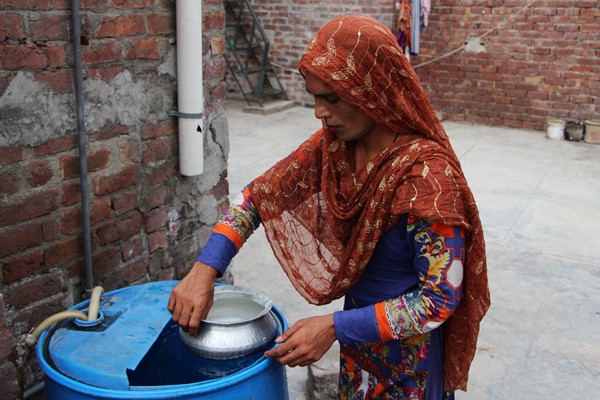 She remembers thinking,

"This needs to change."

After a failed suicide attempt, Noshi decided to leave home and find a place where she would be accepted for who she is.

"There, at least other people respected me for who I am; there was a life and a community I was part of. In short, after I joined the transgender community, for the first time in my life I felt happy as a human being. The weight I had been carrying for years was finally lifted.

I made new friends, but I always missed my family. I lost my family, and I lost my childhood. The main problem in the new place was that I could not continue my education. It was not because of money, but rather because my father refused to give me my previous degree and documents."


Noshi's transition actually went quite smooth and took over eight years. Now that it was complete, she revealed she has no regrets and has never looked behind; at least not until she heard the news that her mother was diagnosed with Paraplegia.

"No one from my home was with my mother. I moved into my home and started taking care of her. All my sisters and my brother had been married, and it was just me at the time who looked after my mother. I washed her dirty clothes, took her to the restroom, and woke up in middle of the night when she was unable to ask for a drink of water," she revealed. "At that time, my father was tolerating my presence at home, not because he loved me, but because he did not have any other choice."


Noshi's father was a well-known school headmaster in the area. Upon her return home, he still did not speak to her.

"My father never smiled at me; he never even looked at me. Even when I tried making tea for myself, my father would turn off the gas. The hate for me never melted."

After the death of her mother, Noshi moved back with the transgender community. At the age of 30, she started performing at wedding functions and birthday parties to make a living. As she got older, she could not get more work pertaining to dancing and found no choice but to resort to begging.




Now, Noshi lives in a house with one room, which remains open for anyone who is struggling with a fate like hers – a life that carries only misery and fear. Noshi gives lessons to young people in the trans community, and helps them decide between the few limited options of living their life. She advises her juniors to school themselves and work hard.

"No one is going to come for you until you don't do something for yourself," Noshi stated with a sigh.


It is believed that trans people have the power to bless or curse others, and they trade off this uneasy ambivalence. It is not the same as the power of magic used by others, because they are open; open to having a conversation where others are not.

Firstly, people do not accept them on their terms. Secondly, even those who talk in their support tend to change completely when someone from their own family or community comes out as a transgender. These were the main reasons listed by Noshi, that forced her to leave and start anew.

"My old classmates who were not as good in class as I was, some of them are now working in government jobs, and some in the private sector," she laments with a sigh. "Every morning when I wake up, I think of how my old friends are waking to get ready for their offices  – and me, their class monitor, wakes up to beg on the streets, just because I was born different."
All photos: Faizan Ahmad