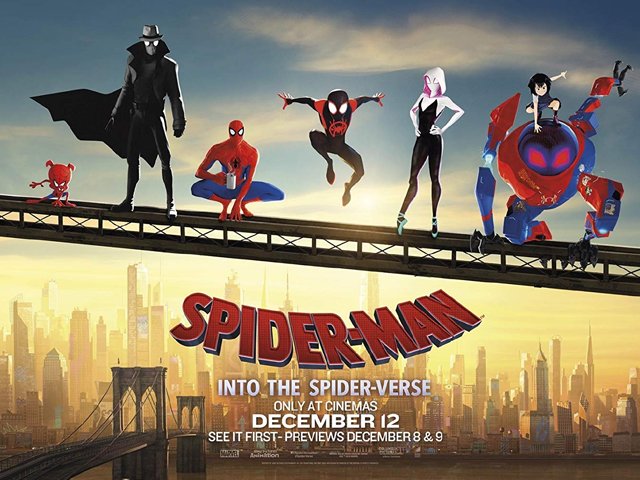 ---
Move over, Pixar! Spider-Man: Into the Spider-Verse has set new benchmarks for animated movies
Burgeoning with new ideas that are both creatively and aesthetically appealing, the movie is a breath of fresh air.
---
Spider-Man: Into the Spider-Verse is a superhero animated movie that pays the ultimate homage to the comic book of its namesake and ticks all the right boxes in the process as well. Miles Morales' (Shameik Moore) rise from being a confused adolescent teenager to the friendly neighbourhood Spider-Man has been exhibited with the best of animation. The story arch combines the 3D computer animation and comic book sensibilities and tendencies, and churns out a well-rounded package that seems different yet is familiar.


The movie is a breath of fresh air among the vast sea of the same Pixar-esque animation style we have grown accustomed to which is why this movie is so good. I dare say, it is the best Spider-Man animation or otherwise.




From the get go, it delivers a viscerally dynamic yet trippy experience. Colours pop, fluidity of animations make our head spin (in a good way) and the best way to watch it is in 3D. Not only that, but the addition of Spider-Men and women from the multiverse and different parallels give an interesting narrative to the plot.




Into the Spider-Verse does take its due time in developing different characters, especially Miles who is shown learning how to deal with these sudden powers. Without giving much away, the story follows the sinister plans of our antagonists. Kingpin (Live Schreiber), with the help of his lead scientist (Kathryn Hahn), experiments with a technology that tears open parallel worlds that consists of multiple Spider-Men and women (hence the title of the movie: Spider-Verse). All of the parallel timelines start to interweave and as a result things get a little complicated.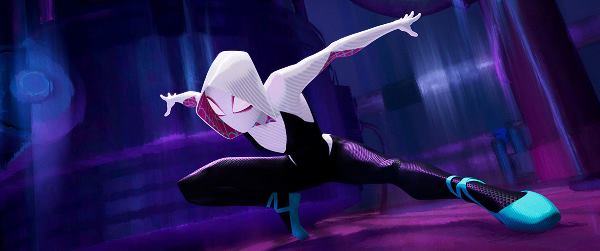 These other 'webslingers' literally and figuratively come barging in to Miles's world while possessing the same abilities and wearing the same mask. These include Peter Parker (Jake Johnson), Spider-Gwen (Hailee Steinfeld), Peni Parker (Kimiko Glenn), Spider-Man Noir (Nicolas Cage) and Spider-Ham (John Mulaney). They must all unite with Miles to work in tandem and figure out a way to return to their own respective universe so that they can stop the glitches and set the world straight.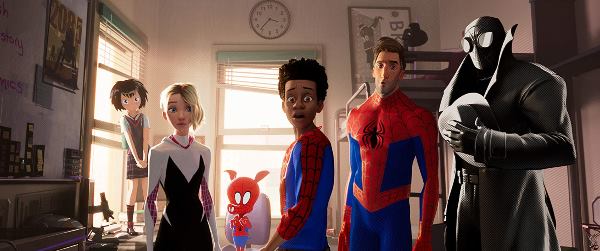 The movie also tries to appeal to emotion by showing the complicated relationship between Miles and his father Jefferson Davis (Brian Tyree Henry), who also happens to be a cop that despises the idea of a vigilante (Spider-Man) doing police work. The best part about the movie is watching Peter and Miles bond where the former acts as a mentor to the latter. Miles learns all the tricks from Peter who teaches him how to use his abilities effectively.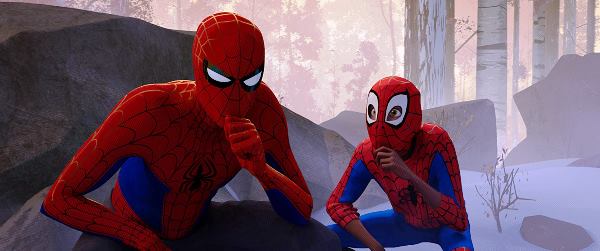 Into the Spider-Verse sets new standards for what an animated movie ought to be. The movie is cool, completely unhindered and burgeoning with new ideas that are both creatively and aesthetically appealing. Moreover, it is all wrapped in a well-rounded package that includes humour, sneaker endorsements and great voiceovers. Previously, the Lego movie was able to achieve the same calibre as this movie but now Spider-Man: Into the Spider-Verse has set new benchmarks for future animated movies to follow. I urge everyone to watch this movie because in all honesty, it deserves to be seen.


All photos: IMDb
Facebook Conversations
COMMENTS (1)
Comments are moderated and generally will be posted if they are on-topic and not abusive.
For more information, please see our Comments FAQ