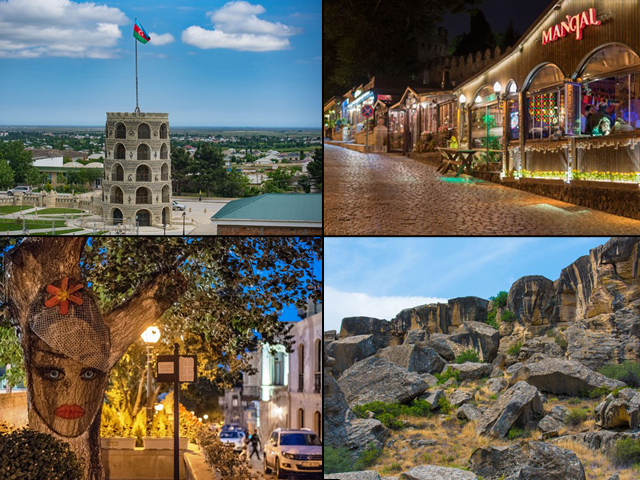 ---
To Baku and beyond: A melting pot of ancient history and modern architecture
Warm hospitality, rich culture, inspiring architecture and natural beauty to amuse all, Baku ticks all the boxes.
---
Known as the city of winds, Baku offers warm hospitality, rich culture, inspiring architecture and natural beauty to amuse all kinds of travellers. The city is soaked in history, and almost every turn you take will give glimpses of its glorious past and aspirations for the future.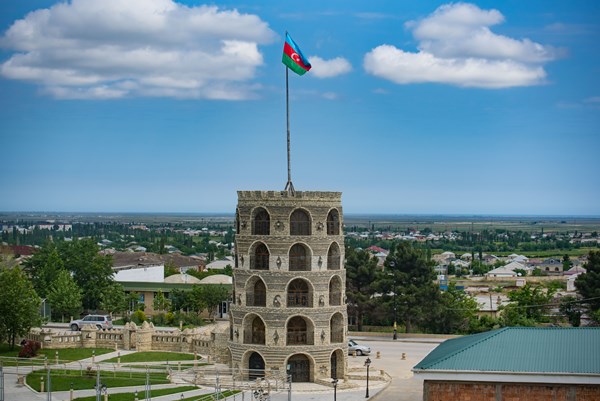 The architecture and food are inspired by the millennia of cultural influences from Romans, Mongols and Turks. Today, the city is a melting pot of ancient history and modern architecture. Baku ticks all the boxes on the list of any discerning traveller and I couldn't resist the first opportunity I got to visit this great city.




I got the opportunity to travel to Baku when I snapped up a deal for a holiday package in just $500 inclusive of a return flight from Dubai, a four-star hotel and airport transfers. I didn't waste any time to sort out the itineraries and mark points of interest in my plan. While planning, I came across several interesting facts about the city. It is the largest city along the Caspian Sea and is 28 metres below sea level  (yes you read that right, below sea level). This makes it the lowest-lying national capital and the largest city in the world situated below sea level. Not to forget its seaside boulevard, which is one of the longest promenades on the earth.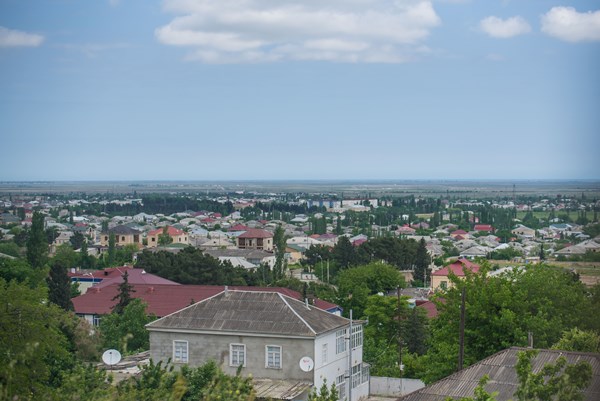 Manat is the official currency and one unit equals $0.60 or Rs73. Despite being one of the strongest currencies in the world, it is hardly available at any currency exchange, even in Dubai. I suggest that you carry dollars and get them exchanged once you land in Baku or use your ATM card to withdraw local bucks from the teller machines. Azerbaijan's visa policy is super friendly. Pakistanis can get e-visa within three working days by applying online, and it costs only $23. The immigration at the airport was also pretty straightforward.




After checking into the hotel, I decided to walk around the neighbourhood. While asking for directions, I met some Azerbaijanis who instead of just pointing the way actually showed me to where I wanted to go – talk about hospitality! Though language was a barrier since very few people speak English, yet we managed to have great conversations at a nearby café. Azerbaijani is the national language of majority of the population while many people also speak Russian, making it the second language of the country.




The list of "must visit" places is long; however, you can divide the city it into two larger areas: the old town and the city centre. The old town, or Icheri Sheher as it is commonly referred to, has a number of historical buildings including Shirvanshah Palace and Maiden Tower. The town centre has shopping malls and modern buildings such as Carpet Museum, Hayder Aliyev Centre and Flame Towers, which has become a symbol for the new Baku. The entire city is well connected with metro trains, and you will find a train station for all the landmark points in the town. Taxis are also readily available but I would suggest avoiding them since even a short trip can be really costly.




On my quest to explore the city, I stumbled upon Heydar Aliyev Centre renowned for its distinctive architecture. It spans an impressive area of 56,000 metres square and was opened in 2012. There's an entry fee but it's worth the price.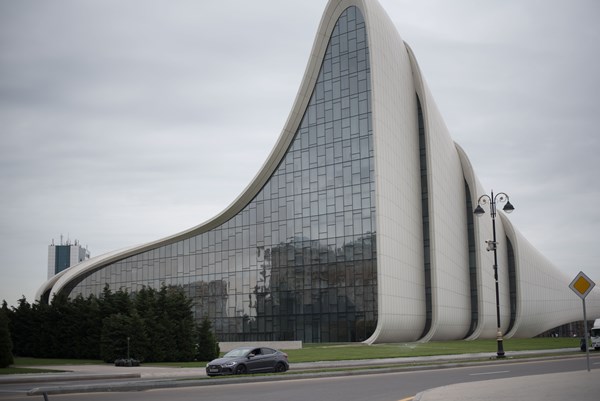 Next, I headed to the old city, which is the most ancient part of Baku. There was something magical there and it felt surreal. The defensive walls dated back to the 12th century are still preserved. Another distinctive structure was Maiden Tower which is almost 800-years-old, and you can even find it on the Azeri currency notes. There were street vendors selling souvenirs and other articles. Just a piece of advice: don't hesitate to bargain with street vendors, it is totally acceptable and sellers make discounts.




Walking through these ancient walls, I reached a street filled with local eateries and decided to try a traditional restaurant called Sehrli Tandir. There was a delightful spread of local dishes from salads to soup and lamb to goat kebabs. The most notable thing was the bread which was cooked in a Pakistani-style oven (tandoor).  Azerbaijani's cuisine is delicious and very economical; a dinner for two at such a lavish restaurant costs less than $30. After enjoying my meal, I took a taxi back to the hotel; it is recommended to get a metered taxi which is readily available throughout the city.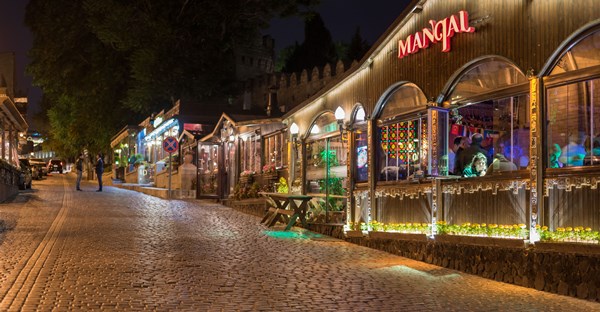 The following day, I was going with a group to explore the countryside of Azerbaijan. I had bought a package in $50 which included pick up and drop off at the hotel, lunch and sightseeing. Passing through forests and mountains, we reached a small village where our lunch was arranged with an Azeri family in a traditional setting. It again provided me an opportunity to chat with the wonderful people of Azerbaijan.  There was a strange kind of contentment on their faces. The lunch was 100% organic; even the chicken was home-grown. Lunch was followed by their traditional tea, served in a pear-shaped glass called an armuda, which is consumed widely throughout Azerbaijan. On the way back to Baku, we stopped at a lake, and even though it was a cloudy day, the view was spectacular. One can also take a horse ride in just $5 to enjoy the lake from more than one vantage point.




On the third day, I hired a taxi outside my hotel for $50 and went to Gobustan National Park, which is 65 kilometres from Baku. It was established in 1966 when the region was declared a national historic landmark of Azerbaijan in an attempt to preserve the ancient carvings, mud volcanoes and gas-stones in the area. It houses over 6,000 rock carvings and dates back to 5,000-20,000 years depicting primitive people, animals, bullfights, camel caravans and many more. I spent hours learning about the history and appreciating the handicrafts dated back to thousands of years.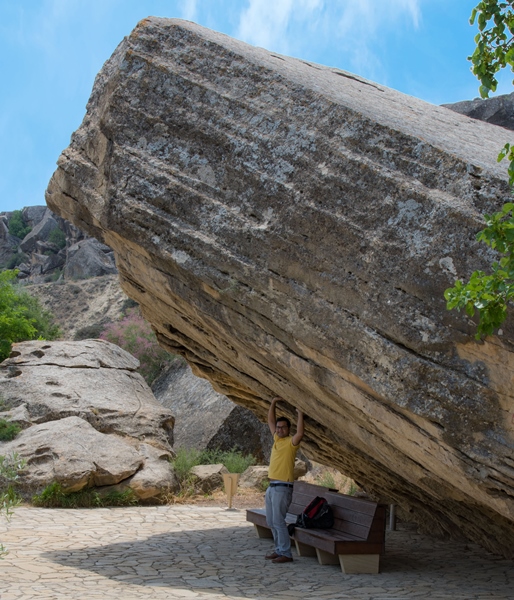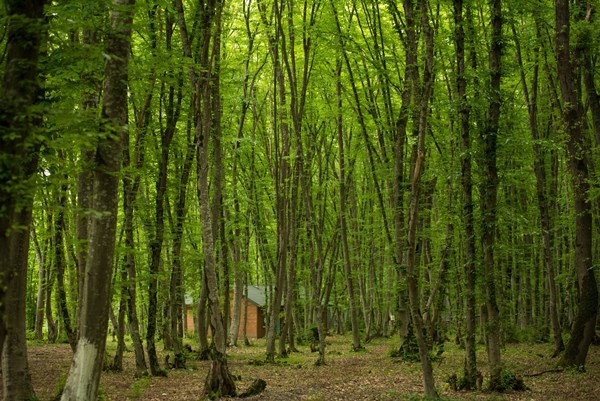 Sometimes referred to as earth's biggest pressure cooker, Azerbaijan is home to 400 of the world's 1,000 odd mud volcanoes. In 2001, one of these made world headlines when it suddenly started spewing flames 15 metres high. The most recent eruption was in February 2017, when the Otman Bozdag volcano on the outskirts of Baku flared a 350 metre-high blaze into the sky. The mud is also considered to have medicinal qualities, and some tourists are found happily covered in it.




One of the most popular tourist attractions in Azerbaijan is Yanar Dag, meaning the burning mountain. It was accidentally lit by a shepherd nearly 70 years ago when he tossed his cigarette butt. Since then, it has been continuously burning fairly steadily all year round even in winter when the rest of the mountain is covered in snow.




The last thing on my itinerary was a visit to The Baku Ateshgah, also known as the Fire Temple of Baku. The temple was used as a Hindu, Sikh and Zoroastrian place of worship. The complex was built during the 17th and 18th centuries.




With this, I called it a day as I was flying back the next day. My visit to Azerbaijan was for four days in early summer, which was a fairly sufficient time to enjoy Baku and its surrounding countryside. I had a fantastic and joyful time, and on top of everything, I was taken aback by the sheer hospitality of Azeris. What an amazing nation!




I long to revisit Azerbaijan but this time during the winter season so that I can relish Shahdag Mountain Resort, the first and largest ski resort in the country, located in Azerbaijan's Greater Caucasus range. Thanks to its varied landscapes featuring 75% of the world's climatic zones, it can be visited all year round. If you haven't considered visiting this transcontinental country yet, then I would highly recommend doing so. And if you're into football, it is also one of the cities hosting the quadrennial UEFA Euro 2020 International Men's Football Championship hence more reason to visit this outstanding city.

All photos: Shahnam Ali