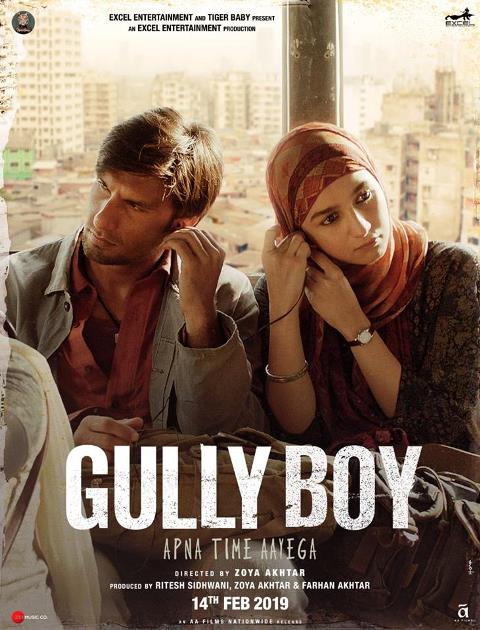 ---
Is Gully Boy the desi 8 Mile?
Even though the film looks promising, you can't ignore the uncanny similarities the movie shares with Eminem's 8...
---
In early 2016, rumours started circulating that Alia Bhatt and Ranveer Singh will be starring together in Zoya Akhtar's next directorial venture. Having previously directed Zindagi Na Milegi Dobara and Dil Dhadakne Do, films deemed both critical and commercial successes, there was a lot of speculation and excitement surrounding news of her latest venture.

Akhtar's films always have an ensemble cast which makes us all the more eager to watch them. According to some reports, Ranbir Kapoor was also initially meant to star in the movie, but it didn't pan out. Sara Ali Khan, Bollywood's newest female lead, was also rumoured to make her debut with this film.




The movie is titled Gully Boy, and ever since the plot details were first revealed, fans have been really pumped. Since then, it has been a series of slow burns for fans that were dying to see even a glimpse of the movie. Only some posters and set photos were released initially, until recently when Gully Boy's official trailer was finally released.




The movie is inspired by the lives of real-life street rappers, Vivian Fernandes (Divine) and Singh as Naved Shaikh (Naezy). The trailer depicts life on the streets of Mumbai and the subdued and gritty underground world of rap.




The trailer starts off with an aerial view of Mumbai's slums and then shifts to depicting an underground rap battle giving us an idea about what to expect. From what can be inferred from the trailer, Singh's character dreams of becoming a famous and successful rapper and denounces those rappers who only rap about girls, cars, alcohol and money.




Bhatt stars as Sakina, Naezy's love interest. She appears to embody the role of the protective girlfriend and will straight out hit anyone who sets eyes on her boyfriend. The very talented Vijay Raaz plays Naezy's abusive and strict father who is completely against his son's dreams to make it big as a rapper.

Kalki Koechlin and Vijay Varma also have supporting roles in the movie.




The trailer is highly energetic – Singh and Bhatt are killing it with their impeccable performances. Interestingly, Singh does all the rapping himself and with such ease that you might think he has been doing it for years.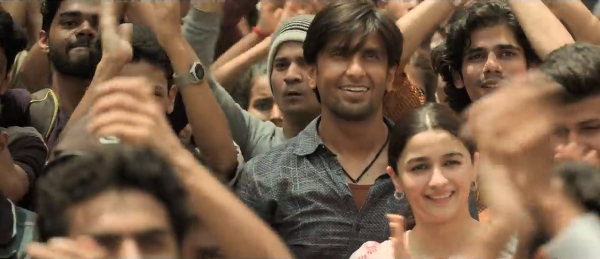 The best scene of the trailer perhaps appears in the final few seconds when Singh, engaged in a rap battle, raps the following lines:

"Thok sir jhukaa tu dum daba chal rasta naap le. Kapde silaye le khud ke dam pe nahin liye meine apne baap se."

(Put your head down, know your place and go back to your hood. I have gotten these clothes stitched myself, did not have to go to my father for them.)


As much as I enjoyed seeing the trailer, it's difficult to ignore the similarities the movie shares with Eminem's 8 Mile, which also revolved around a struggling rapper with an abusive father who faces hardships on his way to the top in the world of hip hop.

Some shots and camera angles in the trailer are uncannily similar to those in 8 Mile. A scene where Singh is engaged in a rap battle and one where he is rapping to a crowd and his fans are copying his hand gestures seem to be taken straight out of the Hollywood production.




Regardless, the trailer doesn't fail to impress and we can hope that the movie will turn out to be just as good as the trailer. The raw energy and intensity exhibited in the trailer should translate into an equally entertaining and captivating movie which will hopefully keep us asking for more, just like the trailer does.




Both Singh and Bhatt have been on a dream run as of late. While Bhatt's Raazi became a sleeper hit, Singh's last two releases, Padmaavat and Simmba, crossed INR 300 and 200 crores at the domestic box office respectively. There are high chances that Gully Boy will be another feather in both of these actors' caps.

Gully Boy is scheduled to be released this Valentine's Day, February 14, 2019.

All photos: Screenshots
Facebook Conversations
COMMENTS
Comments are moderated and generally will be posted if they are on-topic and not abusive.
For more information, please see our Comments FAQ