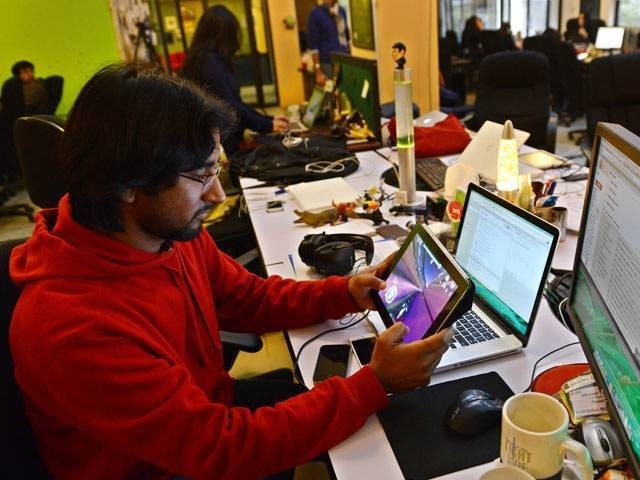 ---
No, Pakistani 'startups' did not raise over $300 million in investments in 2018 
Pakistan's tech ecosystem is showing positive signs lately, but it's not even close to reaching the alleged $300mn.
---
A Pakistani tech publication published an article recently, claiming that Pakistani startups raised $341 million in 2018. This article was shared by many in the Pakistani startup ecosystem.

The article was perhaps seen as an acknowledgment of the fact that the technological ecosystem in Pakistan has come a long way and is finally attracting venture capital (VC) money. This might very well be true. But the claim that Pakistani startups raised over $300 million last year is a stretch.

For any such report, it is very important to first define a few basics and focus on their respective methodologies. These basics include: the definition of a startup, the definition of a Pakistani startup, and what exactly constitutes as investment.

The publication fails to do any of this. This is why they've ended up listing many 'investments' that shouldn't have been a part of this report in the first place. Here are some of them:

Ant Financial's $184.5 million 'investment' in Telenor Microfinance Bank

Telenor Microfinance Bank is a subsidiary of the Norway-headquartered Telenor Group. It was previously known as Tameer Microfinance Bank. Telenor had acquired 100% of Tameer in March 2016 – the Norwegian company already owned 51% of the bank and acquired the rest in this transaction.

Last year, Ant Financial announced acquisition of a stake in the Telenor Microfinance Bank for $184.5 million.

At this point, you may be wondering how a subsidiary Norwegian corporation classifies as a Pakistani startup. Even if we are to take into account that the report talks about Telenor Pakistan (which is a Pakistani company), it still doesn't make sense to include a corporation in a report meant to focus on startups.

OLX's $89 million investment in CarFirst

Listed as a Pakistani startup raising $89 million, CarFirst is headquartered in Pakistan. It is a used cars marketplace owned and run by Frontier Car Group which is a Berlin-headquartered startup specialising in 'developing, launching and operating used-automotive marketplaces within emerging market economies'.

The report is incorrect in that the $89 million investment was in fact raised by Frontier Car Group , not CarFirst.

Excel Labs' $31 million

On their website, it says:

'Excel Labs was founded upon core values of patient priority and accurate testing. During the past 25 years, we have built up a legendary reputation for excellence in both, from a small local lab we have grown to become a regional network.'

Based on this, it again makes no sense to categorise Excel Labs as a startup.

Cloudcade Pakistan raising $6 million or $6.5 million

Cloudcade is a San Francisco-based, free-to-play mobile games developer and publisher. In July last year, they announced that they will be forming a game studio in Pakistan and Ammar Zaeem (co-founder of a Pakistani mobile game studio Caramel Tech) will be joining them in leading this new studio. VentureBeat had reported that Caramel Tech's 50 engineers will also become a part of the newly established Cloudcade studio in Pakistan.

The first problem with reporting that Cloudcade raised $6 million or $6.5 million is that this amount was supposed to be invested over a period of three years, according to VentureBeat itself.

The second problem with this piece of information is that Cloudcade is also not a Pakistani startup. Owning a studio in Pakistan and deciding to invest in the country still doesn't make the organisation a 'Pakistani startup'. This ridiculous claim is tantamount to saying that Microsoft is an Indian company just because it has engineering offices in the country.

Ricult's $1.85 million

The Agri-Tech startup Ricult is active in Pakistan – it has an office in the country and its CEO is a Pakistani. But on the website and LinkedIn page of the startup, it says that it is headquartered in Philadelphia, United States.

So again, not a Pakistani startup.

Grants are not investments

The report also talks about different grants received by startups. To their credit, the publication has at least mentioned that these are grants. Regardless, grants should not be treated as investments. They are simply a source of funding and if the title of the report had used the word 'funding', it would have made sense to include them. But not when it clearly uses the word 'investments'.

The Pakistani technological ecosystem may have been showing some positive signs lately, but it is not even close to reaching the alleged $300 million in annual VC deals anytime soon.

If we remove all the investments that shouldn't have been included in the first place, we're left with a mere $30 million, which appears to be the actual amount of investment raised by Pakistani startups.


---
This post was originally published here.