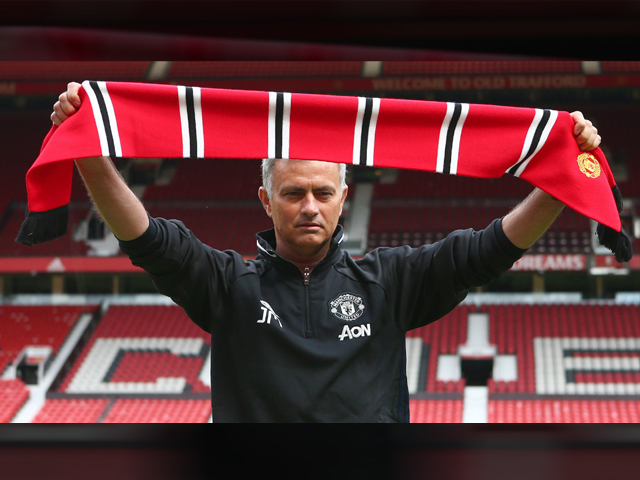 ---
Manchester United got 99 problems and Jose Mourinho was just one of them
It's mindless to think his sacking will solely upend ManU's prolonged miserable fate spread over two and a half...
---
Jose Mourinho has been sacked by Manchester United. His time at United came to an end after two and a half years in charge. It was an impending axe that was bound to fall on the fervid manager after the dismal performance of Manchester United this season, which is United's worst start in 28 years. The defeat against Liverpool proved to be the final jolt required to oust Mourinho.


Manchester United had a horrid first half of 2018/19 in which they fell 19 points behind the Premier League topper Liverpool after 17 games. They are 11 points behind fourth-placed Chelsea and a spot in next year's Champions League seems improbable.

The Portuguese manager after having proved his prowess with giants like Inter Milan, Real Madrid and Chelsea came to Old Trafford amidst high expectations. He was brought in to stabilise a wretched team whose juggernaut ended with the end of the 27-year long era of manager Sir Alex Ferguson. His two successors failed to take United at the zenith again and now within a span of just five years since Ferguson's retirement, United are searching for a manager for the fourth time.

With the arrival of a proven bigwig like Mourinho, that tumultuous period was supposed to end, but as things turned out, it got aggravated. United and Mourinho were unable to cope with mounting defeats and the situation worsened with every drop of the point.

Other than the point gap on the scoreboard, the differences between the manager and players kept widening with time also. Being at odds with the club hegemony, not being given the players he desired and his bitter-sweet relationship with his squad had impacted the Red Devils' performance adversely.

Contrary to expectations, his style of play was a prime source of displeasure among fans and supporters. His defensive tactics, when compared to his nemesis Pep Guardiola's belligerent style, didn't bring much joy to the fans who were critical of not trying to score.




Mourinho's woes weren't only on-field. He and the club's board were not in congruence about various decisions. Just at the start of this year, a report came out stating that Mourinho is unhappy with the transfer strategy of the club. He also repeatedly criticised his club's policy in the transfer market, insisting his players were not good enough to compete for major titles. Mourinho has constantly complained of not getting the support that his rival managers are offered at Liverpool and Manchester City.

The apoplectic and fickle nature of Mourinho also contributed to making things worse.

Mourinho made sure that the schisms in the team come out in the open. His feud with Paul Pogba – a player whom he acquired for £89.3 million – constantly made headlines. He, at more than one occasion, daftly censured his own players in press conferences. Players like Anthony Martial, Pogba, and Phil Jones have been criticised by Mourinho in the pressers. Such barbs made Mourinho's relationship with his players even more toxic. There are also rumours that he once unsuccessfully tried to get club ambassador Dwight Yorke sacked just because he gave an interview saying that Manchester United would have won the Premier League title with Guardiola in charge.




Mourinho's departure and the appointment of a new manager isn't the solution to all the problems prevailing at Old Trafford. It would be mindless to think that his sacking will solely upend United's prolonged miserable fate spread over two and a half years. Former United star Gary Neville in an interview said,

"There have been seven years of poor decisions and poor recruitment. I've no idea who makes the decisions in the football club from a point of view of recruitment and structure – who has the final say? Who is it that is telling Mourinho that those players shouldn't be signed? I can't see anybody in the football club that has the qualifications to do that."

The problem is deep-rooted and Mourinho was just a part of it. At a time when a sacked manager is being labelled culpable, the responsibility of this failure also rests upon the club's hierarchy, especially on the shoulder of Edward Woodward, the executive vice-chairman of Manchester United. His record in the transfer market has been cataclysmic.

According to Goal.com, in 2013, Woodward wanted to land players like Cesc Fabregas, Gareth Bale and Ander Herrera, but could only sign Marouane Fellaini in the end. After last season, in which United earned a merited second place, he refused to support Mourinho's demand for a centreback. Woodward told reporters as the summer window was closing that he would have splashed out on Real Madrid's Raphael Varane but not on those Mourinho had identified. Contrary to this, three of his signings, Pogba, Romelu Lukaku, and Alexis Sanchez cost United £1 million a week in wages.

Woodward, hailing from a financial background, has certainly made United few million pounds richer but his football decisions have been atrocious. Having survived the firing of three managers who he had appointed, its uncertain how long can the status quo go on. Manchester United can emulate their neighbour Manchester City's administrative model. City has a perfect model in place to smoothly run the club. They have a director of football who oversees transfers, signings, and renewal of contracts, and a chief operating officer who looks after financial matters. This horses-for-courses approach has earned City excellent dividends in terms of results and trophies.

Pro tem, Manchester United has appointed an interim manager till the end of the season in the form of Ole Gunnar Solskjaer. Who will be the permanent boss at Old Trafford still remains a question.

Mauricio Pochettino is the first choice. The current Spurs boss has done well with his team and that's why he was being eyed by Real Madrid. United will also have to compete with Los Blancos. Though Real has made Santiago Solari the manager until 2021, rumours are still abound and only the results at the end of the current season will ascertain Solari's future. Moreover, Pochettino signed a five-year contract with Tottenham last year, so any move to Trafford will require some serious money splashing due to the buyout clause.

After a sterling time with Real Madrid, which resulted in three Champions League titles, Zinedine Zidane has been linked to United since he walked out of Santiago Bernabeu. Will he be willing to come to England? Only time will tell.

Ryan Giggs, the current Wales manager can also be in contention having been an icon and assistant manager at the club.

Whoever gets selected, his biggest task will definitely be getting the best out of the squad and mitigating the administrative problems while reconnecting the club with the fans. It's safe to say there won't be smooth sailing for the newbie at United.