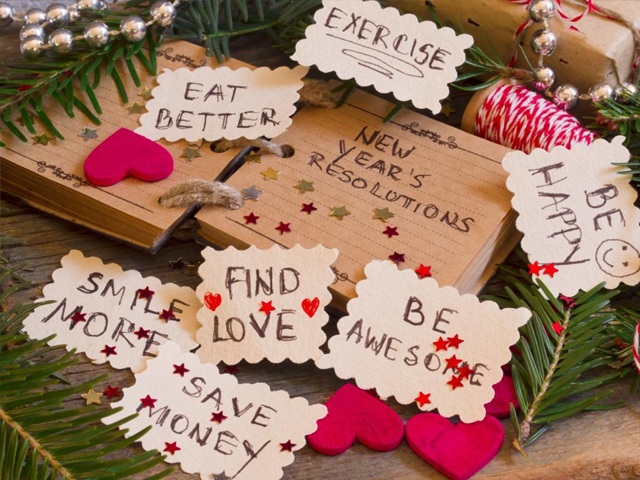 ---
From "New Year, new me" to "New Year, same old me": 5 resolutions you hear at the start of every year
Who cares if you haven't achieved anything in life so far? This is your big break! This is your time to shine!
---

There's a lot of talk and literature on the five stages of grief; you may even know them by heart. It's great if you know; grief is tough to deal with and people should be introduced to its stages and variations. However, there are other things too which recur yearly, that people should be prepared for.

Last year, my best friend Seher called me on December 31st, saying:

"Maryam, this is it. 2018 is the year."

I immediately recalled our conversation on December 31, 2016, when she revealed to me that 2017 would be the year. But I love that girl to bits, so I asked,

"The year for what, Sehri?"

She paused for a short while, the excitement on her end almost leaking through my phone, and said:

"This is the year I get my life together. My new year's resolution is this: Get your life together."

I sighed deeply, the ghosts of New Year's past suddenly crystallising around me.

"Come on, Sehri. How about a more achievable goal? Like not biting your nails anymore?"

A variety of expletives followed my "unsupportive and underestimating" questions, which ended the conservation with both of us fully aligned on Seher naming 2018 the "get my life together year".

It's almost 2019, and spoiler alert: the same friend messaged me, binge-watching Hart of Dixie while eating energy bars at 2am, saying she definitely does not have her life together yet.

December is almost over, and the New Year is rapidly looming in. You look back at 2018 and you think, "man, where did the year go?" while scrolling memes on Facebook for hours. Suddenly, you feel your adrenaline rising (maybe it's because you haven't moved in a year and your hormones are generally misfiring), you hear your bones creaking as you stand up, look at yourself in the mirror your mom's been asking you to clean for a while now, and tell yourself:

"I will (please pick one: Be more responsible/learn to play an instrument/read a book every week/ lose weight/ travel the world/ get rich/other) in 2019. I can feel it. This is the year."

You're all pumped up now. Who cares if you haven't achieved anything in life so far? This is your big break! This is your time to shine and achieve the unachievable!

The following are just some of the goals people most commonly come up with.

The generic wanderlust

A couple of my friends are always being 'called' by other cultures and exotic locations. They haven't seen a picture of the Himalayas, or even been to Kati Pahaari once, but when it comes to the Swiss Alps or the Kilimanjaro, they feel the overwhelming "the mountains are calling and I must go" feeling. It's not their fault though; the Himalayas don't have signals, and these influencers need to keep all three of their social media fanclubs engaged. So they take a week off work and go on a Europe trip, taking a million pictures along the way with tourist hot-spots.

For the next decade, they'll post pictures from the same trip with the #throwback and captions like, "take me back!". Not only this, after planning their trip they're hit with a sudden realisation: all travel agencies are rookies and they are the ones who have figured out how to get the cheapest trip possible. Beware telling them you have travel plans; they're going to want to help you with them!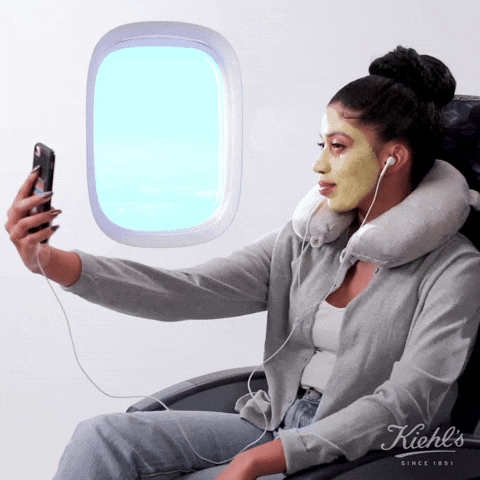 The sudden music enthusiasm

After listening to 'all' the greatest songs in the world: Bohemian Rhapsody, Space Oddity, and some unknown songs by local underground bands, these people are ready to take the next logical step – learn to play an instrument and sing. They use their tone deafness as strength and don't let anyone bring them down. They may not know any chords yet, but their brand new guitar is subtly in the background of every picture they take. You cannot have a conversation with them which doesn't include an epiphany they had while holding their guitar (because they can't play it yet). I find it in poor taste to discourage these aspiring musicians; after all, we need more budding artists like Taher Shah and the dude who sings "It's my life". The viral fitness bug

You can hear the ambition months in advance: their Facebook posts increasingly talk about empowerment and being in control of your own destiny. Right around the turn of the New Year, they promise themselves they'll be marathon-fit by next December. Thousands are spent on getting the right protein supplements, gym memberships, and sermons also are provided to friends and family (free of cost, of course).

They do stick to their resolution for the first week of January at the very least, spending hours and hours in the gym. By the end of the first week, however, as they cradle their sore muscles, the gym seems too far away and those loaded cheese fries too close. Ah well, no more 'gym freak' memes and Insta quotes for the rest of us!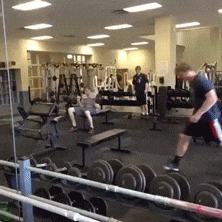 The soon to be sage

You know when you meet someone who's really learned and wows you with how well thought out their opinions are? These aspirants have also met such people and now are on an impossible quest to become them. Their New Year resolution is to read one book every year, watch only informative documentaries and have intellectual conversations. However, six months, one book, half a documentary and zero intellectual conversations later, they realise that binge watching Friends and Gossip Girl is their true calling. Very smartly, they let the pros take care of PBS and Think and recede into the comfort of Netflix and chill.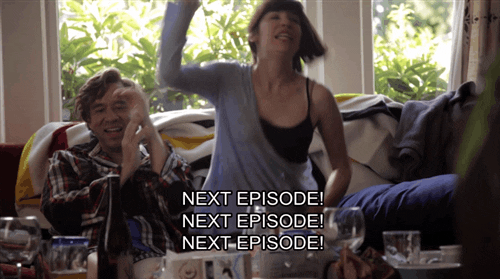 The real realism

For people who have gotten over the high of big goals for the coming year, there are small, bite-size resolutions like, "I will shower once every week", and "I will open a book this year" and so on. They have been beat up by past goals and they have gracefully accepted it. Instead of New Year, new me, they believe in New Year, same old me.

They look condescendingly at people with goals and satisfy themselves by accusing the people steadfast to their resolutions of taking steroids or being depressed or being too rich and privileged to understand the problems of poor folk. I fall in this category and honestly, it's a pretty chill place to be.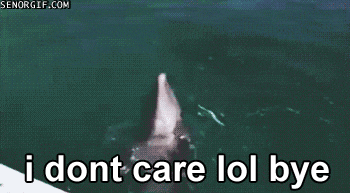 Let's keep our fingers crossed and hope all of us stick to our resolutions in 2019. But if push comes to shove, 2020 is just the blink of an eye away!

Happy New Year!
Facebook Conversations
COMMENTS (2)
Comments are moderated and generally will be posted if they are on-topic and not abusive.
For more information, please see our Comments FAQ