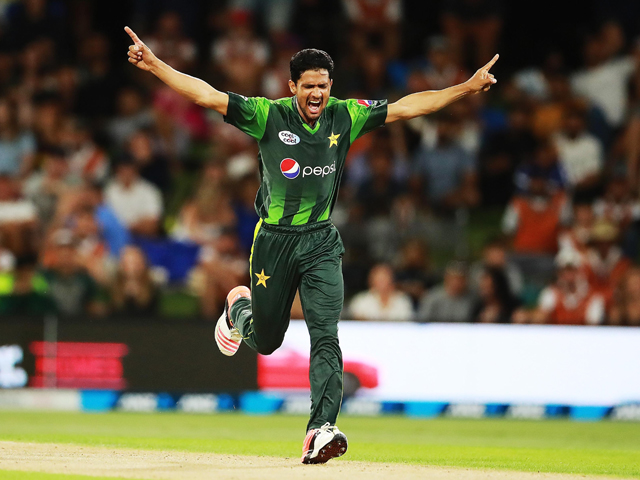 ---
Another season of waiting: The (mis)treatment of Aamer Yamin, Pakistan's answer to an all-rounder
Despite his stellar record, he has never been given a chance and has always been discarded without any valid reasons.
---
We often hear of the injustices served to many players in Pakistan cricket, but no one really speaks about the way Aamer Yamin has been mistreated by the board thus far.

I've always been a big fan of Yamin. He caught my eye a few years ago after he scored a double century in domestic cricket. At the time, Pakistan hardly had any fast bowling all-rounders, and I felt he was the man to fill the void. His batting first-class average has always hovered around the 40 mark, and his bowling average has always been under 30. Both are good enough for him to be selected for one discipline, never mind as an all-rounder.

Despite his stellar domestic record, Yamin has never been given a proper chance at the international level, and I find this extremely strange. Instead, the likes of Bilawal Bhatti and Anwar Ali were given extended runs, whilst Yamin, clearly the most talented of the lot, was sidelined.

In recent times, Pakistan has preferred Faheem Ashraf, who has done well to an extent. However, I do feel Yamin has a lot more potential, especially with the bat. Ashraf and Yamin have actually played together in the same game for Pakistan twice. The first was an ODI, and the stats are as follows:

Bowling (nine overs)

Yamin: One wicket for 65 runs

Ashraf: Two wickets for 49 runs

Batting

Yamin: 32* off 27 balls

Ashraf: 23 off 15 balls




It can be argued that both gave a relatively similar performance in this game. However, their next game together was a T20I match a week later, and their stats are as follows:

Bowling (four overs)

Yamin: One for 25 runs

Ashraf: One for 55 runs

Batting

Yamin: 15* off six balls

Ashraf: 8 off four balls

It is clear that in both instances where the two played together, Yamin outperformed Ashraf. Despite this, Yamin was dropped while Ashraf has been given a consistent run after those matches. I don't understand these double standards, for whilst Ashraf has offered a decent effort, I cannot see any valid excuse for dropping Yamin, especially as he has outperformed when playing against Ashraf.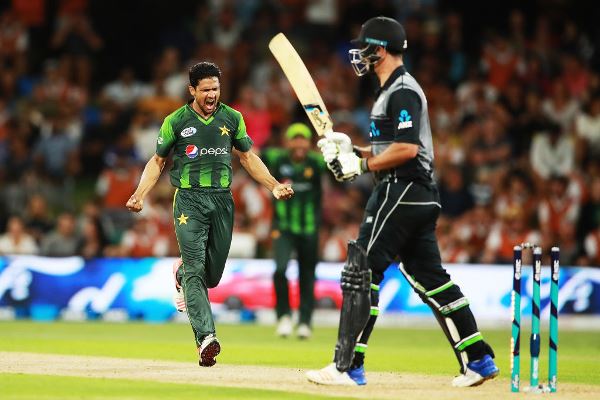 Moreover, in only his second ODI, Yamin scored his maiden half-century – scoring 62 under tough circumstances. Despite this, he never played a single game for Pakistan for another three years. The next games he played were the two referred to above, after which he was dropped yet again without a valid reason.

Yamin's overall ODI batting statistic reads an average of 95 at a strike rate of 98. His bowling average at 77 isn't as impressive, however, he has only bowled a limited amount of overs and his List A career shows he can be more than handy with the ball.

In 2015, Pakistan were set to play a T20I series against England in the UAE. Prior to that series, they played an unofficial T20I game against Hong Kong in which Yamin played alongside Ali. Yamin smashed 27 runs off only 13 balls, while in comparison Ali scored 16 off eight. And yet Ali was given the nod to play the upcoming games against England, whilst Yamin was sidelined.

Yamin eventually did manage to receive his T20I debut after this. He played the third T20I against England and immediately made history, as he became the eleventh man to take a wicket upon his first delivery in T20I cricket, dismissing Jason Roy. Despite this, he was removed from the attack early by his captain, finishing with figures of two overs for 12 runs with one wicket.



In the same game – with Pakistan chasing a total of 154 – Yamin was slotted at number 10 in the order despite batting being his stronger suit, while Ali and Sohail Tanvir were promoted ahead of him. He was dropped after this game and played his next T20I three years later; the game referred to earlier in which he outperformed Ashraf by scoring 15 off 6.

Since that game, he is yet to play another for Pakistan.

The aforementioned events clearly show how badly Yamin has been treated throughout his career. Despite decent performances at the international level, he has never been given a consistent go and has always been discarded without a proper reason.

This is not just the case for international cricket; Yamin has been similarly neglected by the Pakistan Super League (PSL). Whilst he has been selected in the squads for all three seasons thus far, he hasn't been given a proper go. In season one, he played for Peshawar Zalmi. He was called on to play late in the tournament, and only managed to play two games, in which he never got to bat once.

A year later, he was selected by the Lahore Qalandars. Once again he was called upon late after Bhatti was injured, but this time he managed to play three games. In his first game, he took three wickets for 17 runs in his four overs, after which he was sent to bat at number 10. In his second game, he finished with one wicket for 28 runs, and scored 25 runs after coming on to bat at number eight. In his third and final game of the season, Yamin did not get to bat at all.



The Qalandars retained Yamin for the 2018 season, where he only managed to play two games in the entire season. If you add it all up, in the past three seasons of the PSL, Yamin has only played seven games. It is absolutely ridiculous that a cricketer with such talent has been given such little opportunity.

When the PSL draft for season four took place recently, Yamin was not picked by any of the squads, and in the end was selected by the Karachi Kings as a supplementary player, which basically means it is unlikely he will play this season.

Yamin can expect another season of simply waiting around.

One promising sign is that he was recently selected for Pakistan A, but even there he has been wronged. Yamin played against New Zealand A, and took three wickets for only 27 runs in his first game. All three of his wickets were against international cricketers, but despite this good showing, he was dropped for the remainder of the series.

What makes this mistreatment even more strange is that Pakistan have often struggled looking for a pace bowling all-rounder. They clearly have the man they need in Yamin, for he is someone who can play multiple roles with the bat as well as be handy with the ball. Yet he is never given the chance to prove himself.

Yamin is now 28, and I feel we are throwing away the prime of his career. This remains just one of the many cases where the potential of talented Pakistani cricketers is being wasted.
Facebook Conversations
COMMENTS
Comments are moderated and generally will be posted if they are on-topic and not abusive.
For more information, please see our Comments FAQ