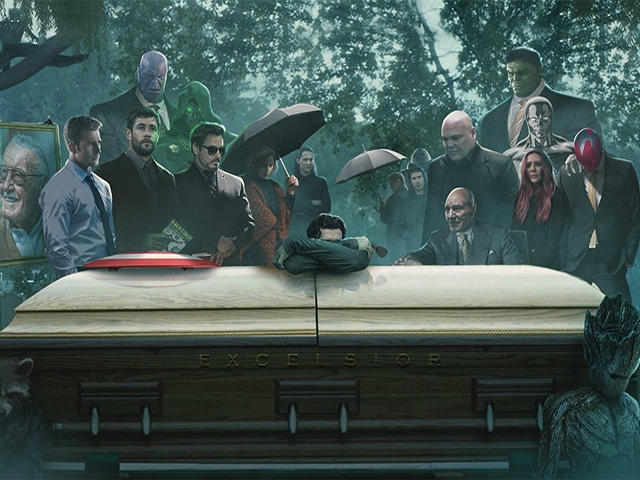 ---
Excelsior: In honour of the real superhero, here are Stan Lee's 10 best cameos
Creating such superheroes must have required some superhuman abilities on his part.
---
Last month, I was sitting in a jam-packed cinema watching Venom. The movie was in its final minutes, and Tom Hardy's Eddie Brock was walking down the street when he ran into an old, white-haired man wearing dark shades. The crowd cheered immediately, and kept spurring while the old guy spoke to Eddie.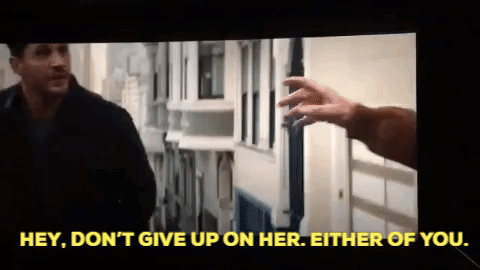 Obviously the old man knew about Venom, as he was none other than Stan Lee, the mind behind Venom and the other countless superheroes created by Marvel Comics. The fact that almost everyone in a packed theatre at a multiplex in Hyderabad, Pakistan knew this creative mind was testament to the fact that his popularity knew no bounds. But unfortunately, none of us present in that theatre that day knew we were watching Lee's last cameo while he was alive.

On November 12th, the legendary Lee breathed his last and left behind an undying legacy of creative work that will keep audiences entertained till eternity and beyond. Through iconic heroes like Spider-Man, X-Men, Iron Man, Thor, Daredevil, Hulk, Ant-Man, Black Panther, and many more, he not only provided us with adventure and escape, but also influenced people with the idea they could become something bigger than just themselves.

The former president of Marvel Comics created characters that would go on to become inspirations for many generations to come. His X-Men were created at the height of the civil rights movement and tackled the subject of racism and inequality. Lee was also one of the minds behind Black Panther, the first black superhero to appear in comics.

The movies based on Lee's work have been creating waves for over a decade now, leaving behind a global impact and making billions of dollars to boot. Lee left behind a goldmine of content to ensure that no one is short of a world to lose themselves in. However, one thing that will definitely leave us feeling bereft will be the lack of his cameos that have time and again been the cherry on top of an already brilliant superhero movie, or sometimes even the saving grace for some dull entries.

In honour of Lee's memory, the following are his 10 most memorable cameos in the Marvel Cinematic Universe (MCU).

10. Fantastic Four: Rise of the Silver Surfer

The sequel to Fantastic Four wasn't up to the mark, but Lee sure had a great appearance in it. He appears as himself and tries to get in Sue and Reed's wedding ceremony, but is turned away as he tries to explain he really is "Stan Lee". The scene was a throwback to a comic issue where a similar meta moment was happening to Lee.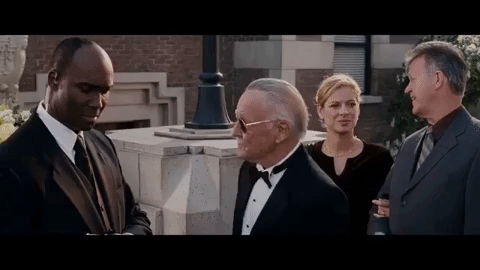 9. Hulk

2003's Hulk was definitely one of Marvel's biggest disappointments, so once again Lee was the highlight of the film. He appears as a security guard concerned the security isn't tight enough at Bruce Banner's lab. He has a conversation with another beefed up security guard who is in fact Lou Ferrigno, the actor who portrayed 'The Incredible Hulk' in the classic TV series of the same name.


8. Captain America: The Winter Soldier 

In this critically acclaimed sequel, Lee appears as a security guard at the Smithsonian Institution and finds that Captain America has stolen his own iconic suit which was on display there. After this latest finding, Lee says,

"Oh man, I am so fired."


Note that this is made more brilliant by the fact that while Lee wrote many Captain America storylines, he wasn't behind the character's creation.

7. Iron Man

Iron Man was a defining superhero movie and laid the foundation for the MCU, but apart from that, it also featured a cameo from Lee which was also one of his own favourites. Lee is shown with three blonde women at a gala where Tony Stark mistakes him for Hugh Hefner, the founder of Playboy magazine.


6. Deadpool

Although he didn't create Deadpool, Lee did manage to get a cameo in the movie. Obviously, the film featuring the 'Merc with a Mouth' had something feisty for Marvel's former editor-in-chief. Lee appeared as an MC at a strip club where he announces a performer.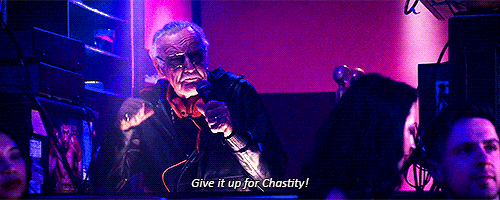 5. Avengers: Age of Ultron

At the Avengers' victory party, Thor brings out the 1,000-year-old Asgardian liquor and claims only Asgardians could handle such a strong drink. Lee, claiming to have fought at Omaha Beach, insists to have the drink. He is then carried away drunk while muttering his catchphrase "Excelsior!" According to Lee, this is his favourite cameo in the MCU, for it involves two scenes instead of the usual one.


4. Captain America: Civil War

In this superhero team up movie, Lee appears at the end as a FedEx mailman who mispronounces Tony's name as "Tony Stank", something the War Machine says he will not let go of anytime soon.


3. Spider-Man 3

In a less comical and more thoughtful cameo, Lee appears as a random bystander in the movie who reads a news bulletin regarding Spider-Man with Peter Parker standing right beside him. He turns to Peter and says,

"You know, I guess one person can make a difference."

Peter gives this a thought, but before he says anything, Lee utters his catchphrase "'Nuff said" and leaves.


2. The Amazing Spider-Man

The Amazing Spider-Man was a decent enough movie, but Lee's cameo in it was mind-blowing and shot with perfection. The scene takes place at a high school where Spider-Man takes on the Lizard. The fight shifts to a library where the camera cuts to Lee, a librarian oblivious to the high octane action going on behind him as he is busy listening to classical music on his headphones. A table nearly hits him, but he walks out of the library without a clue of what was happening. That's classic Lee right there.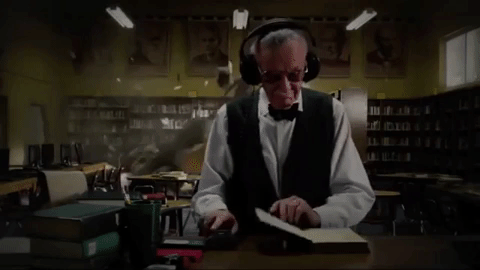 1. Guardians of the Galaxy Vol 2

In this second outing of the Guardians, Lee appears as an astronaut having a conversation with the Watchers. He tells them about his stint as a FedEx mailman (referring to his cameo in Captain America: Civil War), and later tells them he has many stories to tell as the Watchers start to leave. This appearance in the Guardians of the Galaxy Vol 2 is probably his most prominent one for many fans, for the sole reason that it confirms a huge fan theory that Lee's cameos were in fact connected and that he might be playing the same luckless character in all the MCU movies.


Lee has also been confirmed to appear in a cameo role in Avengers 4 and Captain Marvel, which I'm sure everyone will look forward to. Few individuals have impacted millions of people across the globe with their work the way Lee has, the way he will continue to do so for generations to come. I suppose creating such superheroes must have required some superhuman abilities on his part. Considering the legacy he has left behind, it seems as if Lee was similar to the characters he created. He may not have had superpowers himself, but he surely was superhuman. As fans of his work, we will always be indebted and eternally grateful to Stan "The Man" Lee for providing us with all the inspiration, the countless memories, and for what is to come.

Excelsior!