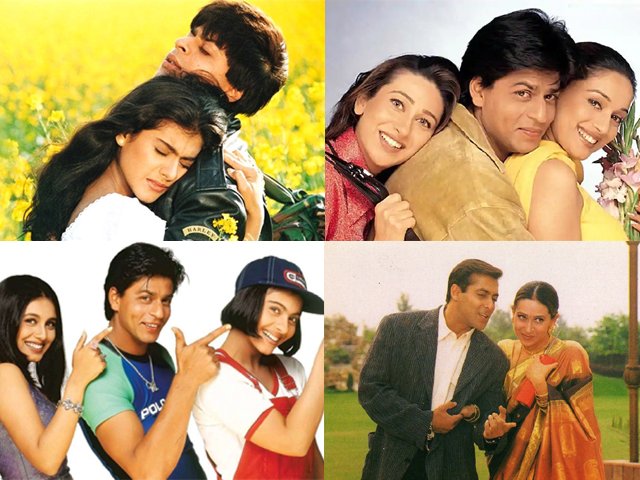 ---
From DDLJ to KKHH, 5 Bollywood 'classics' that are now problematic
Trying to figure out if our childhood has been ruined, we re-watched some classic and they did not sit well with us!
---
Like most millennials in Pakistan, we grew up watching Bollywood films. From films like Hum Saath Saath Hain to every single movie where Shah Rukh Khan opened his arms and struck his signature pose, it felt like we lived and breathed these movies, knowing all the songs and dance moves by heart as we watched our favourites on repeat.

Growing up leaves you with significantly less time to watch movies, and a vastly more refined palette. As we grew older and ventured towards watching movies and TV shows produced in Hollywood (or "foreign films" for the most refined cultural consumer), we barely had a chance to revisit the movies we practically grew up on.

However, every once in a while we'd get the chance to re-watch an old Bollywood classic, only to come to terms with the fact that our "faves" are indeed problematic now. The horrific scale of sexual and physical violence against women in India and Pakistan, as well as the recent #MeToo movement, has brought about more awareness within the larger public when it comes to consent and the sexism prevalent in our society.

Trying to figure out if our childhood has indeed been ruined, we went and re-watched some movies from our past, and the following five movies did not sit well with us:

1. Dilwale Dulhania Le Jayenge

Let's rip the band-aid right off. DDLJ is a cult classic and is a deeply romanticised film, especially by women. We were all told to look for our very own 'Raj', but let's see what that means, shall we?

Raj was a rich, entitled brown boy, and the first time we see him, he is literally trashing a store owned by a fellow hardworking Hindustani, only because he wants beer. When he meets Simran for the first time and is stuck in a train compartment with her, Raj thinks it appropriate to dig through the girl's bag and dangle her undergarments in her face. From Simran's perspective, Raj is nothing more than a creep who is harassing her as she tries to read in peace (the old fashioned equivalent of putting your earphones on).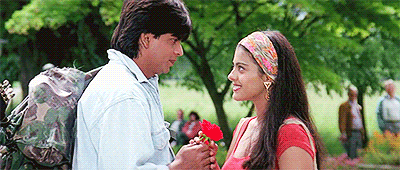 Later, as Raj and Simran travel together and she wakes up in his bed after a night of consuming alcohol, he lies to her and tells her they had sex, somehow thinking that telling a girl he had sex with her while she was in no position to consent, would make him look good. Later, when Simran starts to cry, he then slut-shames non-Indian women by telling her she is a Hindustani girl with Hindustani values; it doesn't take a genius to figure out what he's implying here.

There are so many moments in DDLJ when we find Raj's behaviour disturbing, but nothing is worse than his treatment of Preeti (played by Mandira Bedi), whom he deliberately strings along while he tries to win over Simran's family.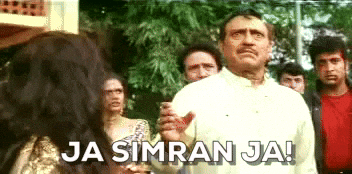 The movie tries to present Raj as some sort of ideal, a man every woman wants, but what exactly is that man? Where is Simran's choice? She literally goes from her father controlling her to him letting her go, only to send her to Raj, another man who shall now control her future. Women are the ones who put DDLJ on a pedestal, and women are the ones who must recognise that it indeed does not deserve it.

2. Kuch Kuch Hota Hai

KKHH was an instant favourite as a child; from a boy-girl friendship to a basketball playing Kajol (whose amazing haircut one of us unfortunately tried to replicate as a child) the movie seemed pretty great… back then. Now, it is hard to watch the movie without noticing how frequently Kajol is shamed for being a 'tomboy', or seeing her change her physical appearance, grow her hair and wear "feminine" clothes for Shah Rukh to realise that his former friend is actually an attractive woman. The movie also directly sends the message that a man and a woman cannot be friends, which most adults would disagree with.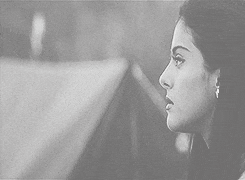 The no-music dance scene is considered its most 'romantic' one, recreated many times to pay some sort of tribute to the original. However, watching it now, we saw how the filmmakers put in the 'women don't want it, so ease them into it' tactic. No wonder why explaining 'no means no' to South Asians is such a challenge. Kajol is shown to hesitate and move away, but Shah Rukh, obviously knowing better than her and exhibiting the dominant role a man is supposed to take, moves closer, not giving up until she gives in. Safe to say, as adult women, we find this behaviour creepy.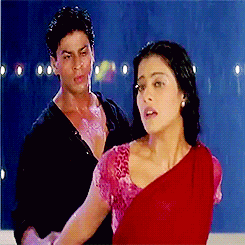 3. Biwi No 1

In hindsight, we don't really know why this movie was popular to begin with. The entire plot was problematic; from Salman Khan cheating on his wife (played by Karisma Kapoor) with a 'younger, more beautiful' woman, to leaving his wife and kids for aforementioned woman when his wife discovered the truth, to the movie actually making it seem like the appropriate solution was for the wife to change the way she dresses and put some makeup on to gain her husband back.


The movie pretty much blames women for infidelity; half the blame is laid on the 'seductress' and not the cheating husband, while the other half is laid on the wife, who should put in more effort into being attractive for her husband instead of making her children her primary focus. In between the women who are at fault, there's no space left to blame the man, who is ultimately forgiven by the wife. But one re-watch is enough to ensure that you will never forgive this film for wasting your time and your brain cells.

4. Dil To Pagal Hai

Dil To Pagal Hai had the potential to be a good film, but it is hard to move past the movie policing women's bodies. Rahul's (SRK) entire relationship with Nisha (Karisma) is messed up, as he constantly slut-shames her over her choice of attire. If shaming her was not enough, she is presented as the foil to Pooja's (Madhuri) character; her shalwar kameez attire, pooja-doing character. Rahul constantly doubting and shaming Nisha while appreciating Pooja's purity and virtue as he stalks her and bullies her into working with him is enough to make you cringe throughout the movie.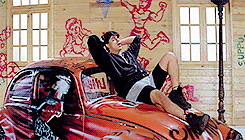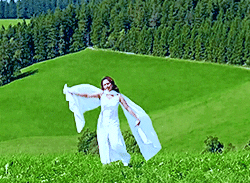 5. Mohabbatein

Apart from being tortured onscreen because of looking at Uday Chopra, Mohabbatein is that ridiculous movie we have locked up in some corner of our brains. Following the usual 'pursue the girl till she says yes' trope, Chopra went all out after the girl, despite the girl understandably rejecting him. Basically, if the girl says no to you, corner her in the park, break into her hostel, follow her around like a creep till the filmmakers finally decide she is in love with him. Chopra probably got more chances to prove himself as an actor though than he did to get the girl.

Moreover, the movie heavily romanticises suicide. The whole, love is eternal concept and giving your life for your beloved is extremely problematic. There is a reason why Romeo and Juliet is a tragedy and not a love story. Instead of focusing on the real issue and struggle Aishwariya Rai's character was going through, Shah Rukh hallucinated his dead girlfriend, wrote on fallen leaves and spontaneously played the violin. He was clearly going insane, guys!

Media and art is subjective to the culture and ideas of the day and age it is being viewed under. Just as art produced in the colonial era is considered racist by today's standards, similarly, movies that demean or shame women in order to uplift the man as the hero and saviour she has to depend upon can only be termed sexist by today's standards. As times change, it is easier to see where we were going wrong; for instance, the rape joke scene in 3 Idiots will never stop being problematic. We're sure upcoming generations will have more to say about the movies they grew up on, but for now, all we have is our DVD of Kabhi Khushi Kabhie Gham that we can largely watch guilt-free to remember our childhood without feeling like the 'inferior' gender.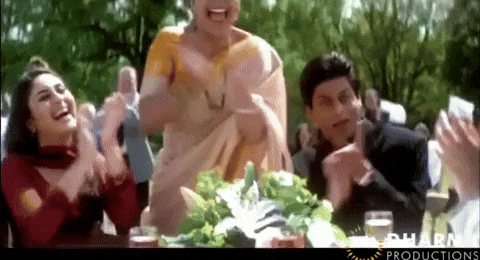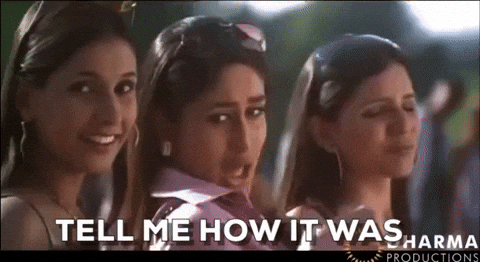 ---