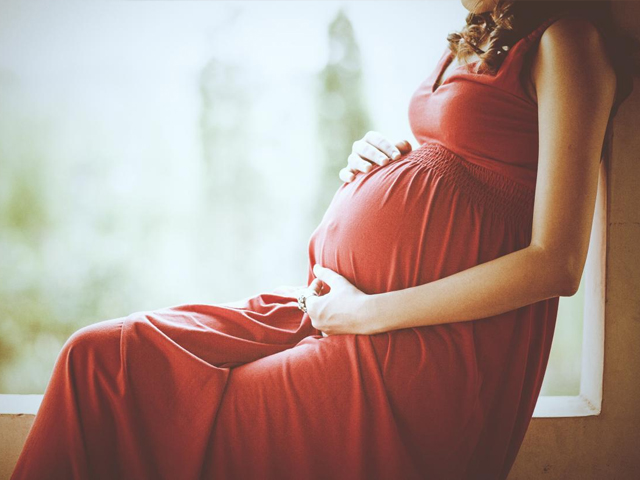 ---
Why I wanted to abort my baby
Six months after my son was born, I found out that I was pregnant again. I was horrified, to say the least.
---
The facade of life; how extraordinarily amazing yet deceiving. A dear friend, living an apparently ideal life shares her story:

I had a love marriage, and since this is looked down upon in general, we faced a lot of opposition from both our families and friends. This eventually led to a lot of resentment, and my once beloved husband forgot that he fought so hard to have me in his life and let everyone mistreat me, so much so that I myself was not sure if love really existed between us anymore.

Three years and two kids later, a girl and then a boy, our differences were in the limelight and it was almost the end of our relationship. My husband lost his job when I was pregnant with my baby boy; he was depressed and always in a negative state of mind. I was the only one earning and there were so many issues which were drifting us apart. It was a tough pregnancy and then a very difficult delivery without any family around. I only had my husband, who left me alone in the labour room to go and rest at home. Even in the moments when he was around, he was always busy watching supermodels on the television in the labour room instead of providing me with any sort of comfort.

I tried my best to settle things after the delivery and my husband agreed to give us another chance. After some time, he got a job; it wasn't a great job but at least he was working. We were just trying to settle in. And just then, about six months after my son was born, I found out that I was pregnant again.

I was horrified, to say the least. I had just had a terrible pregnancy, a difficult delivery and a disturbed, stressful married life. I was clueless, and my husband was not happy about it either. I was the sole contributor to the family finances as he was sending a major chunk of his salary back home to his parents.

I dwelled at length about what to do and decided to abort the baby, because it was just going to add more responsibilities on my shoulders and I was not ready for that, neither financially nor physically/emotionally/mentally. It was also hard for me to ask for another maternity leave from work as I had recently rejoined. Also, my marriage was already on the rocks and with this pregnancy I knew it would completely shatter. My husband was okay with the abortion and said "tumhari marzi" (your choice), showing the same kind of indifference he had about anything related to me or our marriage.

I found out about a lady nurse in Pakistan who could abort the baby for me and made arrangements to go see her. I went to my mom's house where my parents and siblings did not support my decision either. But I was completely drained, mentally and physically, and had no energy to make them understand that I cannot embark on another roller coaster ride with this pregnancy.

On the day of the abortion, I dropped off my two children to my mom's place and left with her for the clinic. It was a very small setup situated on the outskirts of Rawalpindi. She started with the ultrasound. I could see the foetus on the screen. It was already big enough to be seen and was a beautiful sight to watch, regardless of the fact that it was my third pregnancy. And then she exclaimed,

"Wait! There is a heartbeat!"

With her remark, I missed a heartbeat myself. She put the doppler on and there it was; lub-dub, lub-dub, lub-dub. I was already shaken and listening to the heartbeat was the last nail in the coffin. I felt electrocuted. I got up and left the clinic. There was a bench outside where I sat and looked at the serene open fields with tears in my eyes. I was drowning amidst my emotions. I closed my eyes and called upon my Allah to give me courage and guide me. I called my husband right there right then and said,

"I don't know what the future holds for us together, but I am keeping this baby. It already has a heartbeat."

I came back, continued my job along with raising my kids and taking care of this pregnancy. My husband never came along for any of my appointments. But one thing this pregnancy did do was reveal my true strength. I had been working almost till the last day. From bringing in groceries and walking down the street to fixing lights in the house and washrooms, I did everything on my own.

On the day of my delivery, I cleaned my entire apartment in active labour, called the taxi, went to the hospital and delivered the baby, all alone and by myself. My husband was with our kids back home. It was surprisingly a smooth 10-hour labour, unlike my first two. I stayed alone in the hospital that night, did my son's circumcision the next day and came back home on the second day of his birth without any complaints.

The first three months at home with a newborn, a toddler and a preschooler were a mess; I had no time to brush my teeth, comb my hair or even change my pyjamas. From feeding a newborn to putting a toddler to sleep to getting the preschooler ready, I was exhausted beyond measures. My husband was a silent spectator during all this time. However, amidst this strenuous routine, it was still a blessing that we had no time to even argue. We were just going with the flow. I started to look for help and found a lady to hire. Unfortunately, I had to fire her due to her affair with our neighbour's driver. I then hired another lady who robbed me of a big amount. I lost a lot of money from my pocket during this hit and trial. Then, my mother came to stay with us for some time as I had to rejoin work.

The next six months were chaotic; mornings started with an episode of migraine, lack of sleep, extreme tiredness, exclusive feedings, picking/dropping my kids to/from school, a full-time job and looking for the right help. My own state was out-of-balance while trying to keep a balance between work and home. I was about to have a breakdown but then we finally found the right house help.

Gradually, things started to ease up between me and my husband. We started going out to spend some quality time together. We eventually found our way back to friendship, laughter and intimacy. Even my in-laws started acknowledging my efforts towards my children and our home. Looking at my continuous struggle to keep my family together, my husband finally found his way back to me.

Neither he nor I can go back in time to change these stressful years, but I am glad that Allah blessed me with love and respect for enduring these tough times with patience. We also got a chance to go for Umrah and then, after six months, for Hajj. This changed our lives completely. All I asked there from Allah was to give us hidayah (guidance), and He did. We came back as different people. I started my hijab journey, became regular in performing salah (prayer), started learning the Holy Quran, and my husband and I got closer to religion. Our finances got better too as my husband got a good job and, for once, I am very content with my life.We have three beautiful children and my youngest has the most beautiful soul. We love them to the moon and back.

Sometimes, in the moments of deep catharsis, I wonder what if I had made a different choice that day. Would my life still be the same? Sometimes one decision makes or breaks your whole life. I believe this was one of my decisions which led my life to this beautiful ending. It might seem difficult in the start; the pain would even feel impossible to bear but please never ever abort a life just to have some temporary relief from burdens. The difficult time will go away but the regret of aborting a life will stay with you forever. Have faith in Allah and His miracles.
Facebook Conversations
COMMENTS (6)
Comments are moderated and generally will be posted if they are on-topic and not abusive.
For more information, please see our Comments FAQ