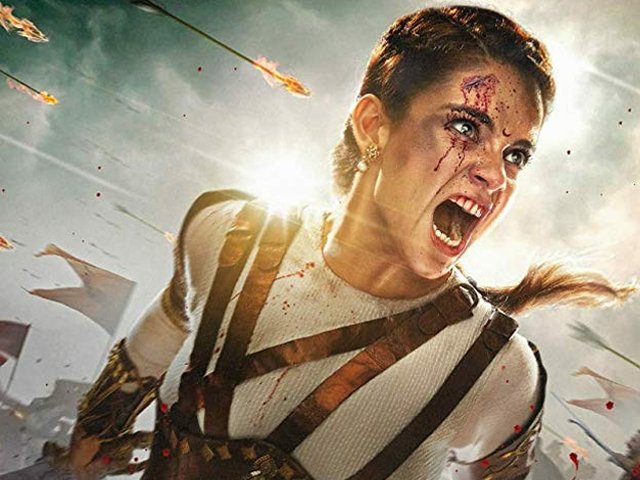 ---
Manikarnika: Only Bollywood's real 'Queen' can play Jhansi ki Rani with such valour and brilliance!
With such resemblance to Sanjay Leela Bhansali's signature style, it surely raises the expectation bar!
---
Gone are the days when Bollywood was associated with movies that only portrayed the valour and gallantry of male protagonists. Filmmakers are now finally shifting their focus from male-oriented films to powerful women-centric movies. Successful films such as English Vinglish (2012), Queen (2014), Dangal (2016), Neerja (2016), Pink (2016), and Lipstick Under My Burkha (2016) are just a few names that kept filmgoers spellbound with their feminist storylines and audacious leading ladies.

The Queen-famed Kangana Ranaut's highly anticipated biographical film, Manikarnika – The Queen of Jhansi, is one more addition to these powerful women-centric flicks. These movies that revolve around a woman of extreme courage are truly empowering and inspiring to so many women who have always been exposed to male-dominated characters in movies.




Manikarnika's recently released teaser is making waves not only in the film industry but also amongst moviegoers who are happy to see a National Award winning actress in a warrior-queen avatar. Keeping in mind her signature style of portraying female protagonists, Ranaut has picked this role of the warrior-empress with a great historical significance to prove her mettle in Bollywood and we hope she is successful in her endeavour.




The preview begins with Amitabh Bachchan narrating the story, explaining that the subcontinent was prospering before the British invaded it. He further highlights that it was Manikarnika who took a stand against the British to save her motherland.

"Khoob lari mardaani, woh toh Jhansi waali rani thi..."

(Fought intrepidly, she was the Queen of Jhansi)


Ranaut is portraying the titular character of Rani Laxmi Bai, the queen of Jhansi in northern India who fought the East India Company during the Indian Rebellion (1857) and posed a tough challenge for the British Raj.




The period drama depicts diverse sides of Rani's life; for instance, it reveals that she was not only a ferocious fighter but also a devoted wife and mother. The first poster of Manikarnika, released a couple of months back, truly illustrates the courageous nature of the queen as it showed Ranaut riding a horse with her little baby boy tied around her back in a battlefield.




Similarly, the teaser highlights her life as a mesmerising Queen, clad in traditional fancy sarees and expensive jewellery while managing the family and palace affairs. The trailer gradually discloses that as the clouds of war clustered over Jhansi, she became a brave warrior who aggressively led her small army against the British military while chanting the slogan of 'azaadi' (freedom).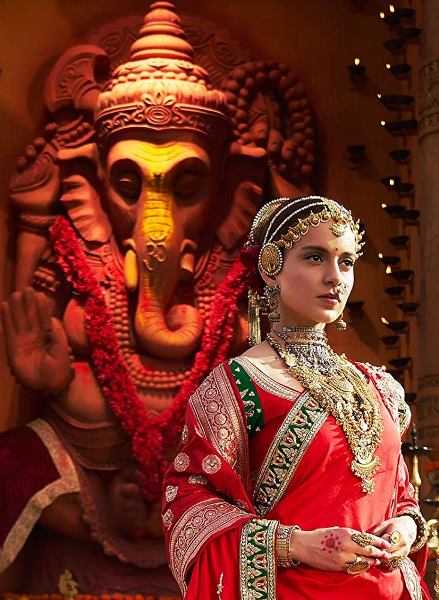 From the writers of Baahubali: The Beginning (2015) and Bhaag Milkha Bhaag (2014), the storyline seems to perfectly capture the true essence of a warrior-queen who carries a sword in her hand, rides a horse and leads her army into battle.




It seems that Manikarnika's filmmakers are heavily influenced by Hollywood's epic war dramas. One can easily get the Gladiator (2000), Troy (2004) and 300 (2006) vibes in its teaser.




Apart from Hollywood's influence, one can draw a parallel with Sanjay Leela Bhansali's signature style of long shots of majestic extravagant sets, ostentatious war scenes and ornamental period props. The magnitude of such resemblance raises the expectation bar for both the actress and the director.




Directed by Tollywood (Telugu cinema) filmmaker, Radha Krishna Jagarlmudi, Manikarnika also stars Atul Kulkarni, Jisshu Sengupta, Ankita Lokhande, Mohammed Zeeshan Ayyub, Kulbhushan Kharbanda and Taher Shabbir.

Since the release of the teaser, the netizens have not only praised the intense preview but also made a series of memes that have gone viral amongst Twitteratti. A particular clip showing Ranaut fighting in the battlefield with blood on her teeth while snarling at her foes is the main source of these hilarious memes. If you want to enjoy the plethora of jests as well, scroll down to find some of the witty ones going viral on social media.

https://twitter.com/myhonop/status/1047003565338841089


Me at the Dentist after a Root Canal. #manikarnikateaser pic.twitter.com/XYlw9Cd4CN

— Anid (@annoyinglyanid) October 2, 2018
Looks like someone escaped from Zombie Apocalypse #ManikarnikaTeaser pic.twitter.com/WdTv9HhteA

— Aviraj Singh (@avirajsingh) October 3, 2018


The film is a compilation of a robust female lead, fierce battle scenes and last but not the least a story about a brave, historic figure. So, if you are a fan of period films, then Manikarnika is a must-watch for you!

Manikarnika is set to release on January 25, 2019.
Facebook Conversations
COMMENTS (3)
Comments are moderated and generally will be posted if they are on-topic and not abusive.
For more information, please see our Comments FAQ