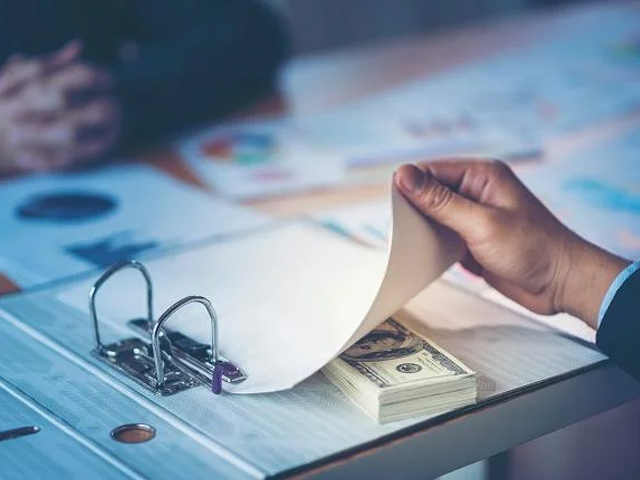 ---
If PTI believes in democracy, asset declaration of public servants should be public knowledge
Accountability and transparency are the two cornerstones of good governance
---
As per a report of Transparency International, it can be said without the risk of contradiction that the Islamic Republic of Pakistan, unfortunately, does not enjoy a desirable position on the global list of countries in regards to corruption perceptions. For the year 2017, its survey shows that Pakistan ranks at 117 out of 180 countries.

The present government of Pakistan has a greater responsibility to address this menace, especially since they have risen to power because they held the previous government accountable for their real or perceived corruption. But so far, they have not initiated anything in this regard. In my opinion, one of the initiatives the government can take to tackle corruption is to publicise asset declaration of public servants.

Under the existing rules, public servants in Pakistan are required to file details of their and their dependents' assets and liabilities every year but they are kept confidential, perhaps under the assumption that they have the right to privacy. This right, however, is not absolute and in a democratic dispensation, there is no justification for keeping them confidential, as this is against the principles of transparency and accountability.

Article 19 of the Universal Declaration of Human Rights under International Covenant on Civil and Political Rights (ICCPR) describes information as "the oxygen of democracy" owing to its importance in the process of decision-making and opinion-forming.

After insertion of Article 19A in the Constitution of Pakistan through the 18th amendment, it is the fundamental right of the public to have access to information in all matters of public interest, subject to regulation and reasonable restrictions imposed by law. And what could be of more public interest than the access to information relating to the overtime acquisition of assets by public servants that is proportionate to their salary and other sources of declared income, if any. Exposure of wealth of public officials is a serious public interest.

This may not help prevent corruption, but it will certainly help detect illicit enrichment and conflict of interest. The importance of this cannot be over-emphasised as the government of, by and for the people stands on the pillars of good governance. Accountability and transparency are the two cornerstones of good governance, both of which require the public to scrutinise the actions of those who exercise powers in the name of public interest.

Those we call government servants are actually public servants since their salaries are paid by the public at large in Pakistan and therefore, the public has the right to look into the assets acquired by them through declared sources of their income.

It is paradoxical that while the assets and liabilities of the lawmakers in Pakistan are not only reported in the media, they are also subject to criticism, but the assets of law implementers are kept confidential. This in itself is a violation of Article 25 of the Constitution; being not based on any intelligible differentia.

Moreover, the Supreme Court of Pakistan in a judgment, while dealing with issue of public representatives assets, has held that such disclosures are crucial for demonstrating the legitimacy and bona fides of the accrual and accumulation of economic resources. Such disclosure shows the returns received from economic activities and can indicate if these activities may be tainted with illegality, corruption or misuse of office and authority (PLD 2016 SC 689).

The ratio decided in this case is squarely applicable in case of public servants because they exercise powers in the public interest and the public has the right to keep a watch on their economic activities to check any misuse of these powers. Therefore, governments in Pakistan, federal as well as provincial, are requested to make the assets declaration of government servants public knowledge, preferably through concerned website for the oversight of public.
Facebook Conversations
COMMENTS (3)
Comments are moderated and generally will be posted if they are on-topic and not abusive.
For more information, please see our Comments FAQ