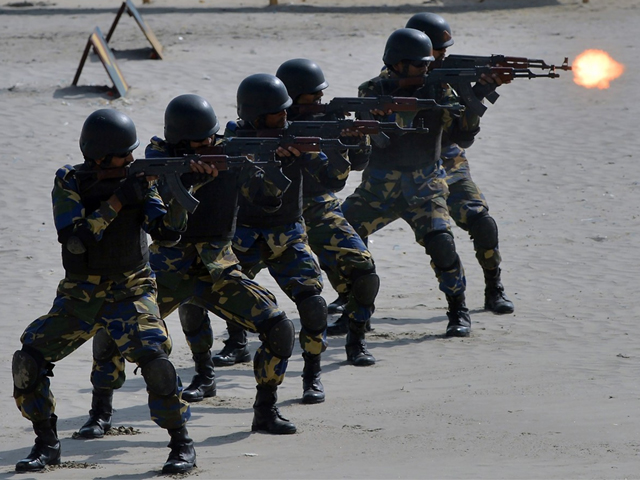 ---
From honouring our martyrs to a mere date on the calendar – have we forgotten the importance of Defence Day?
People usually tend to remember events that are observed as a holiday, and September 6th goes by quietly every year.
---
It was August 14th a few weeks ago, and with the newly elected government, Independence Day was fervently anticipated this year. People rejoiced over Naya Pakistan and await the change that was promised. A little over three weeks later, Pakistan commemorates Defence Day ─ now just another day, for so many of us across the country.

Just over two decades ago, Defence Day used to be an annual public holiday. It ceased being so, when the then government categorised September 6th as a counterproductive day off; I believe this was circa March 1997. As we speak, the only sign of the importance of September 6th in our history is the annual supplementary newspaper editions and special TV transmissions. Anyone who witnessed the 1965 war could probably share some verbal and/or written recollections, but how many of us truly make the effort to make note of any such accounts?

With this in mind, let's take a minute to revisit the history of Defence Day. September 6, 1965 marks the day when Indian army crossed Pakistan's international borders without a formal declaration of war. Numerous sacrifices were rendered by the Pakistani armed forces, while the nation showed an unprecedented spirit of unity and determination to counter the attack and safeguard Pakistan's territorial integrity. In a sense, September 6th will remain a day to remember our national heroes: Commodore MM Alam (also known as Little Dragon), Major Raja Aziz Bhatti and Squadron Leader Sarfaraz Ahmed Rafiqui, among others.

Growing up, I remember my generation falling in love with PTV's Alpha Bravo Charlie – the one fandom that came oh-so-close to toppling that of Titanic's. I take a chance in saying that this series triggered our trademark, die-hard love for our military. It showed Pakistan Army's softer image that introduced us to the private lives of those who are supposed to protect our sovereign territories.

There are a number of factors that fuel this passion. Globally, Pakistan Army ranks sixth in terms of manpower. They are the third largest contributor of troops to United Nations Peacekeeping missions and have the largest women representation in the Muslim world. And I've recently learnt that our Armed Forces have a 0% suicide rate. How awesome is that?

Fifty three years after the 1965 war, Pakistanis tend to be very inclined towards the State and often display the same spirit and qualities as those brave jawaans (soldiers) who fought to protect their borders from the enemy's designs back in 1965.

While this does trigger a very strong sense of nationalism, is it still the case? In all honesty, I had to go back to my GCSE O Level readings and revisit countless Defence Days to date, to understand what the war was about, what happened and who attacked who first. I detected a hint of confusion over what the reality is. And this confusion would probably be more evident in our younger generations. Can we alternatively call it cluelessness?

Let's take a minute to identify what the 1965 war means to the current generation of Pakistanis; do they know why the war was fought or the lessons learnt from that conflict? To find out, I spent some time asking around and the answers I got were surprising, to say the least. Everyone knows that there was a battle fought, but when it came to the "why" part, I got several very sad responses. I was told that the war was probably fought in Kashmir and it was because India wanted to control Pakistan's nuclear weapons. Apparently, both sides were able annex territories from the opposing regions and that Pakistan easily won the war as the Indian side did not have the courage to fight. For a minute, let's forget about which side did what. Does anyone recall Operations Gibraltar and Grand Slam that partially served as precursors to the 1965 war?

I think we all know the answer, possibly because people usually tend to remember and register events that are observed as a holiday and flanked with much fanfare. And in all honesty, September 6th quietly goes by every year, with little celebration across the country, because wars are best remembered for their devastations, and not celebrated for the gains therefrom or even the lessons learnt.

If at all, the 1965 war anniversary should be dedicated to paying tribute to the martyrs, who laid down their lives defending the homeland. Where 21-/31-gun salute commence the festivities and military air shows are the highlight of the day, I believe it should transcend most material celebrations. TV shows should reignite the spirit our jawaans displayed during the war.

Where the 53rd anniversary of the 1965 war coincides with the birth of Naya Pakistan this year, let's resolve to make it an event to remember every year because only by fully understanding the "sacrifice" element involved, can we truly "appreciate" any triumph achieved.