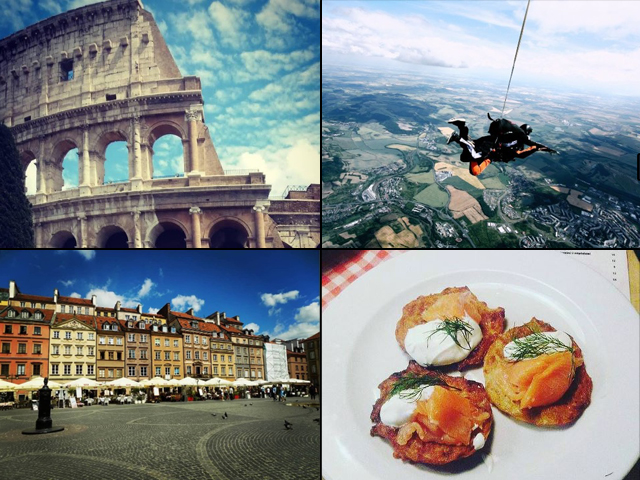 ---
Wanderlust: 8 cities, 20 days, and a life-changing trip across Europe
It has something for everyone; whether it's a solo trip, backpacking on a budget, a ritzy getaway, or simply exploring
---
The earth is like a book; if you spend your entire life in your own country, then you've only read one page. Humanity has concluded, almost unanimously, that freedom is the fundamental right of every individual, yet they have understood it conservatively. To be fully free, you must wander, travel, eat and live – as you like and deem fit.

However, given our cultural barriers, most of us are unable to realise or appreciate this freedom. Only exposure to and interaction with different people and cultures makes people tolerant and empathetic. To internalise and own the beauty you appreciate, you must witness it through your own eyes.

We Pakistanis are pretty much not the travel westward kind. We do love to travel, but because of certain visa limitations, we remain confined in our little region (which is incredibly beautiful). So for a Pakistani girl like me, travelling across Europe – an item that had always been on my bucket list – was a dream come true.

Everyone dreams of travelling to Europe, and there's a reason why. Whether you're taking your first solo trip, backpacking on a budget, looking for a ritzy getaway, or simply exploring new cities and cultures, Europe has something for everyone. In my opinion, it is one of the most diverse continents you can visit. It has deep-rooted history and is a melting pot of cultures from all over the world – not to mention the unique architecture and cuisines that vary from country to country. Plus, it's one of the easiest regions to travel in terms of transportation between destinations.

My plan was to cover as much of Europe as I could in the least amount of time and budget! After getting my visa approved (it was surprisingly easy, but it took a month), I started thoroughly researching the places I wanted to visit. My plan was to visit eight countries (nine, if you count the Vatican) covering one city in each.

My first destination was Budapest, Hungary, because my Schengen visa was granted by the Hungarian Consulate. I'll admit that Budapest wasn't at the top of my travel list, mainly because I didn't know much about the city. But it quickly became clear why it is an amazing destination. With stunning architecture, refreshing thermal baths and a unique culture, it was a perfect start to my European adventure.




I spent two days here trying to cover most of the city and photographing literally every street I entered. The architecture is at a level I still can't wrap my head around, not to mention the food (Hungarians are definitely foodies), and the historic thermal baths. This city truly is every traveller's dream, and it's also super affordable! Trust me, if Budapest isn't on your bucket list yet, it's time to check your priorities!




Next up was Spain, which has many amazing cities one can visit, but I chose to go to Barcelona. This cosmopolitan city offers numerous attractive places for tourists, and I soothed myself with its beautiful art and architecture.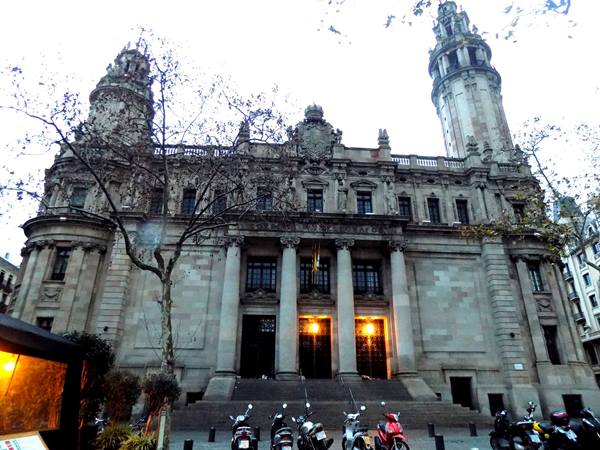 I spent two days here as well, and visited as much as I possibly could, including Mount Montserrat, which is famous for the Basilica (considered the location of the Holy Grail). It was twice as fun because of our local guide, whose humorous tour entertained us quite generously.




I visited and gazed at some of Antoni Gaudi's works, and visited an iconic church that also happens to be a world famous architectural masterpiece. My second day at Barcelona was spent walking around the towns, seeing the Gothic Quarter, tasting local cuisines, and shopping for souvenirs at the La Rambla Street. After experiencing its novelties for myself, I was convinced that the fame and reputation this city holds is completely justified.




The third destination on my list was Warsaw, Poland, which is one of the most exciting places in the world right now with its vibrant nightlife, off-the-wall treasures and overall aesthetic.




It's rich and turbulent history, beautiful hidden corners, fine restaurants and cheap eateries are its main draws. It appears further from the beaten Central European track, and offers a perfect break to anyone who prefers some big city grit and glamour over Krakow's quaint cobbles and cafes.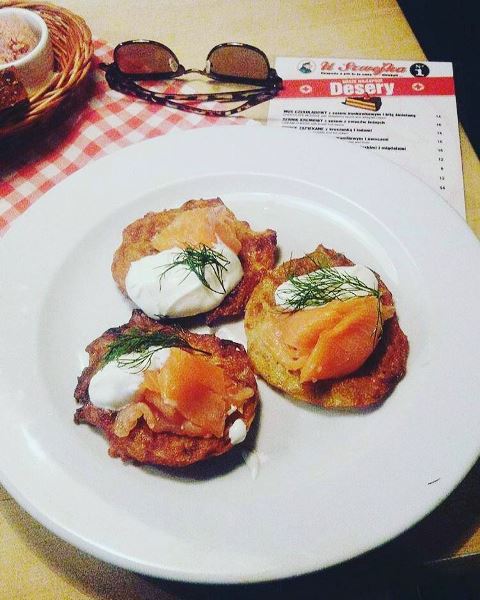 Warsaw's main attraction is Old Town, which ironically is a brand new town! I spent most of my time exploring this area, which was reconstructed after World War II. Although you can tell by looking at the buildings that the exterior is painted on rather than having intricate carvings, it doesn't detract from Old Town's charm. It also has a gorgeous main square, which has a lively vibe and is where I spent most of my time. It was perfect for grabbing a drink, enjoying the weather, socialising with Poles, and just watching musicians play their instruments.




Another thing I loved about Warsaw was the famous Polish dumplings. Don't go by their looks – try them!




Munich, Germany – the largest German city famous for the annual Oktoberfest – was my fourth destination. This city has an amazing City Centre, large parks and gardens, and delicious German food.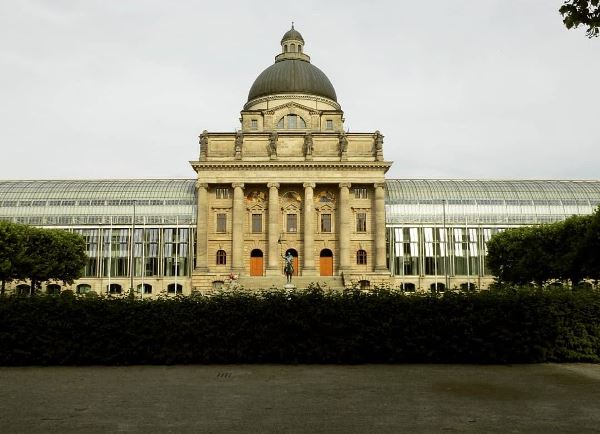 I first went to the Marienplatz, the heart of the city, which hosts Mariensäule (Column of Saint Mary) and the Rathaus (German word for Town Hall) – an impressive 100-meter long Gothic building. The architecture and art in the city extends its beauty fourfold. Fortunately, Munich was not bombed like Berlin, therefore it retains much of its history and antiquity.




A little exhausted after covering four countries in a row, my fifth stop was Basel in Switzerland, which functioned as a retreat to rejuvenate myself.

I came with little to no expectations, but it turns out Basel is more than just an art base; it has quite a cute medieval town centre! I spent the day exploring this pastel-coloured old town, snapped endless photos of the quaint medieval buildings, visited the church, saw the Rhine River from above, and learned a bit about Basel's history. A quick day trip was enough to make me fall in love with this city!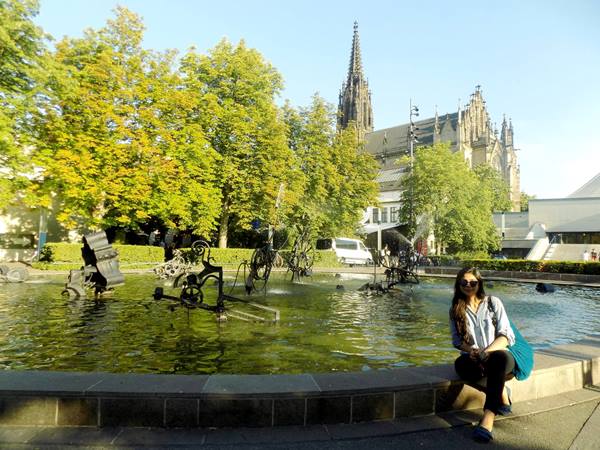 Next on the list was Prague, the capital of the Czech Republic. This is a destination always greeted with a lot of hype, and my experience made me agree that the hype is totally justified. It is the host of history, the chair of charm, and the land of castles.




I reached Prague early in the afternoon and set out to explore the city. Within 10 minutes, I found myself standing in front of an astronomical clock with my mouth agape. This was built in 1400AD, and while I had no idea how to properly read the 'time', it was fascinating to gaze at it.




The wonderful buildings and castles, the street-performers, gypsies, and even the clowns, created an atmosphere that made me feel like I was standing within my own imagination.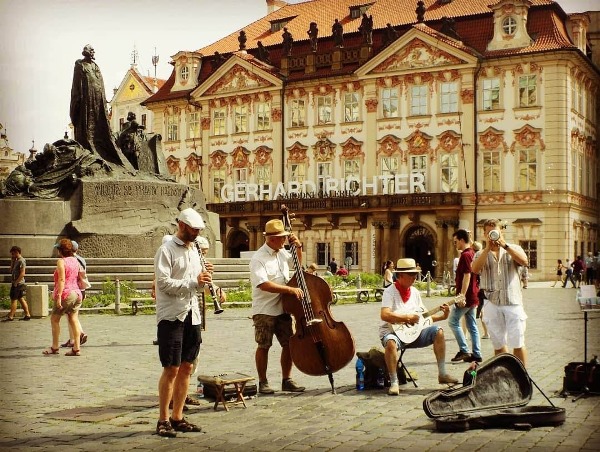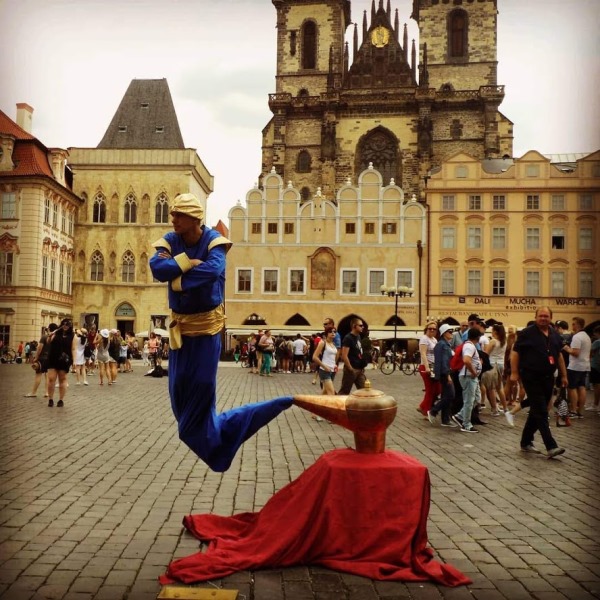 I spent the next day checking another item off my bucket list – skydiving! It was an enthralling experience, one everyone should try at least once in their lives.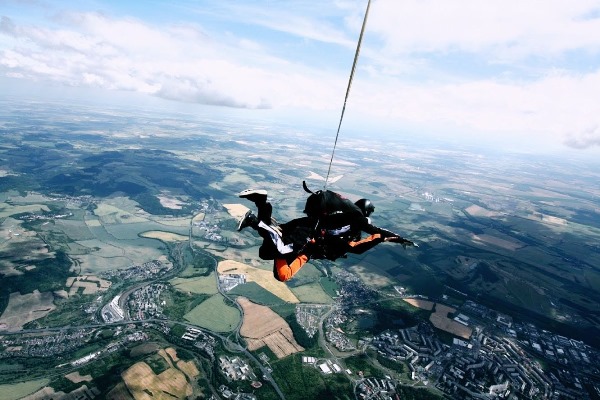 Overall, though short and a bit touristy, Prague was perfect!

Next up was Antwerp, a city I chose primarily to meet a friend from Belgium. Luckily, I was warmly welcomed by her family, who hail from Africa, giving me the chance to experience multiple cultures. I spent half my time relaxing at home after a super exhausting journey, while the other half was spent wandering around snapping pictures.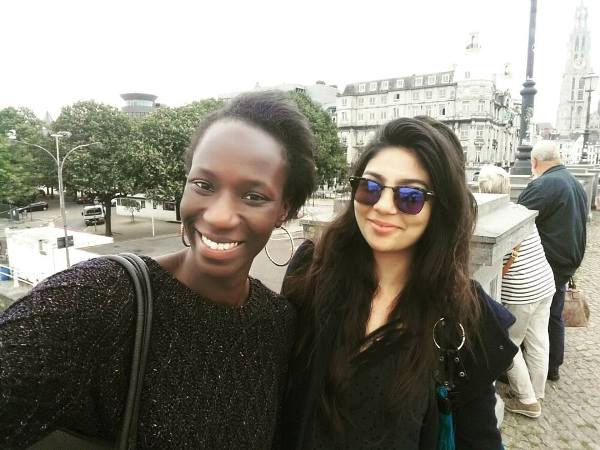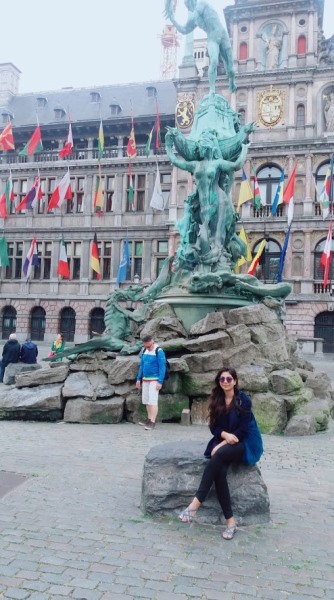 My last stop, Italy, was nothing less than a stop to eat (Eataly, anyone?) I chose Rome because not only is it one of the most iconic and most travelled cities, it also has a rich history to match.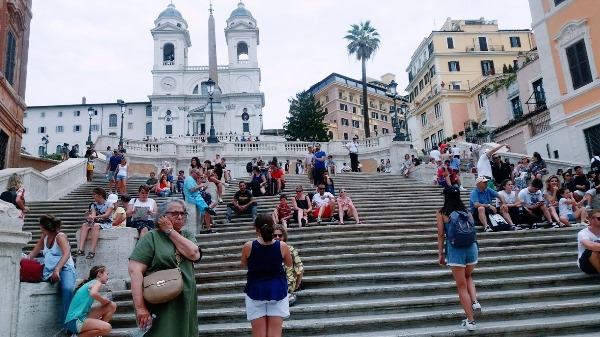 Whether you are visiting to enjoy the excellent food or to witness what is left of ancient Rome, you won't be disappointed! With a mixture of cultures from around the world, Rome has it all. I spent a day wandering in the streets, gazing at the architecture, and enjoying the local roman cuisine, feeling as if I could spend my life there.




The biggest surprise throughout my trip was undoubtedly the food. Everything in Europe felt fresher and tastier, but much less seasoned than what I'm used to. Even though it was weird at first, I got used to eating with less seasoning pretty quickly, as I could actually enjoy the true flavours of the ingredients.




Thus came the time to end my 20-day trip, as I left with an expired visa and a heart longing to travel more. After all, travelling is contagious; you travel a little, and you want to travel more.

Before going to Europe, I thought countries in other continents were almost unreachable, and the idea of travelling there was far outside my comfort zone. To take that leap and experience the wonderful possibilities that exist once you jump outside your comfort zone not only checked off several items from my bucket list, it added a lot more!

Ultimately, I learned the true value of travel. None of the material items you purchase can compare to the experience of experiencing another city, another culture, and another cuisine. If you ever have the chance to fly out and see a country other than your homeland, don't think twice, just do it! It's an experience worth every penny you will spend.

All photos: Sana Jummani