---
When the old Pakistan was a new Pakistan
Muzzafarnagar, India was now history; Sukkur, Pakistan was their new home. Ringing silence echoed in the streets.
---
Every year as August 14th peeks around the corner, it is tradition to see stories emerge of what is known to be the bloodiest and largest mass migration in history. Similarly, there have been many instances where I have been told the story of my maternal great-grandparents and their journey from India into Pakistan.

Before the Partition of 1947, my great-grandparents, Syed Hasan Mian and Syeda Sardar-Bano, resided in Muzzafarnagar, India with their three sons and daughter. Mian, after receiving his degree in law from Aligarh University, was an advocate by profession and the Uttar Pradesh (UP) Provincial General Secretary in the Muslim League. His friendship with Ayub Khan dated back to their university days, and later developed into an unbreakable bond as colleagues in the Muslim League. He was also known to be an adviser to Prime Minister Liaquat Ali Khan.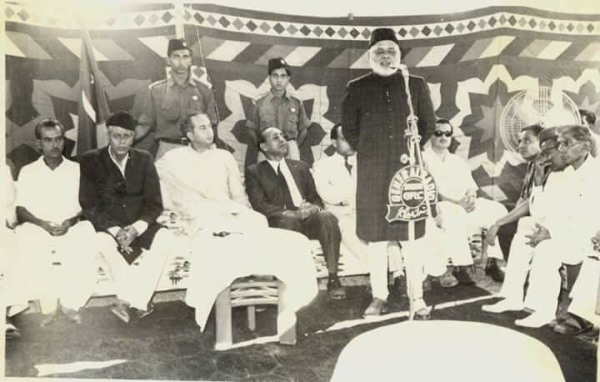 As a result of being an honourable member of the Muslim League and having close ties with the prestigious founding fathers of Pakistan, Mian's life changed in a matter of a few hours on a balmy summer night during the days of Partition. At an odd hour of the night, a faint knock was heard at the door. Mian warmly welcomed his friend, a highly ranked Indian official, into his home. In a harried state, the official warned him that he and his family were in grave danger, and if they didn't leave their home immediately, the consequences would be unimaginable. That very night, Mian gathered his closest family and left by car for Delhi, and then flew in two separate small planes until they reached Lahore.

Mian's family completed a tediously testing journey from Lahore to Sukkur. Muzzafarnagar, India was now history; Sukkur, Pakistan was their new home. My great-grandmother, Sardar-Bano, was also highly accomplished and well-read for a woman of her time, enjoying reading and writing poetry. She also played a vital role in her husband's life, as her brilliance and wisdom dictated he consult her before making any decisions. Their relationship truly was the personification of true love based on mutual respect and equality.




The following story is one which is etched into my heart. It is the story of how Sardar-Bano found a house in 'purana Pakistan, jo ke tab naya tha' (the old Pakistan, which was once new), which she nourished into a loving home.


---


Ringing silence echoed in the streets of what till yesterday was known to be Hindustan. The dawn of August 14th yawned, announcing the birth of a nation as Muslim families awoke from a nightmare and freely walked upon the land now known to be Pakistan.

It was a new beginning for all; the dream had finally evolved into a reality. After a tediously tiring and painful journey, families set foot onto the barren land that spoke of the massacres that had taken place, while clouds of sorrow hovered in the gloomy sky. The Partition of 1947 led to unimaginable losses, to which words can seldom do justice.

A faint sound of the call to morning prayers was like a balm to the wounds of those who had left behind the land they called home for as long as they could remember. Clutching onto her white gold paandaan, Sardar-Bano, a woman in her mid-20s – clad in a pistachio green kameez, paired with a cream-coloured gharara and bearing a lemon-coloured veil – scanned the streets with her piercingly dark brown eyes.

"These hollow brick houses once used to be homes," she sullenly thought to herself.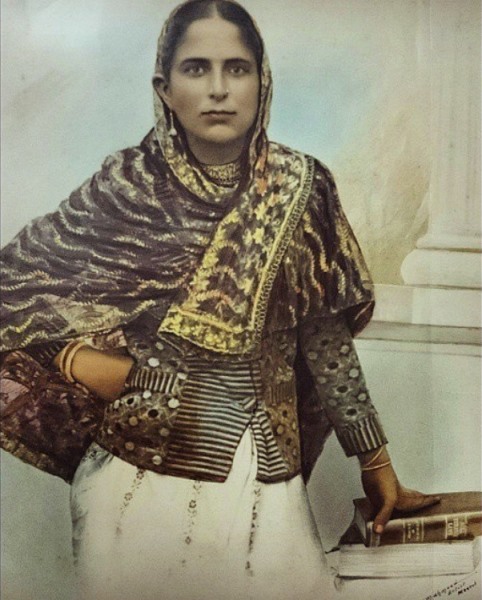 She could still hear the chiming laughter of children playing in the streets, feel the warmth of love of the townspeople, and sense the tranquillity which had once defined this small town.

"Look at it now!" she whispered in horror.

Blood blotches stained every surface she glanced at, the pungent smell of it making her sick. Little dolls belonging to innocent little girls were torn apart and lay scattered upon the filthy ground. It was not just the dolls that were doomed to such a fate; her head spun and her vision distorted at the horrifying thought of the number of girls and women who had been plucked away and crushed, till their entire being's essence was trampled.

Her train of thought came to a halt as she protectively looked around for the apple of her eye, her daughter Noorus Sabah. Sardar-Bano's heart softened at the sight of her little girl, who had also discovered a damaged doll from the ruins of a crumbled wall.

Noor dashed towards her mother, squealing,

"Amma! I want to fix this doll, so when the girl who lost it comes to find it, she can take her home. The girl who lost it must be very sad, Amma."

A tear trickled down the little girl's kind dusky face.

"Just like how I am sad to have left my doll behind at our old home," her voice trailed off, bravely suppressing a sob.

Sardar-Bano knelt down and scooped her daughter into her arms, planting a kiss on her forehead, well aware of how her little girl would never complain of the heartbreak she felt to have had to leave her home behind. Carrying Noor in her arms, she strolled down the alleyway of deserted houses in search of one not yet occupied by the other Muslim 'Muhajir' families.

Almost instantaneously, it caught her eye. A pearly white house, seemingly untouched from the brutalities the town had seen, drew her nearer. Tranquillity and peace engulfed her tired soul as Sardar-Bano sped towards the house. Daybreak was now at its peak, as beams of sunlight bounced off the serene pearly white house.

This house certainly did not feel like a house – it felt like home, embracing her with comforting warmth. Sardar-Bano gracefully stepped into the broad brick-floored courtyard of the house, as she eyed the three modestly high arched entrances leading to the rooms of the house. Shutting her eyes for just a moment, certainty overcame her, and she knew in her heart this was the home chosen to be hers in this new land.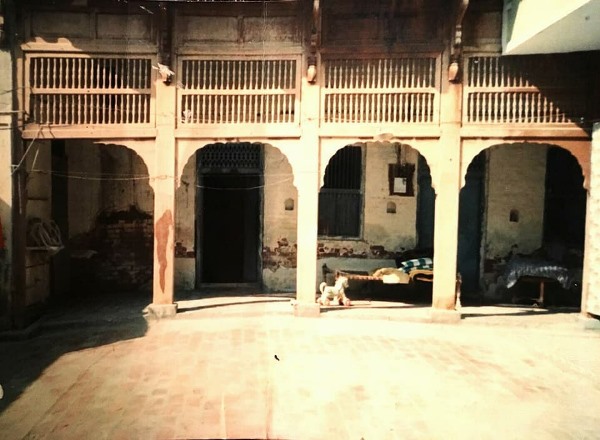 As Sardar-Bano confidently set Noor down from her protective embrace, the little girl looked deep into her mother's sharp eyes and flashed a vibrant smile, knowing this would be her new home. The wooden door to the house gently opened as Sardar-Bano's husband walked towards his wife, who was bearing an angelic glow. Their four sons followed behind, having returned from collecting food supplies from the camp sight, and were joyous to see the house their mother had chosen for them to now be their home.

Sardar-Bano settled herself down onto an intricately woven palang, placed her white gold paandaan down, and declared to her beloved husband,

"Hasan Mian, this will be our home now. Our family will embed this home with memories that will be more precious than the treasure of those pearls hidden in shells that are tucked into the depths of the sea."

He affectionately smiled at his darling wife and sat next to her,

"And I trust you to do exactly that, which you always have, Sardar-Bano."

At that very moment, Noor skipped towards her parents and squeezed herself in between them as she chirped,

"Amma, Abba Mian, this is my new doll Kainaat!"

Sardar-Bano dotingly looked at her family in her new home, and thought, "and this is now my 'Kainaat'".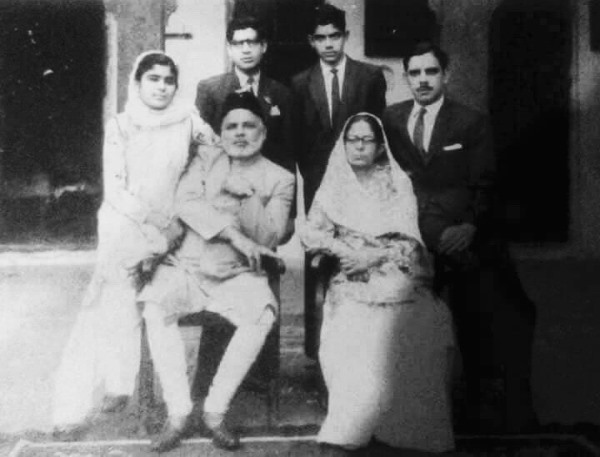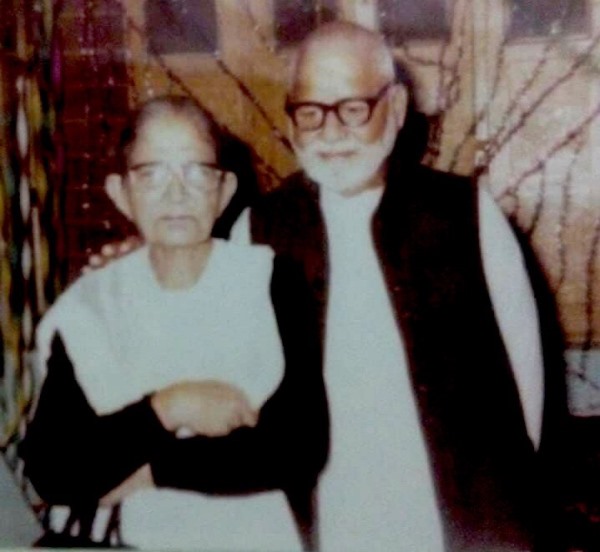 All photos: Hira Hyder
Facebook Conversations
COMMENTS (2)
Comments are moderated and generally will be posted if they are on-topic and not abusive.
For more information, please see our Comments FAQ