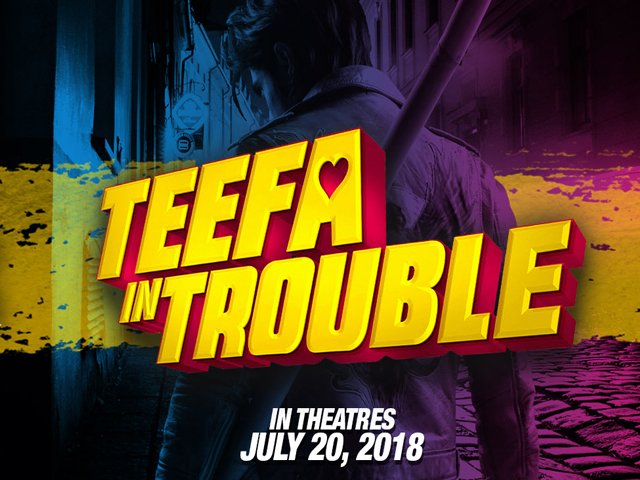 ---
Teefa will definitely be in trouble if the movie is as disappointing as its trailer
I really hope the movie has some dialogues which are actually funny and not cringe-worthy like the ones in the trailer
---
I had been looking forward to the trailer of Ali Zafar's Teefa in Trouble after its first look was released. It gave a positively different vibe than our usual Pakistani offerings and this had me intrigued. The three-minute long trailer debuted recently, and to my surprise, the trailer was quite lacklustre.

The trailer starts off with a beautiful aerial view of Lahore and soon we are introduced to Teefa (Zafar) who is hired by a rich father to kidnap a girl, Anya (Maya Ali), so that his son Billu Butt (yes! You read that right, that is the name the writers went with) can marry her.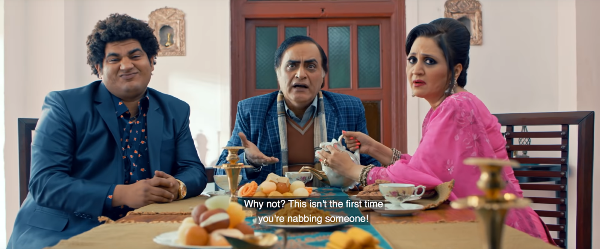 Teefa is aided by his close friend, Tony (Faisal Qureshi) in this quest. Things go wild when Anya's father, Bonzo (I don't know who came up with these names), comes into the picture, while Teefa and Anya start falling for each other.




Although the movie has a promising premise, beautiful locales, a charismatic cast and a high production value (it has been touted as the most expensive Pakistani film ever made), the trailer has got nothing good going for it. I still believe that Pakistani filmmakers have a lot to learn when it comes to making and editing a film trailer.




Teefa in Trouble is supposed to be a comedy-action-adventure movie, but most of the comedy scenes seem forced. We only get glimpses of action sequences in the closing seconds of the trailer, where Teefa fires a couple of rounds of pistols and the viewers also get a peek into a knife fight between Teefa and some goons.




I watched this trailer as soon as it was released and didn't find any of the dialogues funny. I watched the trailer again in a booked cinema hall and to my surprise none of those present laughed even once while watching the trailer, except for the scene where Zafar calls himself Iron Man while holding a clothes iron.

In one particular scene, Maya says,

"I have an offer for you two."

To which Ali Zafar responds,

"Buy one get one free?"


I really hope the movie has at least some dialogues which are actually funny and not cringe-worthy like this one.

Ali Zafar surely is talented and has good acting chops which he has proven in Bollywood, but Teefa in Trouble is his debut in Pakistani cinema and I am really hoping that he will hit it out of the park in his home ground. However, for him to do so, the movie would have to be a lot better than its trailer. Pakistani filmmakers need to understand that a movie does not only have to look good, but needs to have an engrossing script as well.




I have my fingers crossed for Teefa in Trouble which releases on July 20, 2018.

All photos: Screenshot
Facebook Conversations
COMMENTS (2)
Comments are moderated and generally will be posted if they are on-topic and not abusive.
For more information, please see our Comments FAQ