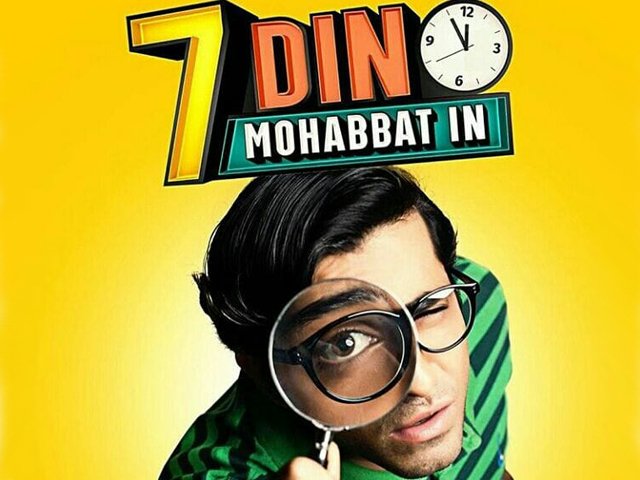 ---
Eid comes early: 7 Din Mohabbat In is the eidi we have been anxiously waiting for!
It will be loved by all due to its fresh and witty script, impressive direction, strong performances, especially Javed
---
With their first film Zinda Bhaag, Farjad Nabi and Meenu Gaur proved they had the potential to make good films. With their second film Jeevan Haathi, they proved that disasters are a part of life. With their third venture 7 Din Mohabbat In (7DMI), featuring actors like Javed Sheikh, Mahira Khan, Sheheryar Munawar and Hina Dilpazir, one can only hope for the best.


Not only this, the film has been written by Fasih Bari Khan, who is known for writing dramas that are both witty and hard-hitting. Another exciting factor is to see Sheheryar and Mahira working together once again, after their hit collaboration in Ho Mann Jahaan.

The plot revolves around a timid, coy and meek Tipu (Sheheryar) who dreams about becoming a "cool dude" and the heartthrob of the neighbourhood. However, things don't seem to be working in his favour. Neeli (Mahira) is Tipu's cousin, and lives with him and his mother (Hina). Neeli loves Tipu, but is engaged to Naseer Kankatta (Aamir Qureshi), the goon of the locality.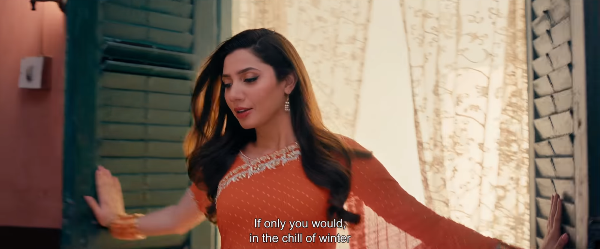 Depressed and frustrated with his life, Tipu happens to have an encounter with a roadside magician, who hands him a lamp, one with the capability to change Tipu's life. Inside the lamp lives a Djinn named Dwarka Prasad (Javed). When the Djinn comes out of his lamp, Tipu's life starts to change and his life is graced with the presence of Ghazala (Amna Ilyas) and Princess Sonu (Mira Sethi).

What follows next is an immense dose of laughter, drama, emotion, a comedy of errors and (at places) pure headless entertainment.




This film clearly belongs to the Djinn of the film and that is Javed, who is impeccable as Dwarka. He showcases multiple characters and even oozes wrath in a few scenes. This is easily one of the most impressive roles Javed has donned in his illustrious career.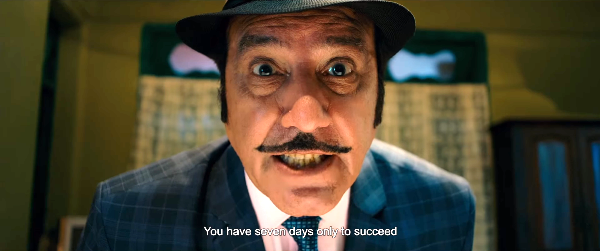 The other strong foundation of 7DMI is Fasih; his writing is first rate. It's fresh, witty, to the point and realistic. Every dialogue is smartly penned and cleverly placed.

Sheheryar gives his first impressive performance with this film; he underplays his part very well. Before the release, most people were comparing him to Koi… Mil Gaya's Hrithik Roshan, but this isn't the case at all. However, Sheheryar is pretty decent as Tipu.




Mahira is a revelation. No, she isn't an extension of Geet's character (Kareena Kapoor from Jab We Met). Mahira is authentic in her role, and wins the show with her over the top performance. Her character needed to be loud and bold, accompanied with a variety of facial expressions, and she delivers it well.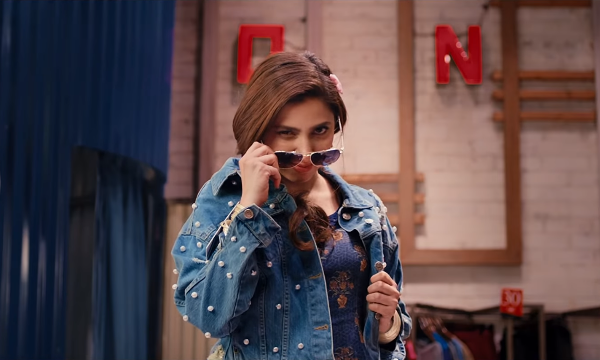 Hina's performance is great, as usual. Watch her in Quddusi Sahab Ki Bewah or any other drama by Fasih; she has done the same on the silver screen as well. On the other hand, Aamir will surprise, you; he has very few scenes, but is good in all of them. Moreover, Amna and Mira are okay, and deliver as much as their characters require.

The music is perhaps the only place where the film falls flat, but nonetheless it goes with the flow of the plot and doesn't take away from it. The item song, however, was not needed in the film at all.




Overall, this movie is a clean family entertainer with lots of fun, an interesting storyline and very impressive direction. It is one of those films anyone from our masses would love to watch at the cinema this Eid.

I have no qualms in saying that this Eid, 7 Din Mohabbat In will be loved by all because of its funny script, feel-good approach and strong performances. This is an authentic Pakistani film which has relatable dialogues, good humour and effective filmmaking. One can only hope the box office performance reflects that, as the Pakistani film industry could use more entertaining films like these.


All photos: Screenshots
Facebook Conversations
COMMENTS (1)
Comments are moderated and generally will be posted if they are on-topic and not abusive.
For more information, please see our Comments FAQ